Kentucky Clerk Kim Davis Reflects on Irony of Her Role in Denying Same-Sex Marriage Licenses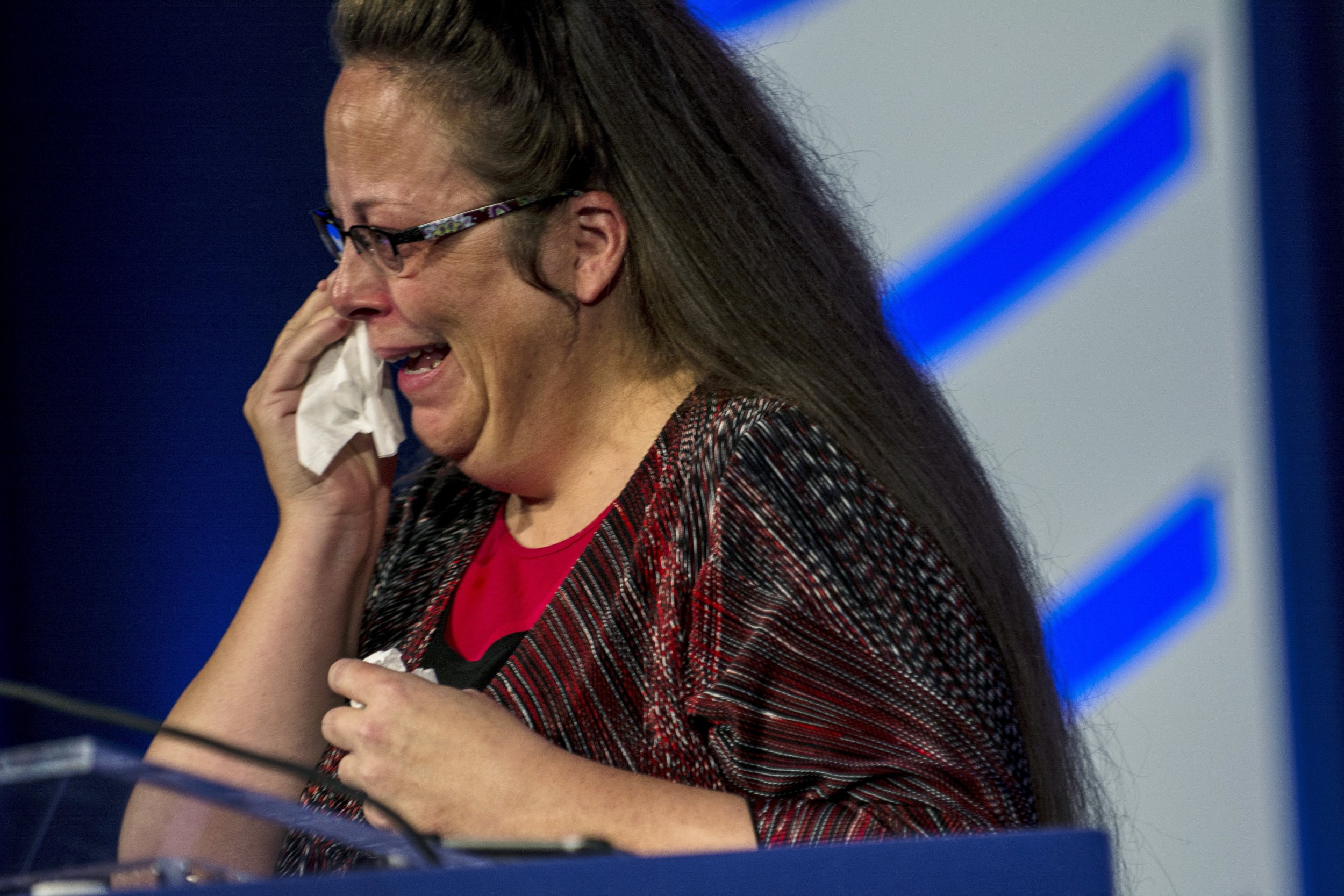 The day after Kentucky Governor Matt Bevin issued an executive order removing county clerk's names from marriage licenses, Kim Davis, the clerk who earlier this year refused to issue the documents to same-sex couples for religious reasons, spoke out about her thoughts behind her decision.
In June, the U.S. Supreme Court ruled gay marriage legal in all 50 states. But the day after the justices' decision, Davis stopped issuing all marriage licenses because she said gay marriage is against her beliefs. She then spent five days in jail for refusing to issue the documents.
In an interview with the Associated Press on Tuesday, Davis said the social change this year was "a very emotional and a very real situation to all people."
"If I could be remembered for one thing, it's that I was not afraid to not compromise myself," she said in the interview. Her refusal opened up her personal life to the public's eye, including that she had been married and divorced three times.
"How ironic that God would use a person like me, who failed so miserably at marriage in the world, to defend it now," Davis said.
Her interview reportedly took place just hours before Bevin, who is a Republican, issued the executive order removing the clerks' names.
Davis was among several clerks around the country, including in Alabama, Mississippi and Texas, who refused to issue licenses, but she was the first to be sued for what groups said was an unconstitutional act. Her case was the first major challenge to the Supreme Court's landmark ruling.