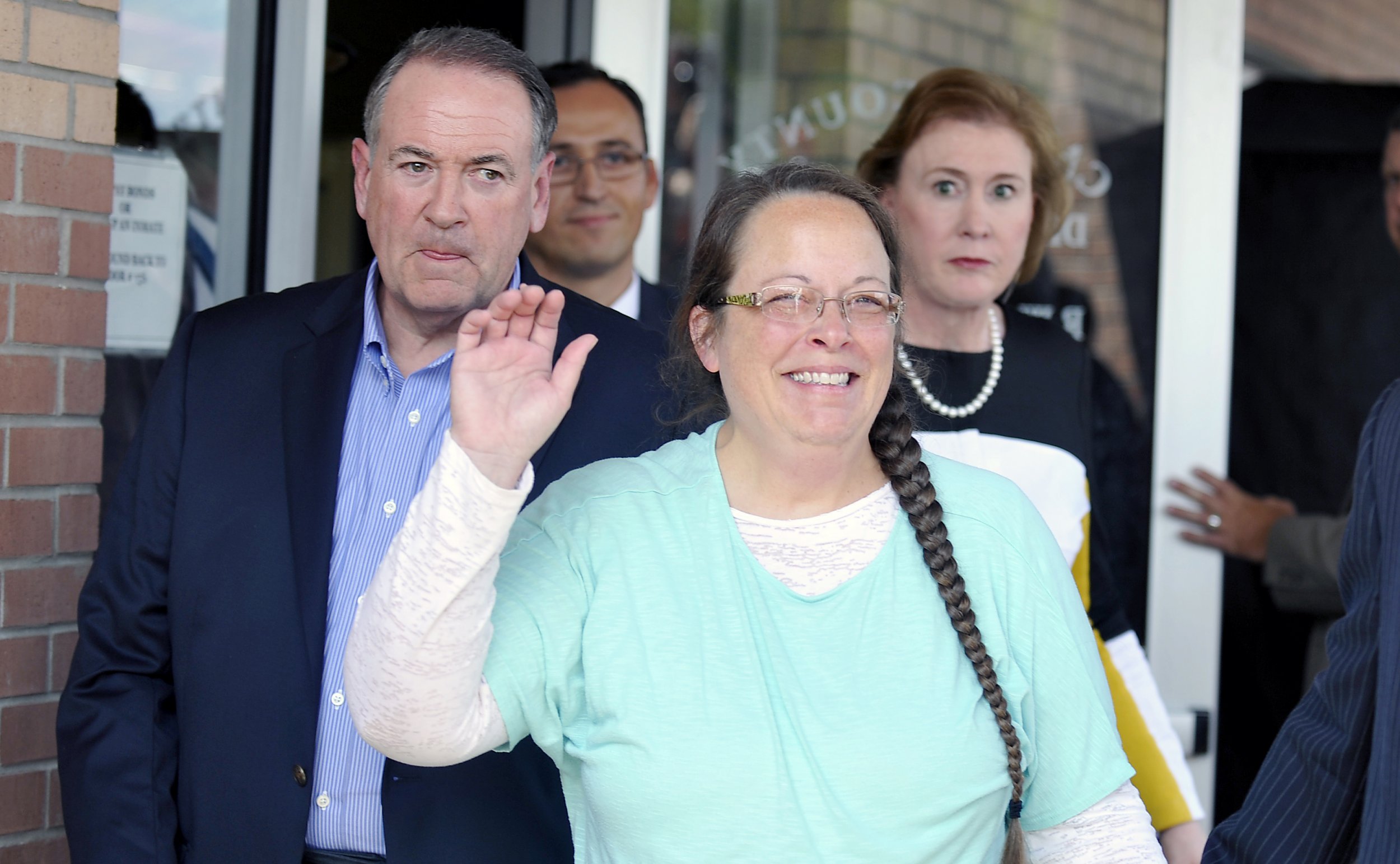 After being jailed for refusing to issue gay marriage licenses, Kentucky County Clerk Kim Davis returned to work on Monday morning with the same message: She won't authorize the legal documents to same-sex couples.
Speaking before 8 a.m. ET, Davis said she will continue to defy the U.S. Supreme Court by not issuing gay marriage licenses, because otherwise she would be going against her religious beliefs. "For me, this would be an act of disobedience to my god," she told reporters.
She did, however, leave it open for her deputies to continue issuing the legal documents to same-sex couples, as long as her name and title don't appear on the licenses. None of the licenses, Davis said, "will be authorized by me." Instead, the documents will read, "pursuant to a federal court order," she said.
"If any of them feels that they must issue an unauthorized license to avoid being thrown in jail, I understand their tough choice and I will take no action against them," Davis said. She urged the governor, the legislature or the courts to intervene.
The Supreme Court in June legalized gay marriage in all 50 states. Since then, Davis has refused to issue licenses to same-sex couples. A judge recently found the 49-year-old clerk of Rowan County in contempt of court for going against legal orders, and she was jailed for five nights. She was released last week, and her lawyers then filed an appeal.
All of her deputy clerks, except for her son, issued licenses to gay couples while she was behind bars. If she interferes with couples obtaining their licenses, she could face more time in jail.