Kentucky Congressman John Yarmuth threw his support behind Black Lives Matter protesters on Tuesday as Louisville, the state's largest city, nervously prepares for the attorney general's announcement on whether the officers in Breonna Taylor's death will be charged.
Louisville Mayor Greg Fischer has declared a state of emergency "due to the potential for civil unrest" and local police have already moved to restrict access to the city's downtown. The exact timing of the announcement is still unknown, but it is expected to come by the end of this week.
Yarmuth on Tuesday night encouraged peaceful protesters to continue their fight for a "public safety system that views Black people not as threats but neighbors to serve and protect."
"The community movement that's risen up in the wake of Breonna's death has been an inspiration—focused, determined, peaceful, effective. Impassioned Louisvillians came together to open eyes, change minds, and secure reforms that will save lives," he said in a statement shared to Twitter. "Whatever the decision from the grand jury is, this cannot be the end of this movement."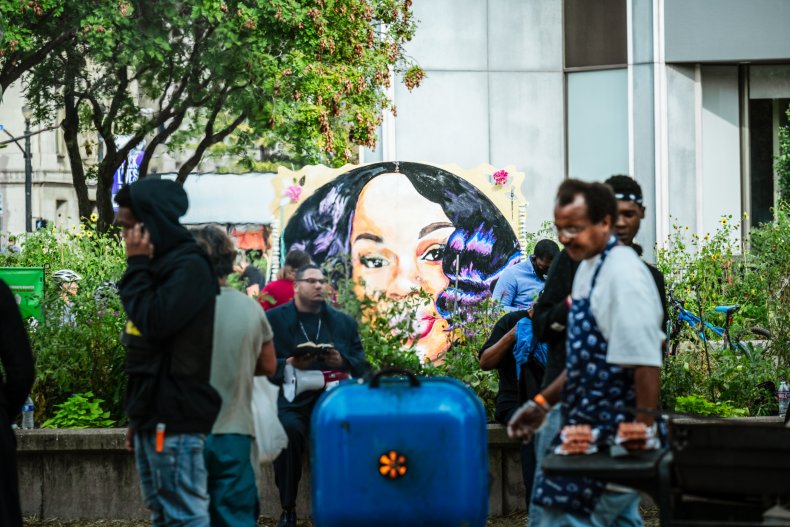 The Democrat, who chairs the House Budget Committee, expressed his "dearest hope" that demonstrators will "continue to peacefully assemble and remain focused on the changes our society so desperately needs."
"You will do so with my full support," Yarmuth added. "Please stay strong. Please stay safe. Please know that I will be your ally along the way."
The shooting of Taylor—along with the May 25 death of George Floyd in police custody—are among the numerous incidents of alleged cop violence against Black Americans that sparked ongoing nationwide protests against police brutality and systemic racism.
Taylor was inside her Louisville apartment on March 13 when plainclothes officers served a warrant on her boyfriend, Kenneth Walker. Walker alleged that he didn't hear police announce themselves at the door before firing his gun at what he believed to be intruders when they forcibly entered. Police quickly returned fire, killing Taylor.
The firing of one officer involved in the incident and administrative reassignment of two others did little to quell calls from protesters for criminal charges to be issued over Taylor's death.
Fischer said last week that Taylor's family would receive a $12 million settlement, the largest amount connected to allegations of cop misconduct in Louisville history.
In preparation for Attorney General Daniel Cameron's announcement, the Louisville Metro Police Department (LMPD) have halted all personnel vacation days and time-off requests "to ensure we have the appropriate level of staffing to provide for public safety services and our policing functions."
Newsweek reached out to Louisville Mayor Greg Fischer's office for comment.