Kentucky Considering Corporal Punishment Ban for Some Students, Including Disabled
Kentucky education officials are considering adding further limits to the use of corporal punishment in the handful of state schools where it is still permitted, including fully exempting students with disabilities from the practice, the Associated Press reported. While most Kentucky schools no longer allow the use of physical force and 150 districts have flat out banned it, there are still four districts that do permit it and 11 districts with no definitive policy.
The current state statute, KRS 503.110, allows teachers or caregivers to use physical force as punishment in instances in which they deem "that the force used is necessary to promote the welfare of a minor or mentally disabled person." Additionally, the violence can only be used when it "is not designed to cause or known to create a substantial risk of causing death, serious physical injury, disfigurement, extreme pain or extreme mental distress," The Daily News reported.
A proposed administrative regulation that would impose more limits on corporal punishment is slated for discussion during a Kentucky Board of Education meeting on Wednesday.
The passage of Kentucky's School Safety and Resiliency Act in 2019 called the permittance of corporal punishment into question. The act promotes a trauma-informed approach to discipline, which takes into account the stress or trauma that may fuel a student's bad behavior, The Daily News reported. Corporal punishment conflicts with this approach because a key element of trauma-informed discipline is that it is nonviolent, refraining from discipline that can make bad behavior worse in favor of building positive relationships with students.
Matthew Courtney, a policy adviser in the Kentucky Department of Education's Office of Continuous Improvement and Support, has asserted that corporal punishment is not consistent with a trauma-informed disciplinary approach.
"There is a persistent rub between a requirement for trauma-informed discipline and this ability to use corporal punishment in schools," Courtney told members of the Local Superintendents Advisory Council on Nov. 23.
For more reporting from the Associated Press, see below.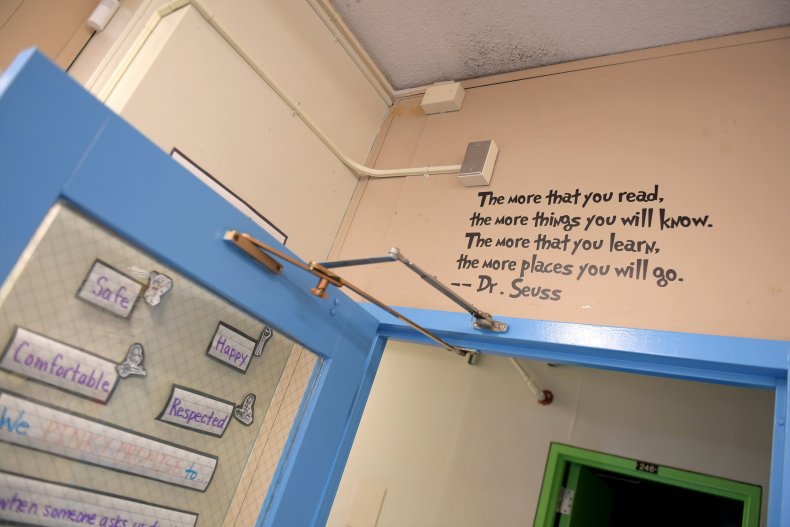 The proposal would make students with disabilities, those who are homeless or those who are experiencing the foster care system exempt from corporal punishment and limit its use on other students. It would require schools that allow physical force for discipline to have a clearly defined policy that limits it as a last resort, limits who can administer it and provides counseling to students afterward.
"Throughout this regulation, we're seeking to minimize the harmful and documented effects of corporal punishment on Kentucky students," Courtney said.