Governor Tells a Kentucky County Clerk to Start Issuing Same-Sex Marriage Licenses or Resign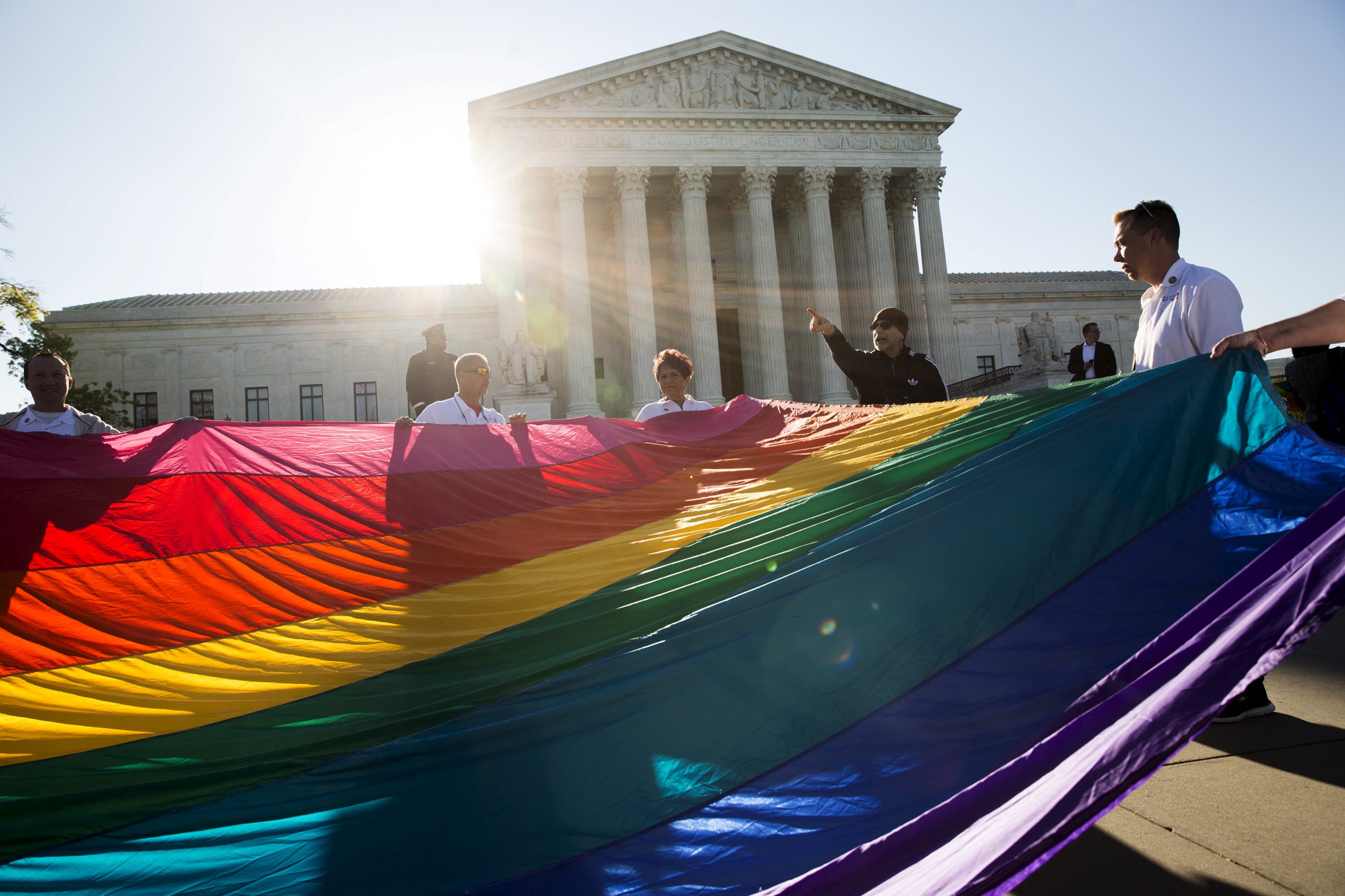 The governor of Kentucky on Thursday advised a county clerk in Kentucky who has been refusing to issue same-sex marriage licenses to begin doing so. The issue arose after the U.S. Supreme Court's recent overturning of gay marriage bans, a decision that effectively made gay marriage legal in the U.S.
While the majority of the state's clerks are complying with the court's ruling, Casey Davis is among those who are not. Davis has refused marriage licenses for as many as seven couples so far, citing religious concerns.
Another Kentucky clerk, Kim Davis, has been sued by the American Civil Liberties Union after she refused to issue any marriage licenses following the court's decision. Davis, who is not related to Casey Davis, also cited religious concerns for refusing to issue the licenses in Rowan County.
Casey Davis met with Governor Steve Beshear on Thursday and said he was told he should start issuing the licenses or resign as clerk of Casey County. A spokesman for the governor confirmed resignation was brought up as an option in "a larger discussion about options going forward on this issue."
"I advised Mr. Davis that I respect his right to his own personal beliefs regarding same-sex marriages. However, when he was elected, he took a constitutional oath to uphold the United States Constitution," Beshear said in a statement. "One of Mr. Davis' duties as county court clerk is to issue marriage licenses, and the Supreme Court now says that the United States Constitution requires those marriage licenses to be issued regardless of gender. Mr. Davis' own county attorney has advised him that his oath requires him to do so."
The ACLU has not brought a suit against Davis at this time, but a spokewoman told Newsweek the group has "asked folks if their rights have been violated to be in contact with us."
She added: "This is the third or fourth time the governor has made a statement of this sort, including within minutes of the Supreme Court ruling saying marriage equality is the law of the land. You've sworn an oath to do a job."