Kentucky Democrats Win as Court Rules 175,000 Names Purged as 'Inactive' Must Be Put Back on Voter Registry
Kentucky Democrats won a court victory Monday, after a judge ruled that nearly 175,000 "inactive" voters must be placed back on a master list.
In September, Democrats alleged that Kentucky's Board of Elections had been secretly "deactivating" registered voters ahead of the state's November 5 election. After attempts to resolve the issue outside of the legal system apparently broke down, the Kentucky Democratic Party filed suit against the State Board of Elections on Thursday.
On Monday Franklin Circuit Judge Thomas Wingate issued a temporary injunction that returns the names of around 175,000 voters to a master list of voters. Those formerly included on the list of "inactive" voters will instead be listed with an asterisk next their names.
Democrats had argued that placing the supposedly inactive voters names on a separate list created an undue burden which would undermine the integrity of the voting process and interfere with voting rights. The judge seemed to agree that the separate list was unnecessary.
"Not every voter has the luxury of waiting for a possible lengthy period of time to jump through unnecessary hoops when the State Board of Elections' intent can be achieved through simpler, less prejudicial means such as placing an asterisk by the names of the 175,000 individuals on the master voter list and having poll workers confirm each voter's address," wrote Wingate in the ruling.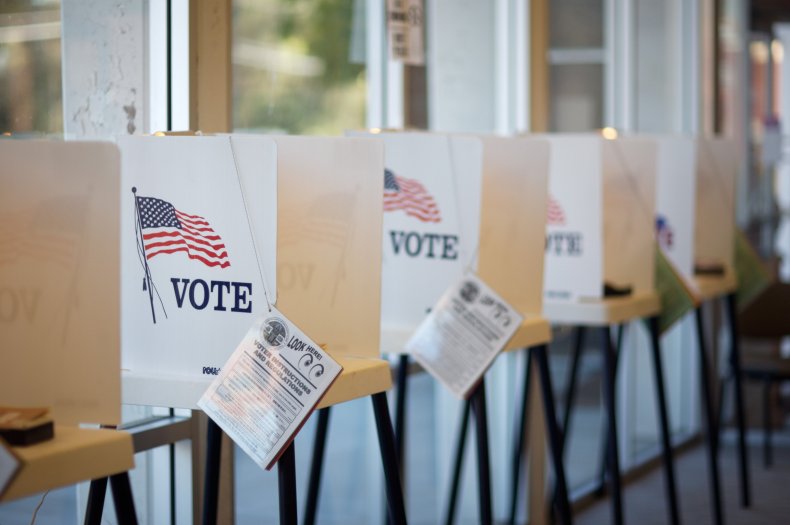 Anna Whites, the party's attorney, told the Lexington Herald-Leader that the injunction was "appropriate and protects voters of both parties." The list of inactive voters was said to consist of a nearly even split between Democrats and Republicans.
"We're very pleased with Judge Wingate's quick ruling to restore all voters back to a single master voter list and believe this decision was necessary to protect Kentucky voters and ensure the integrity of the 2019 election," said Kentucky Democratic Party chairman Ben Self in statement released on Twitter. "It's critical that Kentucky voters have a clear understanding of the process for voting on November 5th, no matter their party. The Kentucky Democratic Party is committed to making sure that while the state is updating the voter rolls the rights of Kentucky voters are protected and all state laws are followed during the process so that voters do not face any unnecessary or unfair burdens at the polls."
Before the ruling, the U.S. Justice Department's Civil Rights Division had filed a friend-of the-court brief against the Democrats and in favor of the Board of Elections.
The voters can still expect to be removed from voter rolls if they fail to update their addresses or vote by November 2022. They are all eligible to vote in the state's upcoming election.