Kentucky Derby 2019: Tom Brady, Backstreet Boys, Jennifer Nettles to Appear at Derby Eve Gala
Celebrity guests for the 31st Barnstable Brown Kentucky Derby Eve Gala on Friday range from athletes to actors, singers and authors and include New England Patriots quarterback Tom Brady, the Backstreet Boys and country music's Jennifer Nettles.
The race portion of the Kentucky Derby will take place on Saturday, but "Derby Week," as it's affectionately called, consists of several events leading up to the race. One of the most famous parties of the week, the Barnstable Brown Derby Eve Gala, is hosted by twin sisters Patricia Barnstable-Brown and Priscilla Barnstable in Louisville, Kentucky. Along with wealthy fans of the Kentucky Derby, this year's list of guests, which was released on Monday, includes several Super Bowl MVPs, singers, actors and rappers.
Recognized by Conde Nast as one of the "10 Best Parties in the World," the event will be held at Patricia's mansion on Friday. Each year, those who can't get into the exclusive soirée show up to see their favorite celebrity make their grand entrance.
Athletes & Coaches
Per the list that was released on Monday, athletes and coaches dominated the list. The Green Bay Packers had the most representatives scheduled to attend the event, including current players Aaron Rodgers, Jimmy Graham, Devante Adams, David Bakhtiari, Bryan Buluga and Corey Linsey. Former Packers player, A.J. Hawk, who played for the Packers before going to the Cincinnati Bengals and then Atlanta Falcons, will also attend.
Hailing from New England, Patriots players Brady, Julian Edelman and Bryan Hoyer are also expected to attend. Along with Brady and Edelman, who are both Super Bowl MVPs, Denver Broncos linebacker Von Miller, who won the award in 2016, will be in attendance.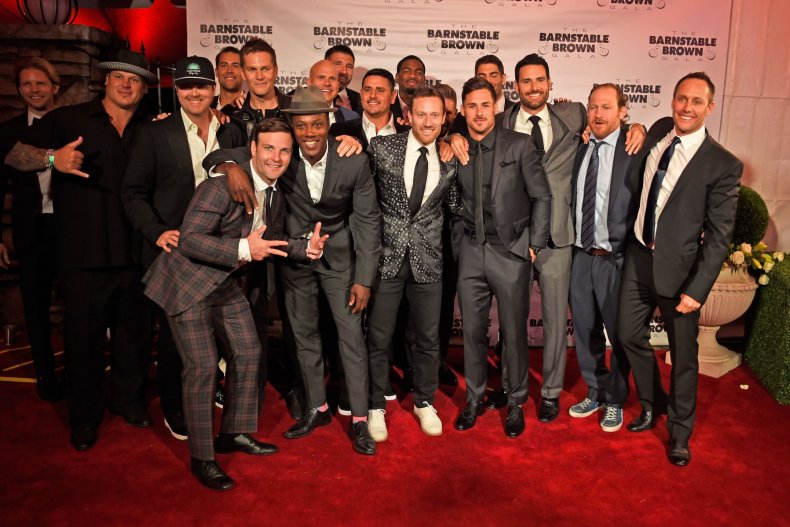 Other football players at the star-studded gala will be San Francisco 49ers Jimmy Garoppolo and former 49ers linebacker Erik Bakhtiari. The list also named Detroit Lions wide receiver Danny Amendola, former Lions player Matt Cassel, Indianapolis Colts quarterback Jacoby Brissett and Dallas Cowboys wide receiver Randall Cobb as attendees.
Players won't be the only people from the NFL world at the event. Mike Vrabel, Sean McKay, Kliff Kingsbury, the respective head coaches for the Tennessee Titans, Los Angeles Rams and Arizona Cardinals, will also be there.
Representing the Olympic arena will be Bode Miller, a gold medalist in alpine skiing, and his wife, Morgan Beck Miller, a professional volleyball player and 2012 Olympian.
Musicians
Musicians from the genres of country, pop, R&B and rap are all set to attend, although, country musicians are the largest representation for the southern event.
Representing country music will be Nettles, Joe Don Rooney of Rascal Flatts, Travis Tritt, Lee Brice, Tanya Tucker, Eddie Montgomery of Montgomery Gentry and Clay Walker.
From the R&B genre of music, Trey Songz, Johnny Gill and Boyz II Men are all expected to attend the event and representing the rap genre will be Master P, Romeo Miller and Darryl "DMC" McDaniels.
As for those fans of the pop genre, they can expect to see the Backstreet Boys, Taylor Dayne, Joey Fatone of N'Sync and Jordan Smith.
Actors
Only four actors were expressly advertised on the list as being confirmed to attend and they were named as, Quaid, Wilmer Valderrama, David Alan Grier and Stephen Amell.
Writers
The least represented group on the list were writers, which only included John Grisham. However, having written over 40 books and won multiple awards, including the Library of Congress Creative Achievement Award for Fiction, Grisham has had the career of five authors.