Kentucky Derby 2019 Payouts, Betting Results (Live Updates)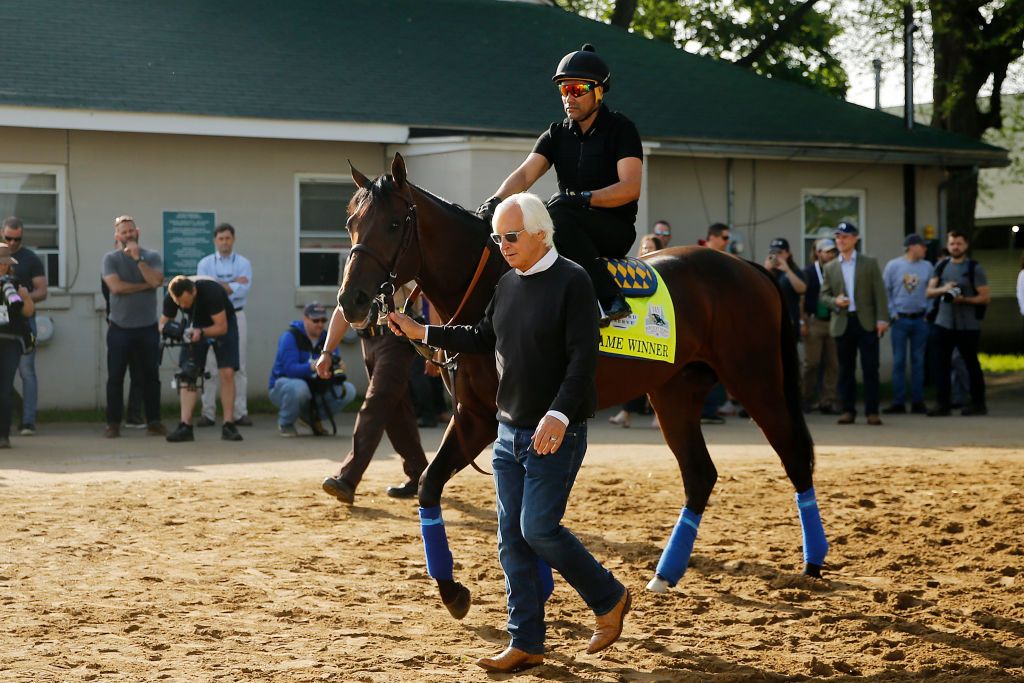 The 2019 Kentucky Derby is shaping up to be one of the more interesting races in recent years.
With odds-on favorite Omaha Beach scratched from the race on Wednesday and long-shot contender Haikal scratched early on Friday, the Derby will feature just 19 horses instead of the usual 20.
Replacing Omaha Beach as the favorite to win is Maximum Security at 9-2, he is followed by Tacitus and Improbable, both at 5-1 odds, and Game Winner at 6-1.
Check back for live updates on the final odds at the conclusion of the race. The 2019 Kentucky Derby will take place at 6:40 ET from Church Hill Downs on Saturday.
2019 Kentucky Derby Betting Odds
Maximum Security 4-1
Improbable 9-2
Tacitus 5-1
Game Winner 6-1
Roadster 11-1
Code of Honor 13-1
By My Standards 18-1
Win Win Win 15-1
War of Will 16-1
Vekoma 21-1
Cutting Humor 23-1
Gray Magician 31-1
Tax 35-1
Long Range Toddy 51-1
Master Fencer 55-1
Spinoff 53-1
Plus Que Parfait 54-1
Country House 62-1
Bodexpress 68-1
Betting odds updated at 6:50 p.m. ET
With Omaha Beach out of the race, the field is wide open this year, a different situation to the last six races. In 2018, Justify — the Derby and eventual Triple Crown winner — entered the race undefeated. The post time favorite in 2017, Always Dreaming, and 2016, Nyquist, also took home the wins in the Run for the Roses.
For those who choose to bet on the 2019 Derby, the payouts can be huge.
2019 Kentucky Derby Payouts
Following an objection by two other jockeys, Maximum Security's win went into a lengthy review for a potential foul. Following the review, Maximum Security was disqualified from the race and Country House declared the winner.
It is the first time the winner of the race has been disqualified for actions that occurred on the track.
Win: Country House $132.40
Place: Country House $56.60, Code of Honor $15.20
Show: Country House $24.60, Code of Honor $9.80, Tacitus $5.60
$2 Exacta: 20-13, $3,009.60
$1 Trifecta: 20-13-8, $11,475.30
$1 Superfecta: 20-13-8-5, $51,400.10
2018 Kentucky Derby Payouts
Win: Justify $7.80
Place: Good Magic $9.20
Show: Audible $5.80
$2 Exacta: 7-6, $69.60
$1 Trifecta: 7-6-5, $141.40
$1 Superfecta: 7-6-5-15, $19,618.20