Kentucky Derby 2019: See Red Carpet Celebrity Photos, Fashion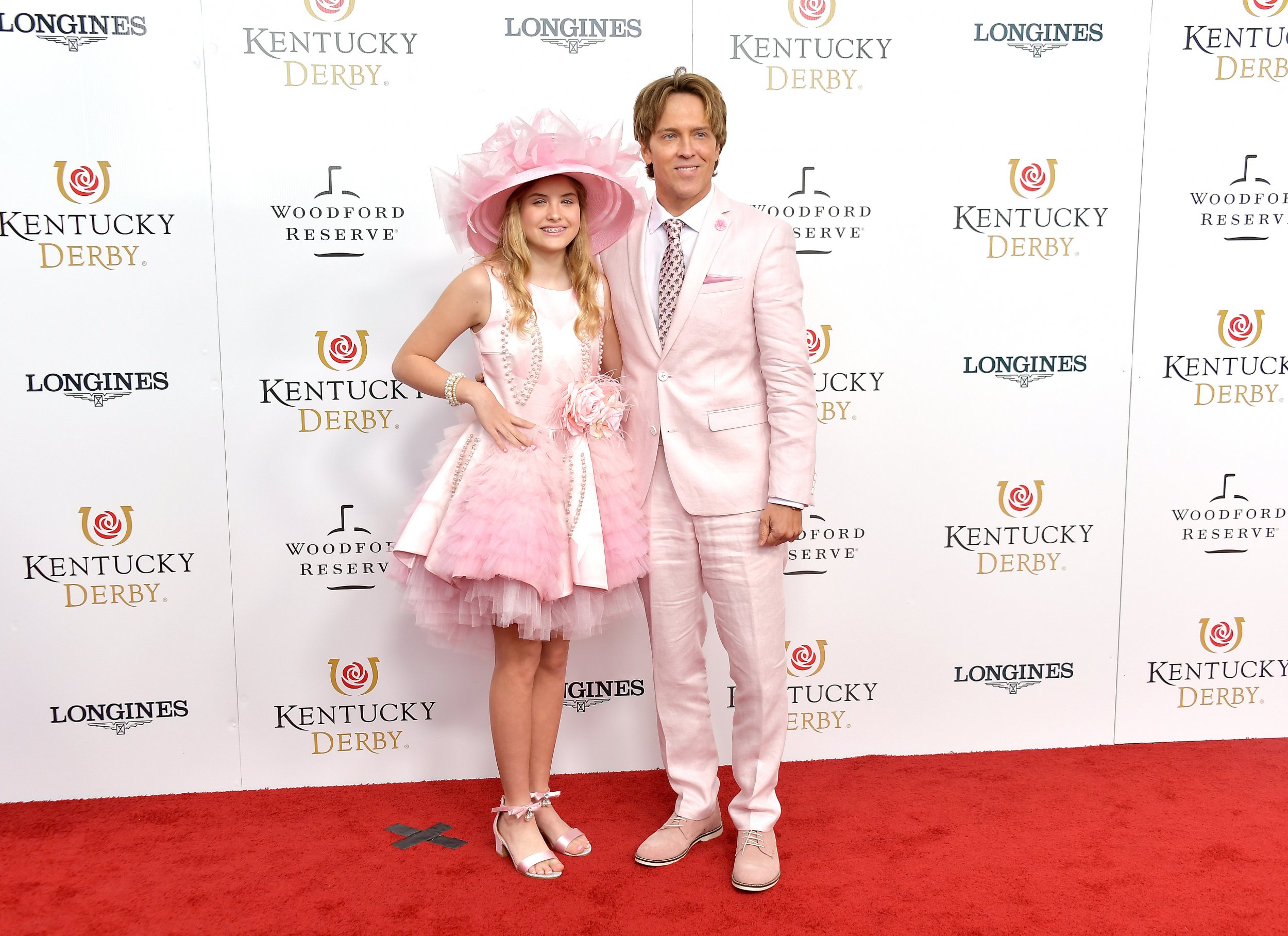 Celebrated annually, the Kentucky Derby is the highlight of some people's social season. They gather their best hats, dresses and suits and show up in hordes to Churchill Downs for the big horse race. Along with the everyday fans of fashion and horse racing, several celebrities spent the day in Louisville and their outfits did not disappoint.
Although the thoroughbreds won't run for the roses until around 6:50 p.m. EDT, the Kentucky Derby is about more than a race and is an all-day affair. Beginning at 8:00 a.m. EDT, visitors can sip Mint Juleps and celebrities began walking the red carpet at noon.
Among the famous faces seen at the iconic race track were Joey Fatone, former member of N'Sync, country singer Tracy Lawrence and Dannielynn Birkhead, the daughter of the late Anna Nicole Smith. Dannielynn attended an exclusive party the night before with her father, Larry Birkhead, who had a special connection to the event.
"Larry met Anna at the party. Larry was a photographer and guest and had been covering the party and met her there. He is from Louisville and they started dating. After Anna passed away, every year they come back to the party," Chris Barnstable-Brown, son of the party's host, told People. "Larry has brought Dannielynn for years. She's a beautiful young girl now and becoming a young woman."
When dressing for the Kentucky Derby, the website recommended women keep to simple dresses so as not to distract from their hat. Many opt for rich spring colors or flowers or even venture to Vineyard Vines, the official style of the Kentucky Derby, for a dress specifically created for the race. While heels are the common choice for women, the website recommended bringing a pair of flats as well given the outdoor nature of the vent and the unpredictability of the weather.
Men often don suits of bright spring colors and the website recommended Key Lime, Ocean, Bermuda Pink, and Citron. Others opt for a fun pattern or even a traditional seersucker suit. Some have taken to using the event's celebrated fashion to express their American pride, sporting patriotic patterns of red, white and blue.
Saturday's weather forecast called for large amounts of rain, so some attendees, many of whom had tickets that didn't come with covered seating, either packed a poncho with them or put it on over their outfit.
Check out some of the red carpet looks below.