The Perfect Drinks to Imbibe During the Kentucky Derby
Here's some tried and true favorite drink recipes to cheer on your favorite horse and jockey at the Kentucky Derby.
Hosting a party to watch the fastest 2 minutes in sports? Here's some tried and true favorites to cheer on your favorite horse and jockey at the Kentucky Derby: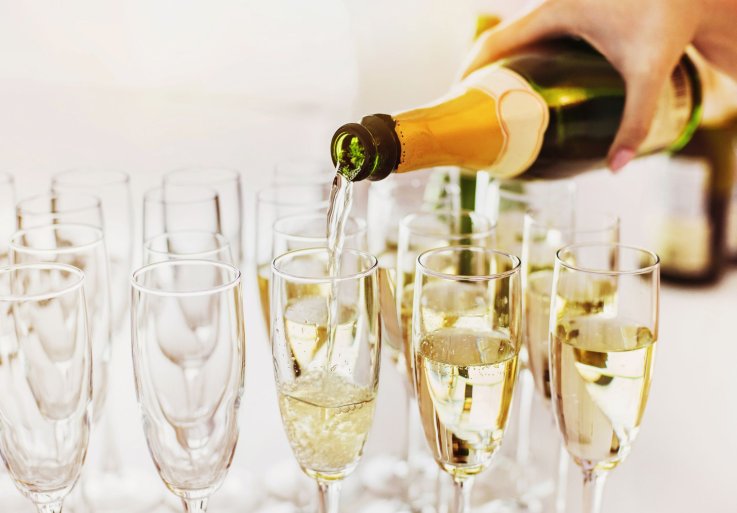 Champagne: perfect to toast the winner or drown your sorrows. Look for a Brut – GH Mumm is the official sponsor of the Derby and has good shelf presence (read: easy to find this time of year). If you're feeling a little more adventurous, seek out a Brut Nature Champagne (the driest of the dry) from a producer like Laherte Frères.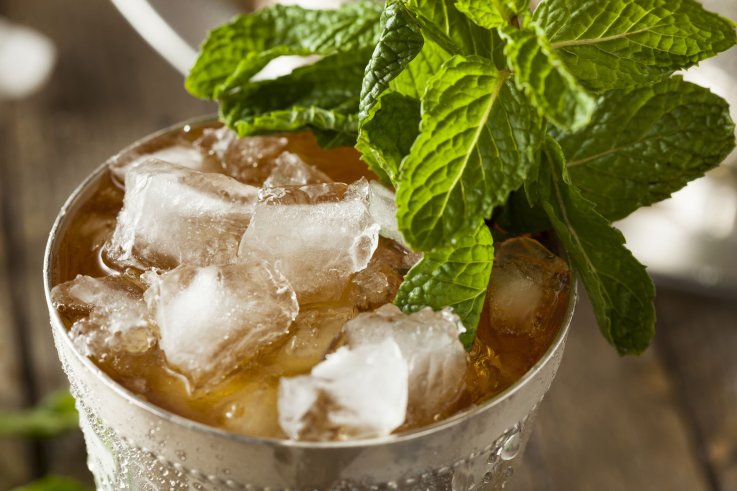 Mint Juleps: this bourbon-based cocktail has been the official drink of the Kentucky Derby for over a century. It is essentially a mixture of bourbon, sugar, water and mint, and often served in silver julep cups that evoke romantic notions of the old South. You don't need to run out to find those though – a Collins glass will do! Mint juleps are super refreshing (critical in the South) and relatively easy to make, but you'll need to make one at a time:
Ingredients
about 9 fresh mint leaves
1 tsp of superfine sugar
3 oz bourbon (Woodford Reserve and Four Roses Yellow Label are widely available)
a splash of soda water
crushed ice (if using ice straight from your freezer, load it into a Ziploc bag, place it on the countertop covered by a kitchen towel and whack a few times with a meat tenderizer)
powdered sugar
Directions
Pop a tall glass or silver julep cup in the freezer to chill for a few minutes.
Combine mint, sugar, soda, and half of the bourbon in the bottom of the glass. Muddle gently (over-muddling can make the mint bitter)
Add a bit of crushed ice and stir.
Mound the glass with ice and the second half of the bourbon, garnish with mint, and dust with powdered sugar.
Drink!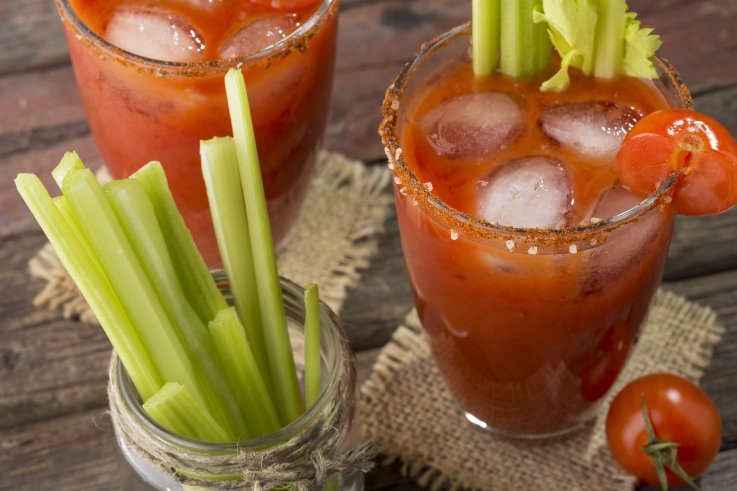 Bloody Marys: this classic drink is just about the easiest thing for a party – it just needs some basic prep beforehand. Set up a serve-yourself buffet with the following:
Vodka
Tomato juice
Horseradish
Celery sticks
Stuffed olives
Lemon and lime wedges
Hot sauces
Worcestershire
Salt & pepper
Ice
Cocktail sticks
Tall glasses
Want to get creative with your garnish offerings? Try these out:
Candied bacon
Boiled spicy shrimp
Pickled green beans
Pickled okra
Pickled asparagus
Fresh leafy herbs like basil, cilantro, parsley, oregano
Pepperocinis
Cucumber slices
The Perfect Drinks to Imbibe During the Kentucky Derby | Culture