During a Wednesday news conference, Kentucky Governor Andy Beshear called on Commonwealth Attorney General Daniel Cameron to release as much information concerning the investigation into the shooting death of Breonna Taylor as possible.
Taylor was killed by police officers in March as they attempted to serve a warrant. An indictment by a grand jury handed down three felony counts of wanton endangerment against former Louisville police officer Brett Hankinson. No charges in Taylor's death were announced. Governor Beshear said he believed that the public should see the information that led to the decision in the Taylor case.
Beshear said that AG Cameron "described the investigation but he talked about information. Facts. Evidence that neither I nor the general public have seen. I believe that the public deserves this information."
"So I previously made what I would call a suggestion to the Attorney General and now I'm making the request that he post online all the information, evidence and facts that he can release without impacting the three felony counts in the indictment issued today," Beshear continued. "Everyone can and should be informed. And those who are currently feeling frustration, those who are feeling hurt, they deserve to know more."
"I trust Kentuckians," Beshear added. "They deserve to see the facts."
Newsweek reached out to Attorney General Cameron's office for comment.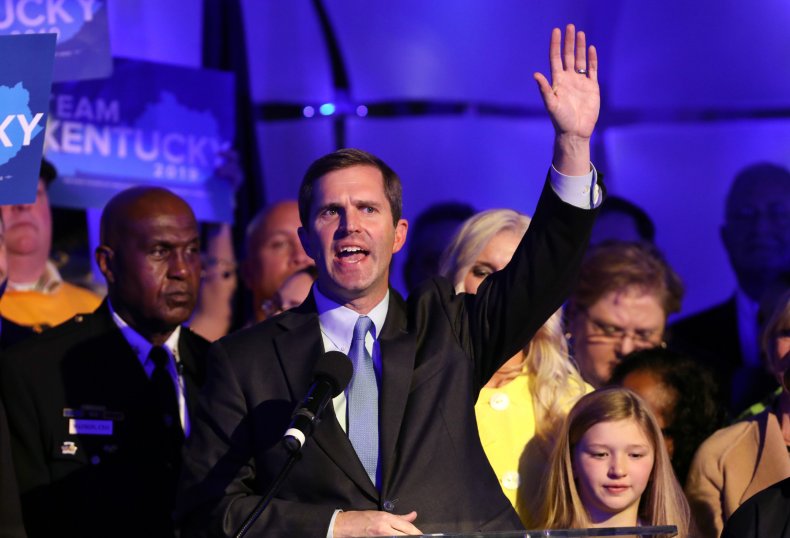 When Louisville officers entered Taylor's apartment in March, her partner Kenneth Walker shot at them under the mistaken belief they were burglars. Walker's actions were enough for investigators to conclude that the officers' use of force was justified.
Hankinson received the wanton endangerment charges because he fired ten rounds through the walls into surrounding apartments. Residents of one of the apartments, including a pregnant woman, were home at the time of the shooting.
Ballistics tests by two separate laboratories could not pinpoint which officer fired the shot that killed Taylor. According to Cameron during a Wednesday news conference, there was "no conclusive evidence that any bullets fired from Detective Hankinson' weapon struck" Breonna Taylor.
Cameron said he understood that "not everyone will be satisfied with the charges" in Taylor's shooting.
"Our reaction to the truth today says what kind of society we want to be," Cameron said. "Do we really want the truth or do we want a truth that fits our narrative?"
Louisville police warned residents on Monday that protests were possible after the charges were announced, including barricading streets and restricting parking in the downtown area.