Kentucky governor Matt Bevin appeared surprised that black school children play chess during a filmed visit to a middle school in Louisville, Kentucky.
Speaking ahead of his visit to the West Louisville Chess Club at Nativity Academy at St. Boniface, the Republican governor said chess was not something you'd think of "in this section of town," The Root reported.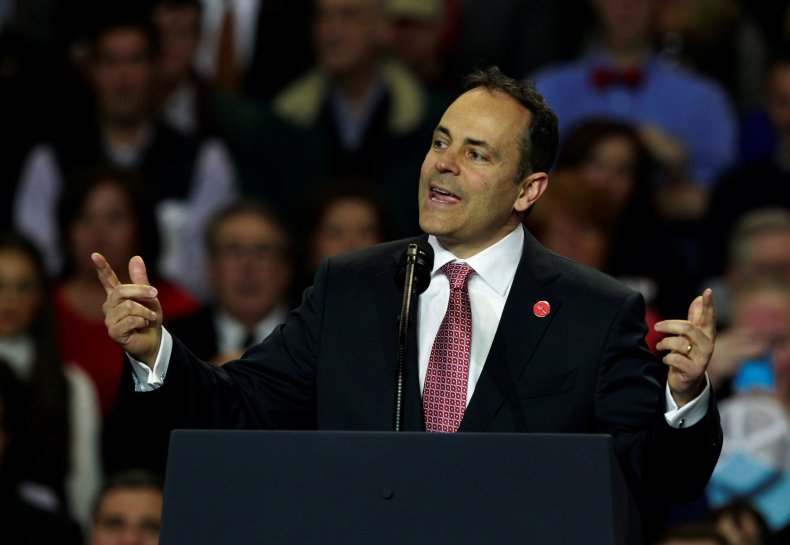 "I'm about to go in and meet the members of the West Louisville Chess Club," he told the camera. "Not necessarily something you would've thought of when you think of this section of town."
His comments about the chess club prompted a backlash on social media, with people describing the governor's comments as tone deaf. Others questioned why the governor would be surprised to think kids in a certain section of town wouldn't be interested in chess.
The secretary for the Chickasaw Neighborhood Association, Donovan Taylor, was among those who responded to the video.
"Bevin...Blacks in west Louisville enjoy chess, tennis, and many other activities not associated with guns and violence," he said in a Facebook post.
"To think less of west Louisville shows your thinking of the residents of the area," he added.
Following his visit to the school, the governor shared the video and posted the comment: "Enjoyed meeting the members of the West Louisville Chess Club at Nativity Academy at St. Boniface...Incredible kids with incredible minds. ‪#WeAreKY"
According to the West Louisville Chess Club, its mission is: "The intellectual empowerment and the character development of Louisville youth through the sport of team chess.
A spokesperson for the governor said the furor around his comments was taking focus away from the very program he was attempting to draw attention to.
"Governor Bevin met with the West Louisville Chess Club to showcase an important program that is encouraging sportsmanship and character building among Kentucky's youth," Elizabeth Kuhn, a spokesperson for Bevin, said in a statement to the Courier Journal.
"It is disappointing that some are trying to shift the focus away from the incredible accomplishments of these talented kids," she added.
The governor did not immediately respond to a request for comment.