Kentucky Latest State to Close Down Bars in Attempt to Curb Coronavirus
Democratic Governor Andy Beshear announced the statewide closure of bars in Kentucky Monday, making Kentucky the sixth state in the U.S. to take that action to curb the spread of coronavirus.
Some states have seen a rise in positive cases of the coronavirus after reopening bars and indoor dining establishments. In response, governors have stepped back and closed bars in an attempt to again flatten the curve. Beshear made the decision to shut Kentucky's bars for a two-week period after a recommendation from White House adviser Dr. Deborah Birx.
Governor Beshear said some businesses probably would not be able to reopen after the second shutdown. "I'm not confident that every bar can survive the next two weeks," Beshear said. "It's not fair to those that have done it responsibly, and I'm not going to pretend now that it's fair, and I'm not going to pretend like there are some small businesses that they won't make it through this."
Beshear said attempting to defeat the virus was of greater importance than keeping Kentucky bars open. "I've got every public health expert from the White House down to the state saying we absolutely have to do this," Beshear said. "Otherwise, we'd have to have more widespread closures." Bars that serve food may continue to operate but must follow the same coronavirus safety guidelines as restaurants.
Newsweek reached out to the Republican Party of Kentucky for comment.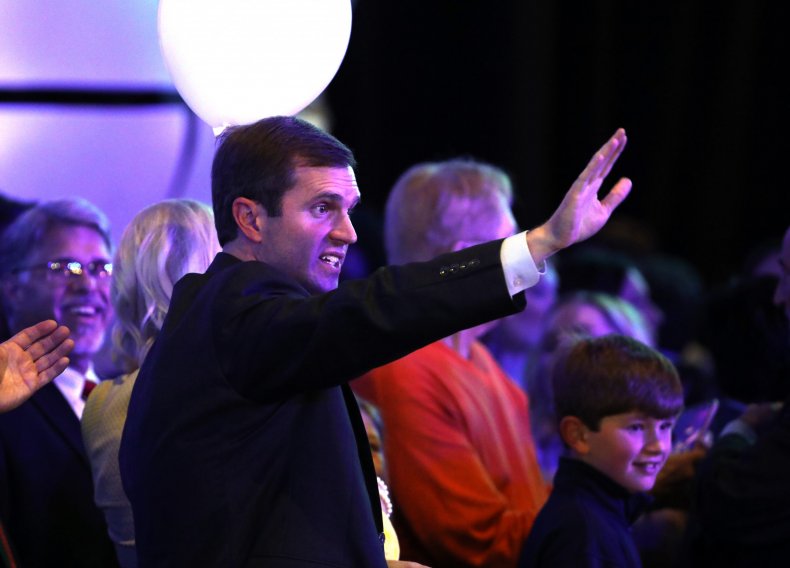 Dr. Birx made a similar recommendation on Monday to Tennessee Republican Governor Bill Lee. Governor Lee said he appreciated Birx's opinion, but he rejected her idea for the time being.
"Beyond the regions that currently have restrictions, that's not a plan for us now," Lee said at a Monday press conference. "I've said from the very beginning of this pandemic that there's nothing off the table. I've also said that we are not going to close the economy back down, and we are not going to. But I appreciate their recommendations, and we take them seriously."
In June, Dr. Anthony Fauci told the Senate Health, Education, Labor and Pensions Committee that going to bars was "really not good. Congregation at a bar, inside, is bad news. We really have got to stop that."
Arizona Governor Doug Ducey extended an executive order that has kept bars in the state closed. Ducey said Thursday his state would "continue to press on with the strategies that are working in Arizona and continue them."
Indoor bar service has been prohibited in Florida since June. Governor Ron DeSantis said bars would remain closed until the number of reported positive cases decreased.
Texas Governor Greg Abbott closed bars in his state for indoor service in June after his state marked a rise in positive cases. Abbott directly blamed the presence of people in bars as a factor in the increase.
"If I could go back and redo anything," Abbott said in June, "it probably would have been to slow down the opening of bars." Abbott said people frequent bars to "get close and to drink and to socialize, and that's the kind of thing that stokes the spread of the coronavirus."
California, Louisiana, Idaho, New Mexico and Pennsylvania have also placed restrictions on bar service because of the spike in coronavirus cases.
Recent data indicated a U.S. cumulative total of 4,433,410 positive cases of the coronavirus.