Kentucky Man Arrested After Allegedly Throwing Christmas Ham at Woman Amid Heated Discussion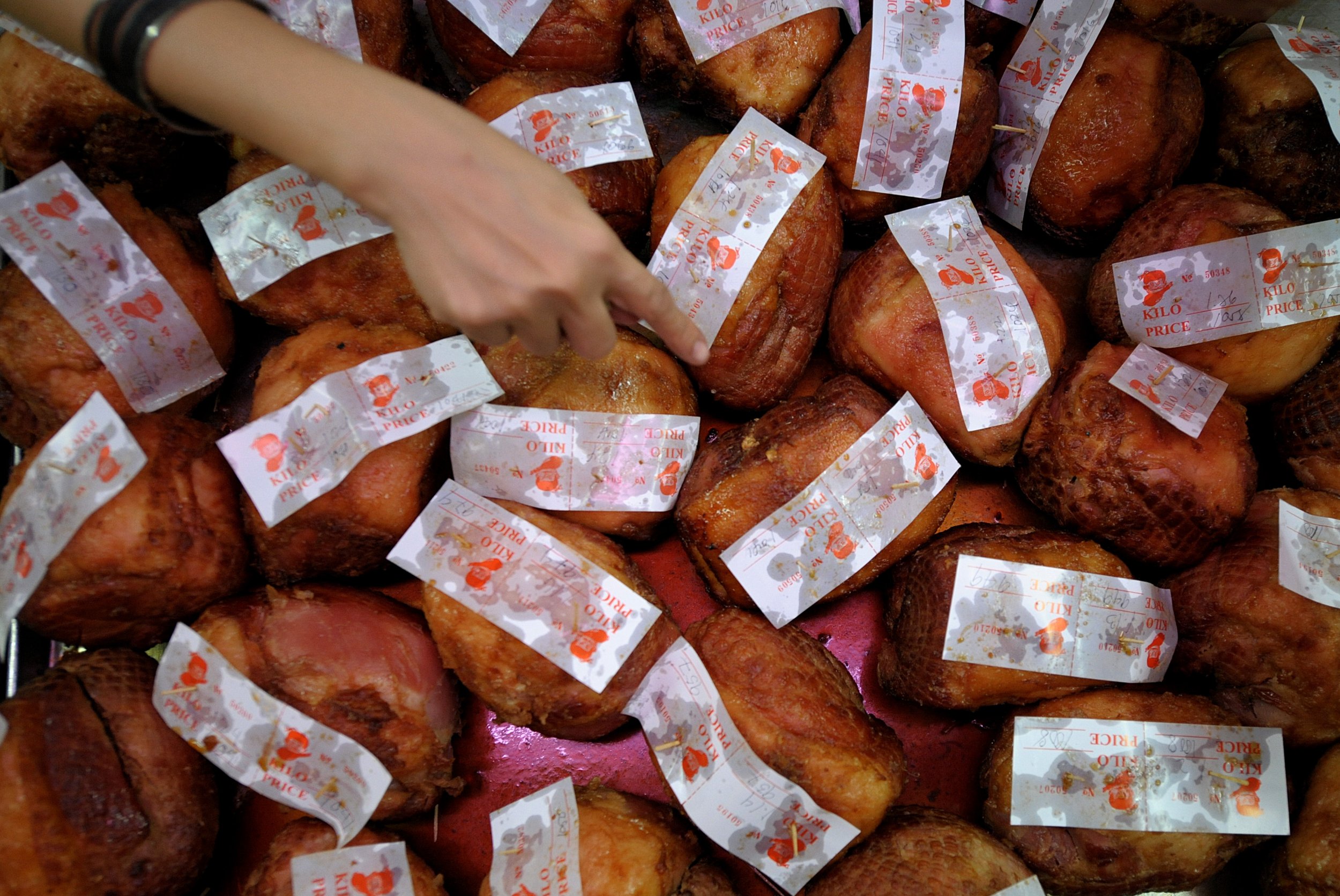 A Kentucky man was arrested after allegedly throwing a Christmas ham at a woman on Sunday.
David D. Brannon, 21, was charged with fourth-degree assault and second-degree fleeing or evading police on foot, the Laurel County Sheriff's Office posted on its Facebook page.
Authorities detained Brannon after an argument devolved and he started tossing items, including the intended dinner, at a female victim.
"Upon arrival at the scene the male suspect attempted to flee from deputies but was detained there. An investigation was conducted by deputies who learned that an assault allegedly occurred following an argument over what day the family was having Christmas dinner when this individual began throwing items at the female victim including the ham for the dinner. Several items were found on the floor in the kitchen of the residence," the Facebook post stated.
Brannon is at the Laurel County Correctional Center. His bond for the evasion charge is $1,000, according to local TV channel WISTV, which reported that the bond for the assault charge has not yet been set.
Jail records listed online do not indicate whether or not the plaintiff has a lawyer, the Associated Press reported.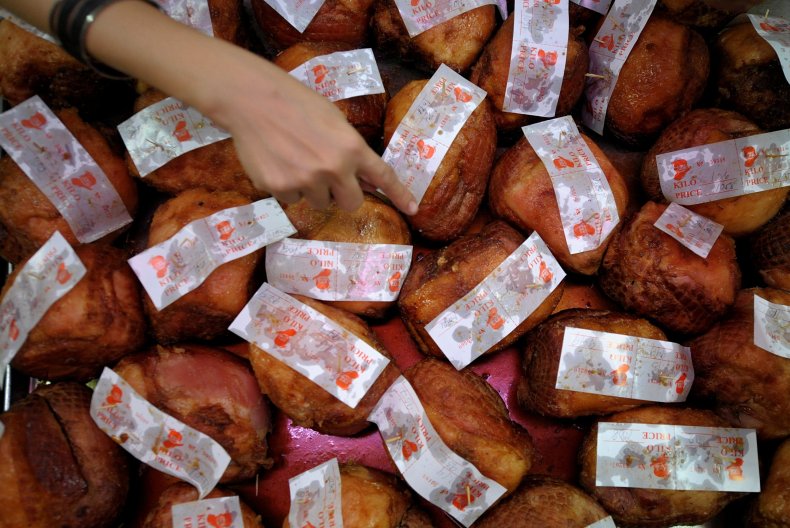 Prior disagreements involving food at holidays have led to much more serious outcomes.
In November 2015, Ronald Pritchett was accused of killing his father on the night before Thanksgiving after a dispute over a cheeseburger, NOLA.com reported.
Pritchett is charged with second-degree murder, attempted second-degree murder and auto theft.
Pritchett's mother, who he also wounded in the altercation, said her son suffers from mental illness and he should be with mental health personnel, not incarcerated.
Two court-appointed doctors said that the plaintiff is not mentally fit to stand trial.
"They believe he is irrestorably incompetent," Pritchett's lawyer Paul Fleming said in May. "They didn't think he could assist counsel in his defense. They didn't think he could withstand the stress of a trial. They didn't think he would be able to testify on his own behalf."
In 2012, 19-year-old Corey Wiggins reportedly shot 53-year-old Turhan Scott over an argument about payment for a Thanksgiving day dinner, according to The St. Louis Post-Dispatch. As Wiggings was leaving the residence located in Pagedale, Missouri, Scott made a comment about the matter, leading the former to shoot Scott in the back, the publication cited the police.
Scott died after being shot six times with a .22-caliber pistol, The St. Louis Post-Dispatch noted.