Kentucky Man Builds Border Wall Replica for Speed Climbing Challenge
After President Donald Trump claimed that "20 world-class mountain climbers" tested his border wall design and could not surmount it, retired engineer Rick Weber built a replica and has invited elite climbers to try for themselves.
While visiting the Otay Mesa construction site outside of San Diego in September, Trump remarked, "We had 20 mountain climbers. That's all they do; they love to climb mountains. They can have it. Me, I don't want to climb mountains. But they're very good. And some of them were champions. And we gave them different prototypes of walls, and this was the one that was hardest to climb."
In an editorial in climbing magazine Rock and Ice, Weber announced that he had constructed an exact replica of the border wall design chosen by the administration. The only difference is that Weber's wall is wood, not steel.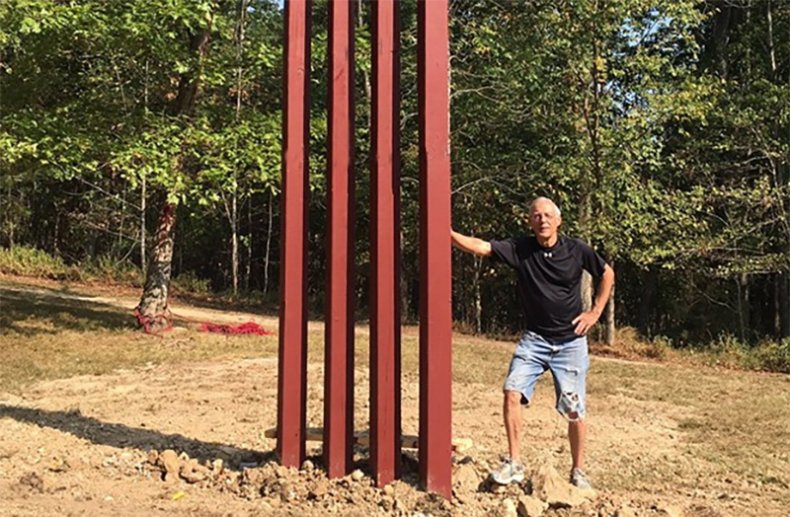 He wrote "No one in our climbing community knows any of these 20 mountaineers. I doubt if they exist. More importantly, to declare something to be impossible to climb to a bonafide rock climber is to issue a challenge."
This weekend, he's inviting any climber who wants to give it a shot to come to his property and win a prize for surmounting it the fastest.
October 11 and 12 see the Red River Gorge in Kentucky host Rocktoberfest, one of the largest gatherings of climbers in the country. In between climbing at the adjacent Muir Valley, a 360 acre preserve founded by Weber and his wife, attendees can sign up for the wall climb.
The event is open to anybody who is medically able to compete, with no entry fee. Participants will be attached to a belay for safety, but it will not aid them in the process of climbing.
Each entrant will have two attempts to scale the wall as quickly as possible, with their fastest time being recorded. Prizes and trophies will be awarded to the winners.
One of President Trump's most notable campaign promises was his pledge to build a wall across the southern border of the U.S. He stated numerous times that Mexico would pay for its construction.
Since taking office, he has repeatedly claimed that the wall is under construction. However, to date, no new walls have been built in locations that did not have them previously.
Prior to taking office, 654 miles of the U.S.-Mexico border were protected by primary barriers. That number has yet to increase, and construction projects so far have consisted of replacing approximately 60 miles of damaged or weather-beaten fencing with new material.