Kentucky Man Could Face $750,000 Fine for Allegedly Breaking Coronavirus Rules in Canada: Police
Canadian police arrested a Kentucky man after he allegedly broke the country's coronavirus rules twice, which could potentially leave him facing a $750,000 fine and six months in jail.
John Pennington, 40, of Walton is accused of violating Canadian quarantine acts two separate times while visiting the country in June. Americans are currently barred from staying in Canada because of the ongoing pandemic.
Some U.S. citizens have reportedly found a loophole in the requirement. Those without coronavirus symptoms are allowed to go through Canada as a means of getting to and from Alaska, The Guardian reported. However, they must use the most direct route in getting to Alaska, can only use drive-thru windows for food, and must enter quarantine if they need to stay in a Canadian hotel. They are also not allowed to visit national parks, leisure sites or engage in tourism activities.
Pennington took the "scenic route" on his way to Alaska, Royal Canadian Mounted Police (RCMP) Cpl. Tammy Keibel told McClatchy News.
A worker at the Rimrock Hotel in Banff told police that Pennington was staying at the hotel with a Calgary woman, disobeying the quarantine stipulation for Americans. RCMP gave him a $1,200 citation on June 25 for violating the Alberta Public Health Act, Keibel said.
Police received another complaint the next day, after someone saw Pennington's car at Sulphur Mountain, a popular tourist destination in Canada. RCMP arrested the American and charged him with violating the Canadian Quarantine Act, Keibel said.
Pennington is scheduled to appear in court in November. If convicted, he faces a fine up to $750,000 and six months in jail. Newsweek contacted RCMP for further comment, but did not hear back in time for publication.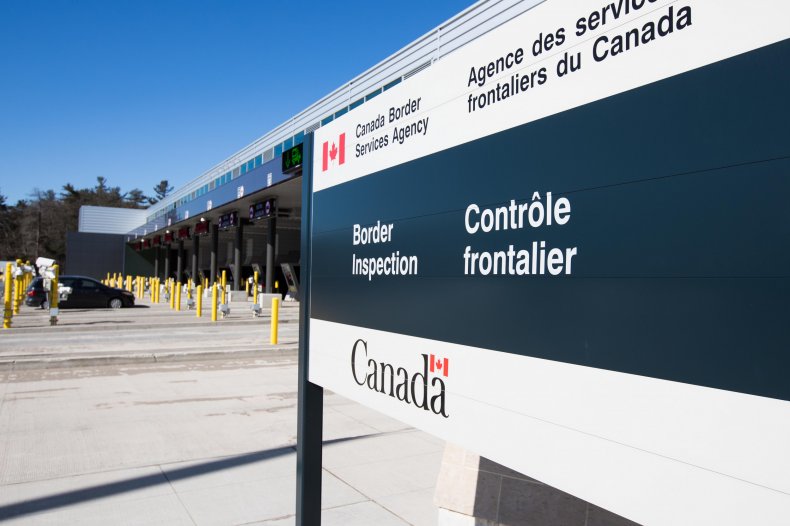 Pennington's arrest has been the only one made under the country's Quarantine Act, RCMP Staff Sgt. Michael Buxton-Carr told CBC News.
"The vast majority of Americans and vehicles with American license plates are people who are here for legitimate reasons," Buxton-Carr said, adding that most of the reported offenses have been on the minor side.
Alberta police had to issue seven $1,200 citations to U.S. citizens during a one-week period in June, after they were caught visiting Banff National Park to sightsee despite the country's coronavirus regulations.
"If individuals have been allowed to enter Canada for an essential purpose, they have to abide by the requirements provided to them by the CBSA," RCMP Cpl. Deanna Fontaine told CBC News.
Non-essential travel between the borders was prohibited beginning March 21 and was initially scheduled to reopen July 21, but is now expected to remain in effect until midnight on September 21, according to U.S. Customs and Border Patrol.