Kentucky Man Punched His Baby After Losing Video Game, Charged With Murder After 1-month-old Boy Died
Police have charged a Kentucky man with murder after he punched his 1-month-old son after losing a video game.
Anthony Trice of Louisville was playing a video game as he looked after his newborn at home, WDRB reported citing Louisville Metro Police Department. The baby was identified by CBS news affiliate WLKYas De'Anthony Trice.
When the 26-year-old lost the game, his mood turned and he threw a controller in the bedroom in the 1100 block of West Jefferson Street, near South 11th Street, WDRB reported. Angered by his loss, Trice used his fist to beat the infant. The child was seriously injured during the attack.
Trice then held his son in an attempt to soothe him, and headed to the kitchen to make a bottle. On his way to the kitchen, he dropped his son and picked him back up, according to WDRB. The father returned to the bedroom with his child. There, he placed a blanket in front of his son, and put a bottle in his mouth. Trice also arranged the baby in a "seated position." The suspect then went to the bathroom. Trice called police when he came back from the bathroom and noticed the baby was distressed.
Newsweek subscription offers >
Tanjia Howlett, the baby's material grandmother told WLKY Trice called the boy's mother after he dropped him.
"He was like, 'Get to the hospital. The baby was throwing up milk. So, I told my daughter, 'Why would he take the baby to the hospital for choking on baby milk?'," she said.
The newborn baby was rushed to Norton Children's Hospital in Louisville, Kentucky. Louisville Metro Police Department spokesperson Alicia Smiley told WDRB the baby was pronounced dead on Sunday evening.
Police arrested Trice in the 700 block of West Ormsby Avenue, in the South 7th Street area on Saturday, WDRB reported. Online court records seen by the Associated Press did not state whether Trice had an attorney.
Newsweek subscription offers >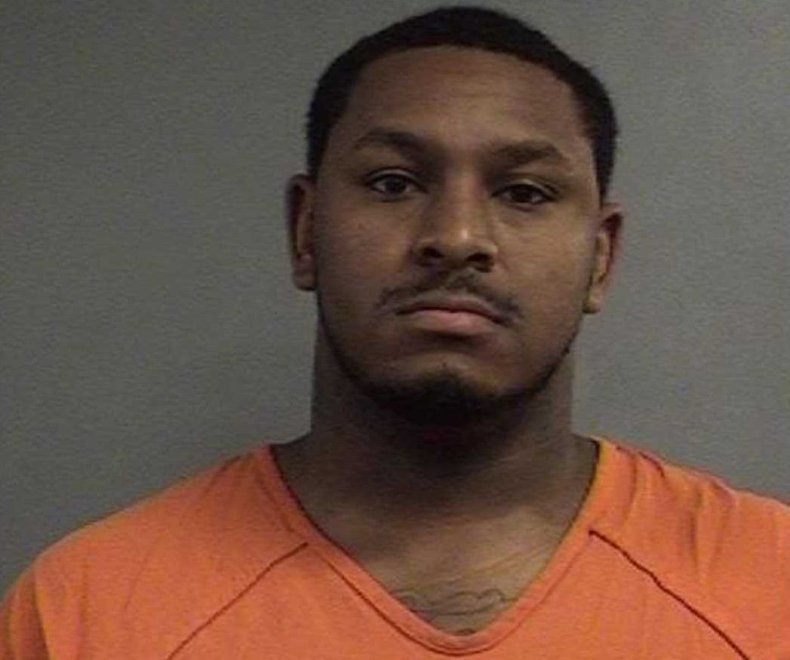 On Sunday, a GoFundMe page set up by an individual claiming to be the victim's grandmother had raised over $1,140 for funeral costs.
"We need your help," read a post by the GoFundMe user Tonjia Michelle. "Some of you have seen on the news we were recently hit with a tragedy. My grand baby was severely beaten by his father and the baby De'Anthony Trice lost his life on May 5, 2019. None of us saw this coming and the We need help to burial my grandson. Please help our family with prayers and support. God bless you."
Howlett told WLKY: "I'm mad. I wouldn't have ever thought this would happen to our family."
Ronika Tunstill, De'Anthony's aunt, told WLKY the baby's mother had left their child in Trice's care so the two sisters could go out for the Kentucky Derby weekend. The father had seemed excited about buying the baby new clothes, Tunstill said.
On Monday, Trice pleaded not guilty to murder and child abuse on Monday, and his bond was raised to $1 million, WLKY reported.
Kentucky Man Punched His Baby After Losing Video Game, Charged With Murder After 1-month-old Boy Died | U.S.