Louisville, Kentucky mayoral candidate Craig Greenberg, a Democrat who has vowed to combat rising crime in the city, was targeted during a shooting at his office located in the Butchertown Market Monday morning.
Greenberg addressed the media just hours after a gunman entered his campaign office and attempted to shoot him. He explained he was with four other staff members when the suspect appeared in a doorway and pulled out a gun, aiming it directly at him.
Greenberg went on to explain the shooter fired at him but only managed to graze the back of his sweater before fleeing. No one else sustained injuries. One of his staff members was able to close the door before others started placing tables and desks against the door, barricading them inside.
"We're extraordinarily grateful for our safety. We are shaken but safe," Greenberg said at the press conference. "It was a surreal experience and mostly right now I just want to get home to my wife and sons and give them a hug."
Louisville Metro Police Department (LMPD) Chief Erika Shields said at a press conference earlier in the day that police received a call around 10 a.m. regarding a shooting at the market. Officers began evacuating the building and determined Greenberg's campaign headquarter was the target, LMPD said in a statement.
"Multiple shots were fired within the location and from preliminary information, it appears Mr. Greenberg was the intended target. Responding officers were able to safely evacuate Mr. Greenberg and his staff," LMPD said.
Officers were able to apprehend the unidentified shooter outside the building. The suspect was believed to be acting alone. Shields said there is no known motive at this time but police are looking into all possibilities, including the fact that Greenberg is Jewish. "We don't know if it's tied to the candidate, is political, or are we dealing with someone who has mental issues or is venomous," she said during the press conference.
Following the shooting, Greenberg released a statement on Twitter saying: "My team and I are fortunately all safe. We are all with LMPD now. I will provide an update as soon as possible. Thank you for the outpouring of support."
Louisville has struggled with an increase in crime and recently broke its record for the most homicides for two consecutive years, according to The Courier-Journal. Greenberg, a Democrat, said that public safety would be his top priority when elected into the office. He released a public safety plan in January, saying the city was in "a tough spot."
"Our neighborhoods feel less safe, violent crime is rising, and too many people are trapped in addiction," Greenberg said in a statement. "You've shared your concerns with me as I have run through every precinct in our city. I share your worry and sense of urgency to fix this and fix this now."
Greenberg said the LMPD has about 1,305 sworn officers but has been "short-staffed by nearly 300 officers" for many years. He is planning to bring back retired officers to make sure the department is fully staffed, the Journal added.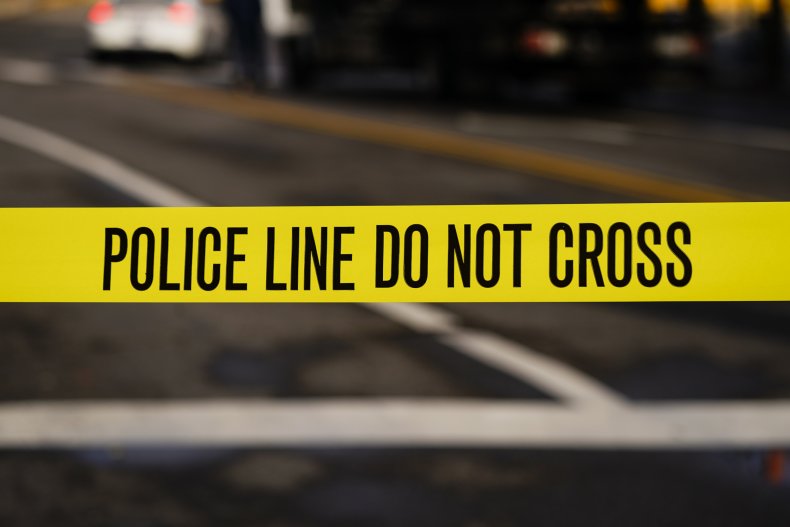 During the press conference, Greenberg said the whole situation was surreal, and that too many people in Louisville have had the same experience. "I'll do everything possible I can to make sure no one else has to experience, that, having a gun shot at them and gunshots fired," he said. "Clearly, much more work needs to be done to end this senseless gun violence."
On Twitter, Greenberg's fellow Louisville mayoral candidates expressed their gratitude for Greenberg's safety. Tim Findley Jr. said that the LMPD had called him after the shooting and said that they didn't know if the incident was politically motivated. He later tweeted, "Just spoke with Craig. Glad to hear he and his family are safe."
Shameka Parrish-Wright, another mayoral candidate released a statement on Twitter saying: "I and everyone on our team are so relieved that no one was seriously injured. Our thoughts and prayers are with Craig, his family and everyone else who was present at this horrific event." She added while speaking with WHAS11 reporter Rachel Droze, "my family and myself have seen gun violence over and over and everyone on all sides is impacted."
Update 02/14/22, 5:50 p.m. ET: This article has been updated with comments from Craig Greenberg.
Update 02/14/22, 2:20 p.m. ET: This article has been updated with a quote from Louisville Metro Police Department Chief Erika Shields.
Update 02/14/22, 2:00 p.m. ET: This article has been updated with more background information about Greenberg's mayoral platform, Louisville crime rates, and a statement from Shameka Parrish-Wright.
Update 02/14/22, 1:10 p.m. ET: This article has been updated with a statement from Louisville Metro Police Department Chief Erika Shields.
Update 02/14/22, 12:50 p.m. ET: This article has been updated with more information about the incident.