Kentucky Police Searching For Savannah Spurlock, 22-Year-Old Last Seen Leaving Bar With Two Men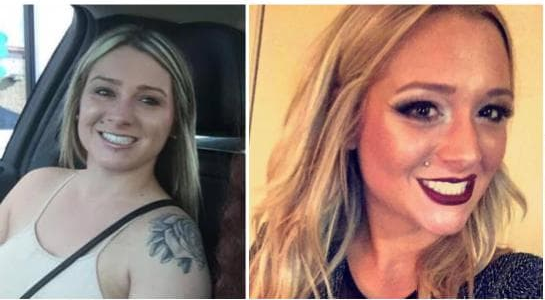 Police in Kentucky are searching for a 22-year-old mother who was last seen leaving a bar in Lexington, Kentucky, on January 4, with at least two men.
Authorities initially said that mother-of-four Savannah Spurlock had left The Other Bar on South Limestone with two unidentified men. On January 9, Richmond Police Lt. Col. Rodney Richardson told reporters that investigators wanted to speak to a third man who was not seen in surveillance photos.
The three men wanted for questioning were later identified and found by police in Garrard County, the Lexington Herald-Leader reported. Richardson said that police stopped a black, Chevy S-10 pickup truck that one of the men was driving. Police were able to identify the man and get the names of the two others.
Richardson said the three men were questioned by police but no charges were filed.
Elaine Moore, one of Spurlock's aunts, told the newspaper that the men told police Spurlock had left on of their homes in Garrard County on foot. Moore said that Spurlock spoke to her mother around 2:30 a.m. when she was leaving the bar and told her that she would be home in a few hours.
Authorities have searched Madison, Garrard, Lincoln and Fayette counties for the missing 22-year-old. Kentucky State Police and Lexington Police were assisting Richmond Police in the search.
On Thursday, Spurlock's family released a video to thank those who have prayed for her safe return and helped look for her.
"We wanted to say thank you to all who have been praying so fervently for Savannah's safety, that she would return safely to her babies, to her family, to her mother and father," her aunt Lisa Thoma said in a Facebook video, according to the Lexington Herald-Leader. "We thank you from the bottom of our hearts for those who helped search, for those who do all they can."
Spurlock was described as 5-feet-tall, 140 pounds, with brown eyes, shoulder-length brown and blonde hair and several tattoos. She has a tattoo on her left shoulder that says, "I can do all things through Christ which strengthens me" and one on her back that reads, "I'm her daughter."
She has four children, including a 4-year-old boy, a 2-year-old boy and newborn twins. Spurlock was wearing a black sleeveless top and a maroon skirt with heels on the night of her disappearance.
Anyone with information on Spurlock's whereabouts is urged to contact Richmond Police's Lt. Col. Rodney Richardson at 859-624-4776 or rrichardson@richmond.ky.us.
Correction | A previous version of this story incorrectly stated that the men had told police Spurlock had left the bar on foot. They actually said she left one of their homes on foot.