Kentucky Prep Athletes Could Get an Extra Year Under Proposed State Bill
A fifth-year senior could become a common term next year in Kentucky high school athletics if a proposed bill passes the state House. It would allow students to repeat a year of school, meaning seniors could come back for another year to compete.
Senate Bill 128 unanimously passed the state Senate by a 36-0 vote, and now it moves to the House. The bill is aimed at students in public schools who can use the 2021-22 school session as a supplemental year. They can retake, and supplement, coursework they have already completed.
If passed into law, then local school districts would then have discretion to approve or deny requests by the students. If approved, then students can participate in sports and all other Kentucky High School Athletics Association (KHSAA) activities.
"Does this bill solve all the problems? No. But it gives an option and it gives a choice ... for those that feel like they could benefit from coming back," Senator Max Wise said, according to the Associated Press.
Last year, school districts went to remote learning because of the COVID-19 pandemic. Even though most districts have returned to in-person learning, the largest district in the state—Jefferson County Public Schools—won't return to in-person learning until later this month.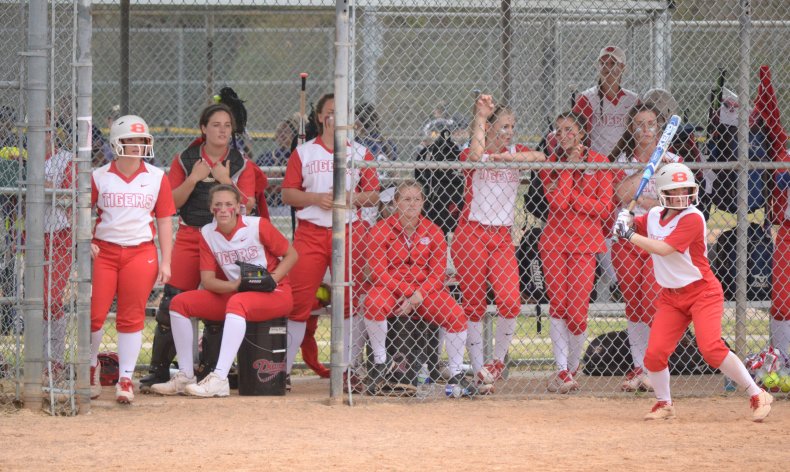 Kentucky resumed prep sports, but with stringent guidelines. The KHSAA website said that with privileges, like resuming athletics, comes responsibility.
"We have been blessed by an opportunity to play when so many other states do NOT have that opportunity," the association states. "But that privilege comes with responsibilities to help ensure public safety and the continued opportunity."
The KHSAA emphasized required face coverings, seedings for tournaments, attendance planning and parameters. It even goes as far to describe regulations for visiting media. For example, a school is advised to not restrict visiting radio from attending the game to broadcast in person. Having home-only radio broadcasts are prohibited by the association.
As for the athletes getting an extra year, it's equivalent to a redshirt year given to college athletes. College athletes who redshirt a season can become what's known as third-year sophomores, fourth-year juniors and fifth-year seniors.
In some cases, college athletes can get additional medical redshirts so they can play more than five years.
That's not the case in high school athletics, but Kentucky is allowing those who missed out on a full year—especially their senior year—to have a chance to play out that season.
"A high school student enrolled in a Kentucky public high school in grade 12 during the 2020-2021 school year may request the supplemental school year notwithstanding the student satisfying state and district graduation requirements," the bill states.
The bill goes on to say the KHSAA may adopt rules, policies, and bylaws and promulgate administrative regulations necessary to carry out the law.
Only a small percentage of athletes make it to the collegiate level, so a bill that passes would give Kentucky athletes one last chance of playing organized sports. In some cases, it could give them one more year to impress college scouts and continue playing at the next level.