Kentucky Principal Who Tried to Ban LGBT Books Arrested For Possessing and Distributing Child Pornography
Phillip Todd Wilson, 54, a Kentucky principal who first came to fame in 2009 for banning books with "homosexual content" from his high school is back in the news. Wilson was arrested Tuesday on charges of possession and distribution of child pornography.
Wilson, the principal of the Clark County Area Technology Center, located at the George Rogers Clark High School in Winchester, Kentucky, was arrested by state troopers after a complaint from someone at the school. The complainant said they saw Wilson give child pornography to another person.
According to WKYT, troopers said Wilson had about 15 images of child pornography, which resulted in 15 counts of distribution of matter portraying sexual performance by a minor, and another 15 counts of possessing matter portraying sexual performance by a minor. Wilson was assigned a public defender, who entered a not guilty plea at Wilson's arraignment Wednesday.
In a statement, Clark County Public Schools said the district was working with law enforcement and the Kentucky Department of Education.
"The Clark County Public School System is shocked and dismayed over the recent arrest and allegations," the statement said. "The Clark County Public School System remains committed to the safety and security of its teachers and students."
Though the technology center is on a high school campus, it is run by the state's Department of Education. The department also released a statement saying it would cooperate with law enforcement, and that Wilson had been placed on leave, effective immediately.
Wilson is held in the Clark County Detention Center on $25,000 bail.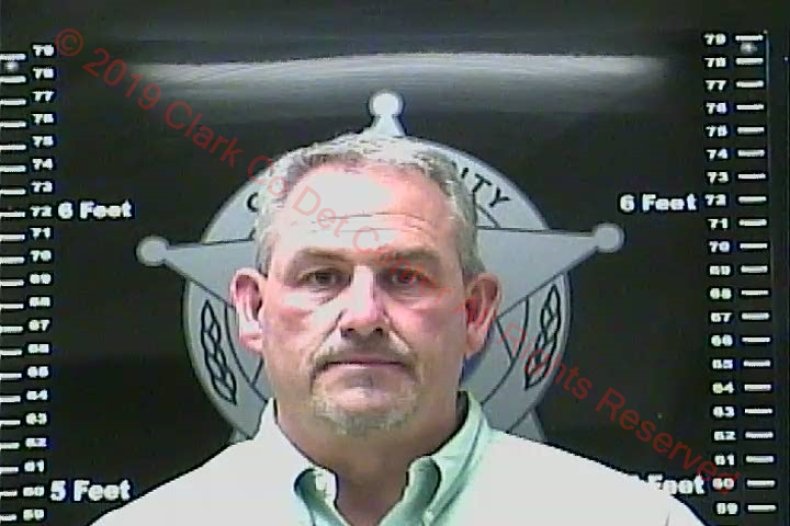 In 2009, when Wilson was the principal of Montgomery County High School, he came under fire for banning a number of books from the classroom for "homosexual content."
The controversy was over a number of contemporary young-adult books being taught next to classic works like Beowulf. Teacher Risha Mullins used books including Lessons From a Dead Girl by Jo Knowles, Twisted by Laurie Halse Anderson, Deadline by Chris Crutcher and Unwind by Neal Shusterman as optional selections for her students, according to a contemporary report by the blog, Kentucky School News and Commentary.
According to a now-deleted blog post by Mullins, archived in part by the blog The "C" Word, the parent of a child who chose to read Lessons From a Dead Girl emailed the school's principal, Wilson, as well as the superintendent, school board and Mullins, calling the book "soft pornography."
The Montgomery County High School administration, backed by the superintendent, banned the books from Mullins' classroom.
"After that email, my curriculum coach told me — in the principal's office, with him present — that she had to beg the superintendent not to shut down the Moo Moo Book Club, and that she quoted him when she said, 'one more problem with books and the club is gone.' I remember asking if he could do that. And I remember her laughing," Mullins wrote at the time.
In the post, Mullins wrote that she later received a letter that every book in her classroom library and on her book club's reading list would be pulled and reviewed. She claims that no official challenge against any of the books had been filed, despite that being the school board's policy for suspending a book.
As word of Wilson's arrest spread, some of the authors of the banned books spoke out.
"Poisonous leaders use their power to protect their evil," Laurie Halse Anderson wrote on Twitter.
Jo Knowles, the author of Lessons From a Dead Girl, the book that started the controversy, shared her thoughts in a Facebook post.
"I was a very new author at the time all this happened and the press coverage was overwhelming. I was horrified by the accusations he and the superintendent made. And heartbroken for the brave teacher, Risha Allen Mullins who stood up for our books and faced so much unfair criticism," Knowles wrote.
"I am having a lot of feelings right now. As I said to some friends last night when I got the news, 'You can't make this shit up,'" she added.