Is Kentucky Republican Thomas Massie Making a Case for Secession?
Representative Thomas Massie (R-Ky.) took to Twitter to ponder the issue of secession on Thursday while recent polls indicate growing support for the U.S. breaking up along ideological lines.
A pair of polls released over the summer suggested that a majority of Republicans supported states seceding from the U.S. for political reasons. Massie broached the topic in a tweet using the Civil War example of West Virginia joining the Union by breaking away from Confederate Virginia. The Kentucky Republican recalled that one of his Massachusetts Institute of Technology (MIT) classmates had been unaware that West Virginia was a state.
"Has secession ever succeeded?" asked Massie. "One of my freshmen classmates at MIT (from Bronx Science, NYC) didn't know West Virginia was a state - he thought it was just a region of Virginia. Most people know it's a state, but few know it seceded from VA. It's a story that's not often told."
It is unclear why Massie used the example of West Virginia, his birth state, to illustrate the issue of secession. Two other states were formed by breaking away from other states in a similar manner but under different circumstances. Massie's home state of Kentucky was also part of Virginia before becoming a state in 1792, while Maine formed following separation from Massachusetts in 1820.
However, secession more commonly refers to states breaking away from the U.S. as a whole rather than separating from other states, a process sometimes referred to as partitioning. The only historical example of secession from the U.S. was ultimately a failure, given that the 11 states that broke away to form the Confederacy were decisively defeated by the Union at the conclusion of the Civil War in 1865.
No other states have successfully broken away from the federal government, although Texas broke away from Mexico in 1836 as the Republic of Texas before being admitted as a U.S. state in 1845.
Many failed proposals for states or cities to secede from the U.S. or to partition existing states have been put forward over the years. Polling indicates that the proposals have become increasingly popular as U.S. politics have become more polarized.
A recent poll from the University of Virginia's Center for Politics, based on responses from July and August, indicated that 52 percent of those who voted for former President Donald Trump in 2020 would support "red states seceding from the union to form their own separate country," while 41 percent of those who voted for President Joe Biden said that blue states should break away to form a different country.
A June poll from YouGov and Bright Line Watch indicated that support for secession among Southern Republicans became particularly enthusiastic after Trump left office, moving from 50 percent who supported a new Southern breakaway country in January to 66 percent who supported the quasi-Confederacy in June.
Newsweek reached out to Massie's office for comment.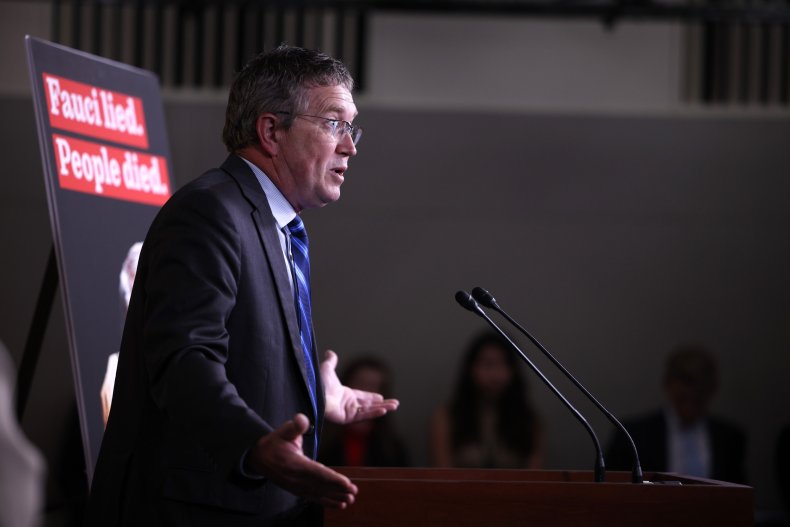 Correction 12/17/21: This article was updated to correct the spelling of Thomas Massie.