Kentucky School Shooting Victim Bailey Holt Called Her Mother in Moments Before Death Amid 'Chaos'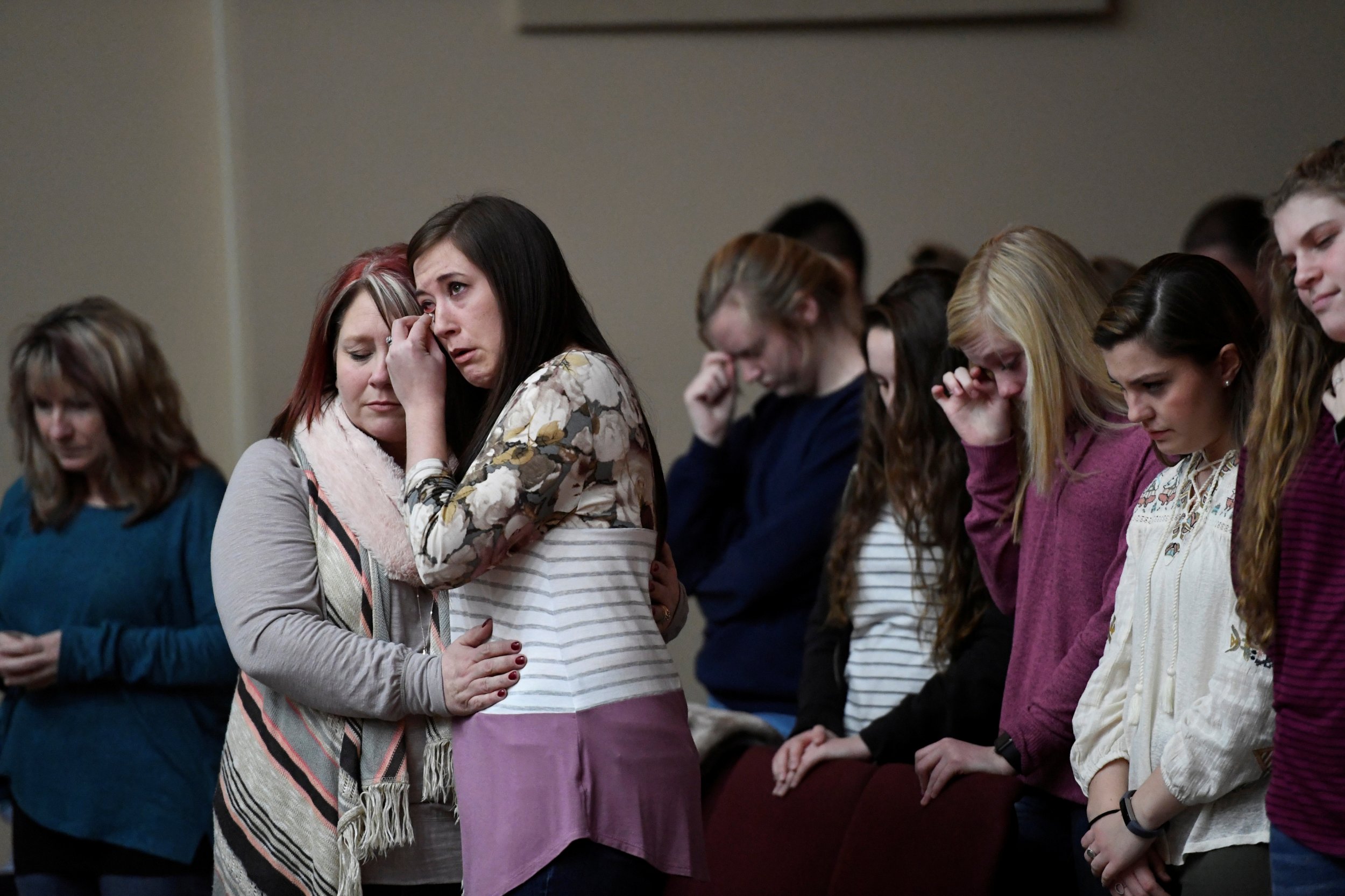 The 15-year-old girl killed in the Kentucky school shooting called her mother in the moments before her death, unable to speak as the attack unfolded.
Related: Doctor who treated students says politicians will do nothing to stop next attack
"She called me, and all I could hear was voices, chaos in the background. She couldn't say anything, and I tried to call her name over and over and over, and she never responded," said Secret Holt, her mother. "We rushed to the high school, and they wouldn't let us get through."
Bailey Holt, 15, was killed at Marshall County High School when a fellow 15-year-old student, armed with a handgun, opened fire. Another teenage student, Preston Cope, died at the hospital from injuries suffered from the shooting. There were 18 other people injured in the attack, which became the 11th school-related shooting in the first 25 days of 2018.
The gunman—who was taken into custody at the scene—remains unnamed and his motive is unknown. He was charged with two counts of murder and 12 counts of attempted first-degree murder.
Holt told the local ABC news affiliate WKRN that she does not know whether she will attend the shooter's trial.
"I don't know if I can go to court and see him. I want him to pay for everything he's done," Holt said. "I also want to pray for him, too, because I know he's probably having a hard time, too, but he took our baby. He still took my baby from me."
On Wednesday, White House press secretary Sarah Huckabee Sanders addressed the school shooting, telling reporters that students fearing for their lives while trying to get an education is "unacceptable." Sanders said law enforcement agencies have been instructed by President Donald Trump to "crack down on crime and to do everything they can to prevent these kinds of things."
Around the same time, Trump posted a response to the Kentucky shooting on Twitter after remaining silent about it for more than 24 hours.
"My thoughts and prayers are with Bailey Holt, Preston Cope, their families, and all of the wounded victims who are in recovery. We are with you!" the president said.