Kentucky Sheriff Accused of Raiding Drug Drop Box for His Own Personal Use Is Re-elected
A Kentucky sheriff accused of stealing drugs from a drop box for his own personal use won re-election by a landslide despite the charges pending against him and a public letter from his deputies stating that he has an addiction.
Dewayne Redmon is once again Graves County sheriff after securing 47.2 percent of the vote in the election held on Tuesday. He faced off against six write-in candidates, with second place Jason Clark picking up 26.2 percent and third place Davant Ramage on 18.2 percent.
Redmon was indicted by a grand jury in August on two counts, reported WKMS. One count was of first degree possession of a controlled substance, a felony, and the second of official misconduct, a misdemeanour.
In September, he pleaded not guilty to the charges and is due back in court Wednesday—the day after his re-election.
Newsweek subscription offers >
The sheriff is accused of taking hydrocodone from a drug drop box for his own use instead of destroying the prescription medication as he was supposed to do. Hydrocodone is an opioid derived from codeine.
"I appreciate the confidence that the voters have once again put in me," Redmon said after his election, reported The Mayfield Messenger. On the issue of his indictment, Redmon said: "We'll just wait until the court system plays out to see how it goes any further."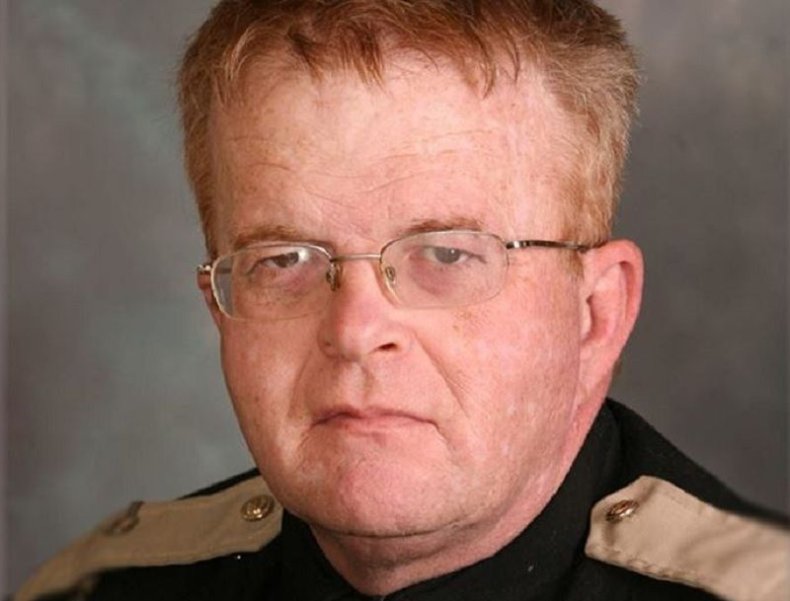 A letter co-signed by a number of deputies in the Graves County Sheriff's Office was sent out to the media in October accusing Redmon of having an addiction and pledging to support him and his family in overcoming it.
Newsweek subscription offers >
It said Captain Jeremy Prince spotted Redmon with a pill bottle that had "pain" written across the top of it after the sheriff had taken control of responsibility for the drug drop boxes.
Empty pill bottles with other people's names on them were allegedly discovered in Redmon's vehicle and the matter reported to Kentucky State Police, which opened an investigation.
"Sheriff Redmon admitted to stealing pain medication from the Sheriff's Office drug drop box numerous times," the letter states, according to a copy published by WPSD. "Sheriff Redmon was also offered treatment for his drug addiction, but he stated that he did not need any help because he did not have a problem.
"Once a Sheriff, Deputy Sheriff, Police Officer, State Trooper or other law enforcement officer has violated their code of ethics and their oath, their ability to do their job has been compromised… Once a person commits crimes, no matter the reason, they can no longer be respected and trusted in a law enforcement role."
In October, Redmon's attorney Bryan Wilson responded to the letter, accusing the sheriff's department of a "blatant attempt to try Sheriff Redmon through the media and to influence the court of public opinion."
Wilson told WPSD: "The fact that Election Day is drawing near should not be lost on anyone. Make no mistake, this letter was posted for political gain without consideration to the ramifications its contents would have on the pending criminal case."
Kentucky Sheriff Accused of Raiding Drug Drop Box for His Own Personal Use Is Re-elected | U.S.