Kentucky Special Ed Teacher Shows Up Drunk to Work, Is Only Latest in Line of Recent Teacher Outbursts
Kentucky special education teacher Matthew Hubbard was arrested in the parking lot of Evarts Elementary School, where he works, for alcohol intoxication in a public place, according to WTVQ.
Harlan County deputies report that they arrived on the scene to find Hubbard in the school's parking lot. He was reportedly slurring his words and smelled of alcohol, and refused a sobriety test when it was offered.
Hubbard, who's been working at Evarts for two months, has been suspended pending the outcome of the case.
This is the second case of a teacher behaving badly to come to light in a single week, and the fourth during the school semester.
On Saturday, a Gallup, New Mexico high school football coach was arrested after being caught on cellphone camera lifting money from the wallet of one of his students on Thursday, according to WKRN.
Miyamura High School football coach John D. Roanhaus was arrested after a review of footage which shows Roanhaus going into the school's locker room, opening a locker and taking two $20 bills from a student's wallet, stuffing them in one of his socks.
The footage was submitted to the police by a student's mother, according to what Officer Nathaniel Renteria wrote in the arrest warrant. The mother informed authorities that this wasn't the first time that players had experienced locker room theft, which was why the student set up a camera in his locker.
Police say he was hoping "to catch the perpetrator stealing money from the students."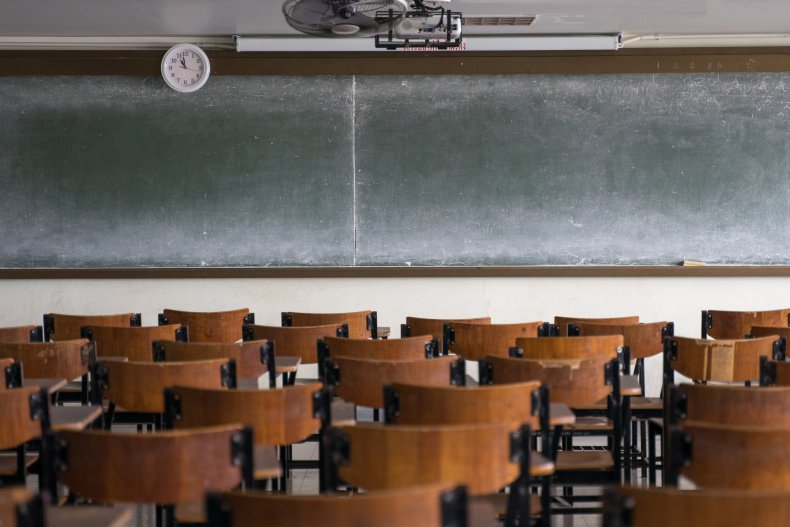 Gallup-McKinley County Schools Superintendent Mike Hyatt informed the Gallup Independent that Roanhaus has been fired. Roanhaus has been head coach of the Miyamura High football team since 2018.
Roanhaus was charged with larceny and non-residential burglary and ordered held on $2,000 bail.
Roanhaus is the son of New Mexico Hall of Fame coach Eric Roanhaus, who retired in 2016 as head football coach at Clovis High School after recording 343 wins, the most in state history.
On September 25, a teacher from Westchester County, New York—previously terminated for holding a mock slave auction during her fifth grade social studies class—was put on suspension by her new school, Cecil H. Parker Elementary School in Mount Vernon, which claimed ignorance of the teacher's previous position.
On September 18, an English teacher in Fort Worth, Texas, was placed on administrative leave with pay and eventually had her employment terminated after being caught on Twitter tweeting requests to Donald Trump to have so-called "illegal" students removed.
The screencapped tweets read: "Mr. President, Fort Worth Independent School District is loaded with illegal students from Mexico...Anything you can do to remove the illegals from Fort Worth would be greatly appreciated", among other statements. Clark claimed that she thought the tweets were private and that only the President could read them.
Clark "intends to request a hearing for the purpose of contesting the proposed action against her contract," her attorney Brandon Brim told The Washington Post.