Kentucky Teacher Offered $10,000 to Have His Mother Murdered, Police Say
A teacher in Kentucky has been arrested accused of trying to hire someone to kill his own mother.
Billy Reynolds, a school bus driver and teacher, was detained on Thursday after an investigation by Kentucky State Police and the FBI.
The 41-year-old allegedly offered $10,000 to the unidentified person to kill his mother and paid the individual a retainer fee in the lead up to his arrest.
Officers became aware of the alleged murder plot on January 15 and made the arrest this week.
WSAZ news said Reynolds lived next door to his mother along Route 986 in the city of Olive Hill, in the north east of the state.
He was arrested on a charge of solicitation of murder, a Class B felony which carries a potential 20-year prison sentence. He was taken to the Carter County Detention Center in the city of Grayson.
Family members told WSAZ news they were shocked at the arrest and were unclear as to why Reynolds would want to harm his own mother. The suspect's uncle described the defendant as a hard worker and said he had not been in trouble before now.
Detectives have not given a motive for the alleged crime.
Kentucky State Police and court records cited by the Lexington Herald-Leader claimed Reynolds had been involved in a previous legal dispute with his mother over deeds to a property she owned.
The report said Reynolds had been sued by his mother last November in a disagreement over deeds. The paper alleged the dispute centred on claims from Reynolds' mother that he had instigated a deed that would have left her home to him, while she would be allowed to continue living there.
Newsweek contacted the Kentucky State Police for comment.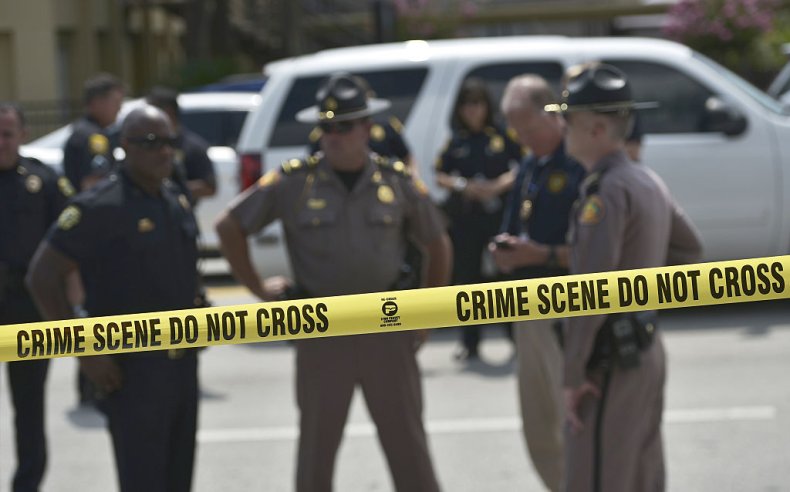 In a February 2020 case mirroring Reynolds' alleged crime, an aspiring rapper was sentenced to 99 years in prison after paying to have his mother killed.
Qaw'mane Wilson was aged 23 when he ordered a hitman to kill Yolanda Holmes in 2012. He was convicted and sentenced in Chicago last year along with hitman Eugene Spencer, who received a 100-year prison term. A getaway driver, Loriana Johnson, was previously sentenced to 14 years for her role.
Wilson, who performed under the name Young QC, emptied his mother's bank accounts after her death, the court heard.
"Whatever he wanted, his mother gave to him," Stanley Sacks, a Cook County judge, said. "A car. A job. One could say he was spoiled. She gave Qaw'mane life, and it was his choice to take it away from her. The word is 'matricide,' meaning murder of one's own mother."