Kentucky's Andy Beshear Raises Over $1M in 3 Months for Tough 2023 Reelection Bid
Kentucky Governor Andy Beshear raised $1.3 million in funds for his 2023 reelection campaign in the last three months of 2021, his campaign announced Monday. The Democratic governor's rapid fundraising pace comes as he is gearing up for a gubernatorial race in a Republican-packed state where many are likely looking to place a GOP leader back in office.
The son of a former Kentucky governor, Beshear was elected in 2019 after serving as the state's attorney general since 2015, according to his campaign website. He announced in October that he would be seeking reelection.
The over $1 million in funds he has already raised is the strongest initial fundraising figure for an incumbent governor of Kentucky, according to his campaign. Beshear said that the financial support has come from all across the state and was not limited to one party
"The support we're seeing from folks everywhere shows that investing in health care and education, creating good-paying jobs in every community and leading with our shared Kentucky values—honesty, decency and transparency—matters to our people," he said.
Mike Harmon, the Kentucky auditor of public accounts, also joined the governor's race as a Republican candidate in July. When asked why he was seeking the office, Harmon noted his experience as auditor and 13 years in the Kentucky General Assembly, the Courier Journal reported.
He also decried Beshear's policies amid the COVID-19 pandemic
"I just feel like over the last year-and-a-half, the people of Kentucky really have had their liberties and their livelihoods suspended and stolen," Harmon said. "And really, the policies that have been made to try to make those individuals whole really have fallen quite short."
Harmon told the Journal that if he had been governor instead of Beshear at the time, he "would probably be a lot more like some of the Republican governors, in that we would get people back to work, get people back into their businesses a lot sooner."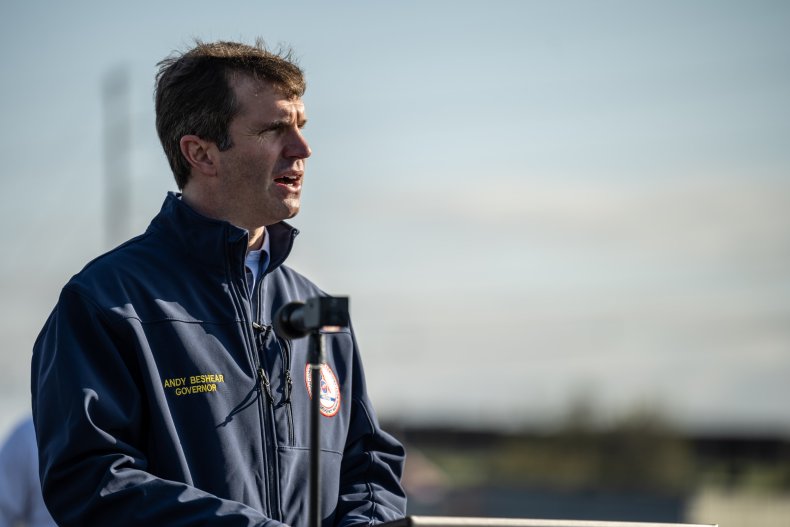 Beshear has been in crisis management for most of his term. The COVID-19 pandemic hit about three months after he took office. Last month, tornadoes devastated parts of western Kentucky, putting the governor front and center as he led the state's response and hosted a visit from President Joe Biden, a fellow Democrat.
The governor has feuded with the GOP-dominated legislature over pandemic, education and budget policies. Beshear also has presided over record-setting job creation and business investments.
He landed the state's single largest-ever economic development project when Ford announced last year it will build twin battery plants in Glendale, Kentucky, in a joint venture with its battery partner.
The Associated Press contributed to this report.