Deadly U.S. Embassy Bombing in Kenya Was 'Avoidable,' According to Scorching New Memoir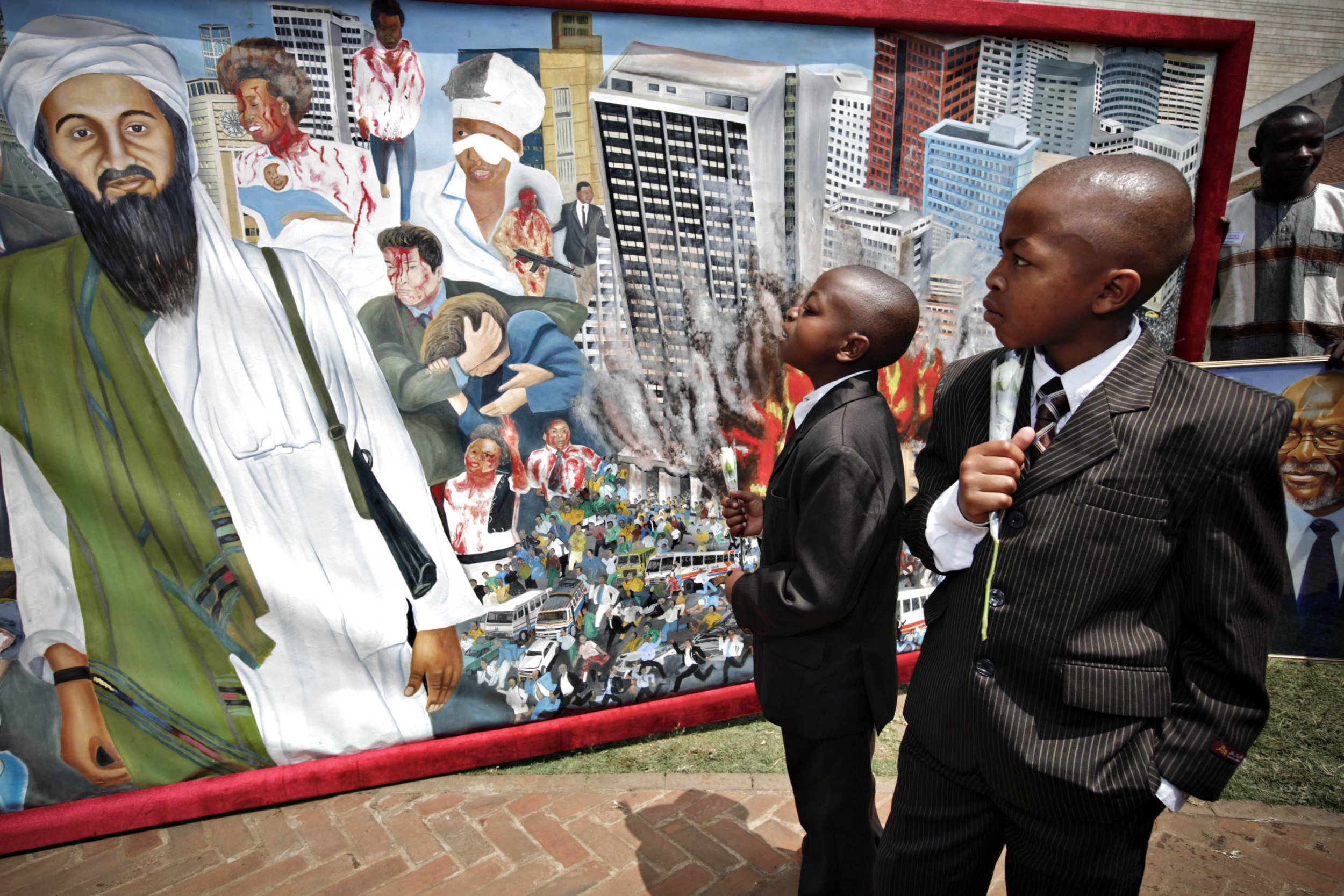 Another terrible date has arrived for Prudence Bushnell. She was the American ambassador to Kenya on August 7, 1998, when a huge bomb exploded in front of the U.S. Embassy in Nairobi. "Every year in mid-July," she says, an "internal clock" goes off in her gut as the anniversary approaches. "On the 7th and 8th, I feel really horrible, and then it goes away." Until the next mid-July.
Forty-four American embassy employees were killed and 21 seriously wounded by the truck bomb that exploded at the gate. The heaviest toll fell on ordinary Kenyans. About 200 were killed and 4,000 injured by the huge blast in the vicinity of the embassy. Down the East African coast, another bomb went off nearly simultaneously at the U.S. Embassy in Tanzania, killing 11 and wounding 85. They were the opening blasts in Osama bin Laden's war against America.
Those blasts could have been minimized, if not entirely prevented, she argues in a memoir she has just finished and shared exclusively with Newsweek. "It's one of the many forgotten conflicts," says Bushnell, now 70, of the Africa attacks, "but I've come to peace with it."
Not really, judging by her melancholy remarks to Newsweek and the contents of her forthcoming memoir, Terrorism, Betrayal, and Resilience: My Story of the 1998 U.S. Embassy Bombings. The memoir's demure title masks the intense life-and-death struggles she was deeply enmeshed in as the deputy assistant secretary of state for sub-Saharan Africa while the 1994 Rwanda genocide unfolded, and then as envoy to Kenya in the Bill Clinton administration.
The Rwanda episode, dramatized in Sometimes in April, a 2005 docudrama featuring Debra Winger as Bushnell, portrays her desperate, failed attempt to persuade Clinton administration officials to intervene in the Hutu rampage, which ended up killing more than 800,000 people, mostly from the Tutsi minority, in less than 100 days.
Related: How a CIA drone strike nearly killed the head of Al-Qaeda
But it is Nairobi that remains her throbbing wound. Her memoir opens with the bombing, an incident she convincingly argues could have been mitigated. In a foretaste of the controversy that would erupt years later over the murder of the American ambassador in Benghazi, Libya, Bushnell recounts how she had warned her superiors again and again that the embassy, which fronted a Nairobi street, was an easy target. Only later would she learn that the FBI, CIA and National Security Agency had a bead on bin Laden's plans to launch devastating attacks from Sudan (and later Afghanistan, after he was forced out).
"The information was highly compartmentalized, on a 'need to know' basis, and clearly Washington did not think the U.S. ambassador needed to know," Bushnell writes in her book. "So, while I was aware of the Al-Qaeda presence and various U.S. teams coming and going, I did not know, nor was I told, what they were learning."
But she did know the embassy needed shoring up. In early 1998, she recalls, "a delegation of counter-terrorist types visited" the structure. "I met with them in the secure conference room, and when they ended with the pro-forma 'Is there anything we can do for you?' I angrily declared they could answer the god-damn mail."
She added, "The cursing was intentional because I wanted them to see how frustrated and annoyed I was."
It didn't help. When the massive truck bomb exploded at the embassy gate, Bushnell was knocked flat, her face and hands sliced by flying glass. "I was pretty sure I was going to die," she recalled years later. Dead and wounded littered the embassy floors and courtyard. Dazed officials wandered the corridors.
Long afterward, she recounts in her book, a diplomatic security official told her, "We knew something like Nairobi was going to happen, we just didn't know where."
"There is a sense of betrayal," she says today. "Not [about] strategic mistakes, intelligence mistakes, the tactical mistakes, but that we were so undervalued." The September 11 attacks on the World Trade Center and Pentagon could have been prevented, she argues, had U.S. counterterrorism agencies heeded the lessons of Kenya and Tanzania about sharing intelligence. "It's not that they were incapable," she says. "They were uninterested."
Bushnell's shock, grief and anger were compounded by Washington's inept and then seemingly callous handling of the thousands of grieving Kenyans.
Wounded U.S. Embassy employees, meanwhile, struggled for years to get financial and long-term disability assistance, she recounts. The State Department referred them to the Department of Labor for workers' compensation. Eventually, families of many of the victims joined lawsuits demanding compensation for the loss of their loved ones.
"The family members of Americans who died," Bushnell says, "felt so badly treated by State they began to demand compensation. It was not a question of money but how [they] had been treated."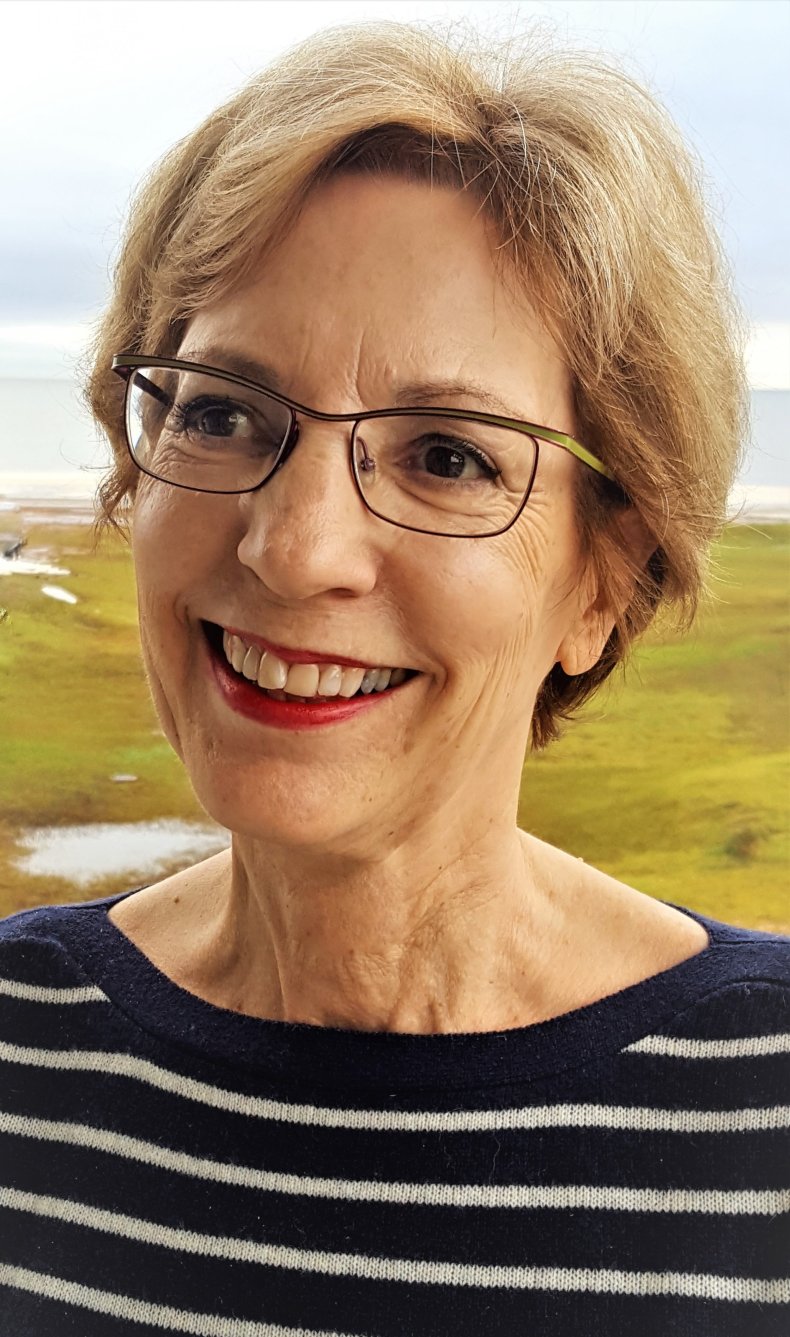 Nearly two decades passed before compensation arrived, from a fund established by Congress (and seeded by penalties paid by a Paris-based bank that violated Iran sanctions) to aid victims of state-sponsored terrorism. Checks started arriving last spring. Foreign service officers like Bushnell received nothing.
"It was not a class-action suit—I was never asked to be part of the suit," Bushnell says. Other U.S. foreign service employees, like her secretary, she says, were also not a party to the cases.
"State's attitude was that they live in danger and don't deserve to be compensated," says an investigator for some of the families, speaking on condition of anonymity to discuss the still sensitive issue. "I was kind of shocked at that."
"There was a concern about precedent," Bushnell says. Would she have joined the suit if asked? "Probably not," Bushnell tells Newsweek. "People would ask what kind of leader I am if the ambassador accepted compensation when thousands were left to their own devices."
Congress eventually authorized a $42 million payment to Kenya for needs related to bombing, "but it quickly ran out," Bushnell says. When President Barack Obama visited Nairobi in July 2015 to lay a wreath at a memorial for the victims of the attack, hundreds of Kenyans turned out to appeal for more assistance. Instead, the U.S. has dramatically expanded its counterterrorism assistance and operations in Nairobi, which the government welcomed, but has been deeply unpopular among Kenyans.
In 1999, Bushnell moved on to become ambassador to Guatemala, another site of genocide where the healing is incomplete, this one carried out in the 1980s by the U.S.-backed military government against indigenous tribes. Such assignments seemed her fate in a career that, at age 52, appeared far from over. But her internal complaints about Kenya, conditions in Guatemala and other diplomatic issues eventually cost her job, she writes in her memoir. "I stood up to people. That got me fired."
Today, she and her husband, Richard Buckley, a lawyer and playwright, live in an apartment overlooking the Marine Corps War Memorial in Arlington, Virginia, where an iconic bronze statue depicts Marines famously planting a flag atop Iwo Jima's Mount Suribachi during World War II.
The tableau conjures up a bittersweet moment for Bushnell: the moment two months after the bombing when she presided over a solemn ceremony opening a temporary embassy outside Nairobi. The Marine guards were there, in their dress blues, to raise the Stars and Stripes.
"We planted the flag," she says wistfully, "on the Athi Plain." But the endless ache of the "preventable" Nairobi bombing will never pass.
"That's the tragedy," she adds, "that I may never come to grip with."
Update: This piece has been updated with the new name of Ambassador Bushnell's forthcoming memoir.