Kenyan President Warns Doctors 'Will be Replaced' Over Strike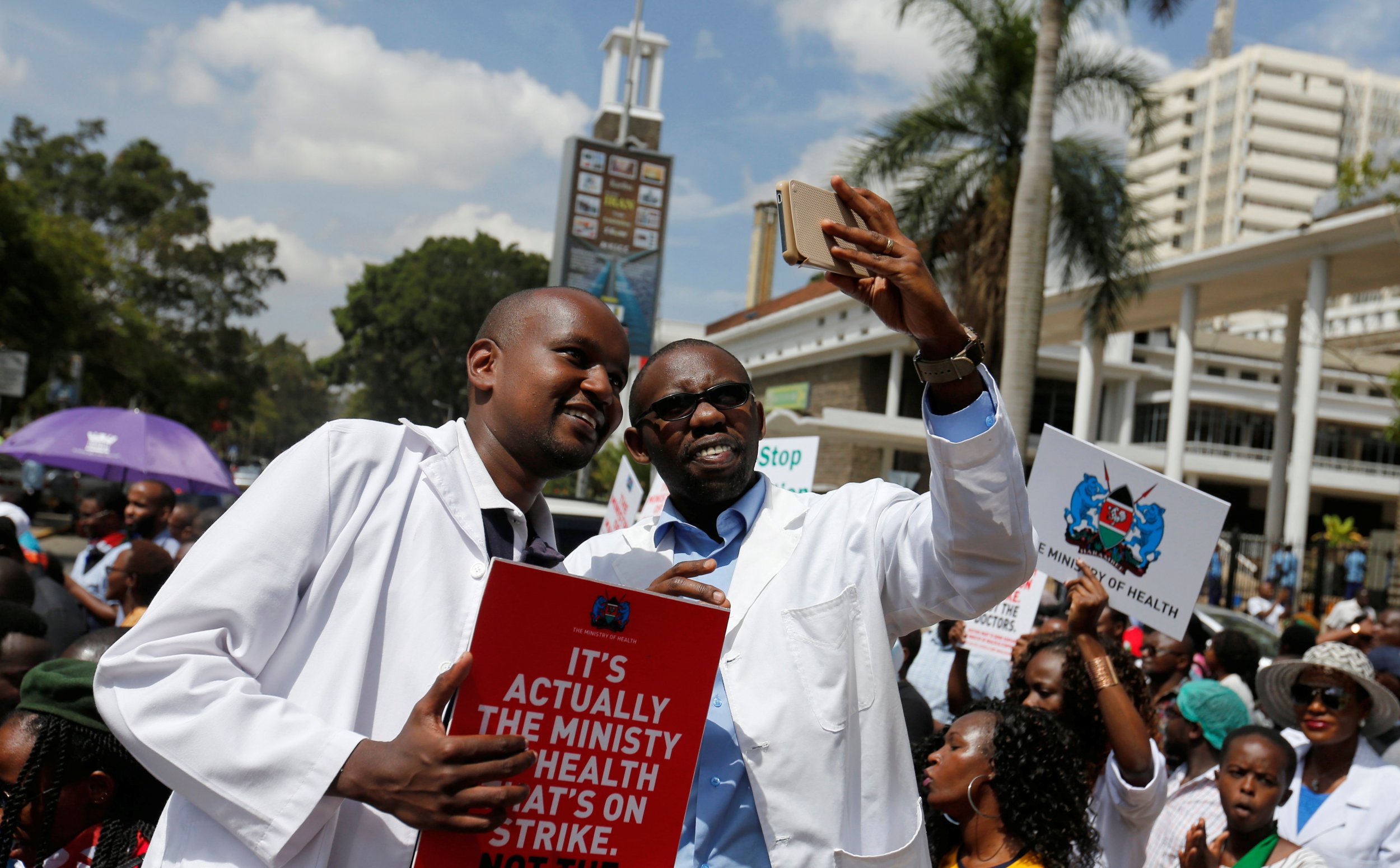 Kenyan President Uhuru Kenyatta has threatened striking doctors in the East African country that they will lose their jobs if they do not return to work.
Medical workers at public hospitals in the East African country began striking in December 2016 in protest at the government's failure to implement a deal signed in 2013 that would increase doctors' pay and review working conditions.
"If you don't go back to work, you will go home and we will employ other doctors. Go back to work as we discuss your salary increment. If you continue striking, it will be unacceptable," said Kenyatta Wednesday, according to Kenya's Standard Digital news site.
The Kenyatta National Hospital has reportedly sacked 12 doctors who refused to return to work, according to Standard Digital.
The striking medical workers do not appear to be backing down over the threats. The national doctor's union responded to President Kenyatta's threat Wednesday. "While all doctors have been ready to resume duty, doing so under threats, intimidation & show of disrespect is tantamount to career suicide," the Kenya Medical Practitioners, Pharmacists and Dentists Union (KMPDU) tweeted.
Another union, the Kenya Medical Association, called Thursday for a final meeting between the two sides to finalize the doctors' return to work agreement.
But the head of the government's negotiation team, Peter Munya, ruled out further talks with doctors Thursday, saying that their plea for another round of negotiations was "ill-intentioned" and "in bad faith," according to Kenya's Daily Nation.
The collective bargaining agreement struck in 2013 pledged a 300 percent pay increase for doctors, as well as hiring more staff and increasing research funds, drugs and equipment available in public hospitals, IBTimes U.K. reported.
Currently, the lowest paid doctors in Kenya take home around $400 per month, while the best paid receive $5,000 monthly, Voice of America (VOA) reported. In the United States, general practitioners receive around $131,000 per year, or almost $11,000 per month.
A Kenyan court ruled in December 2016 that the strike was illegal, and a Kenyan judge sentenced strike leaders to one month imprisonment in January, but suspended the sentence to allow for negotiations. The judge resumed the sentence in February and seven doctors were jailed, Al Jazeera reported.
Kenyatta said in December 2016 that 20 people had died due to the strike, The Washington Post reported.