Kenya: Eight Politicians Detained Over Hate Speech Allegations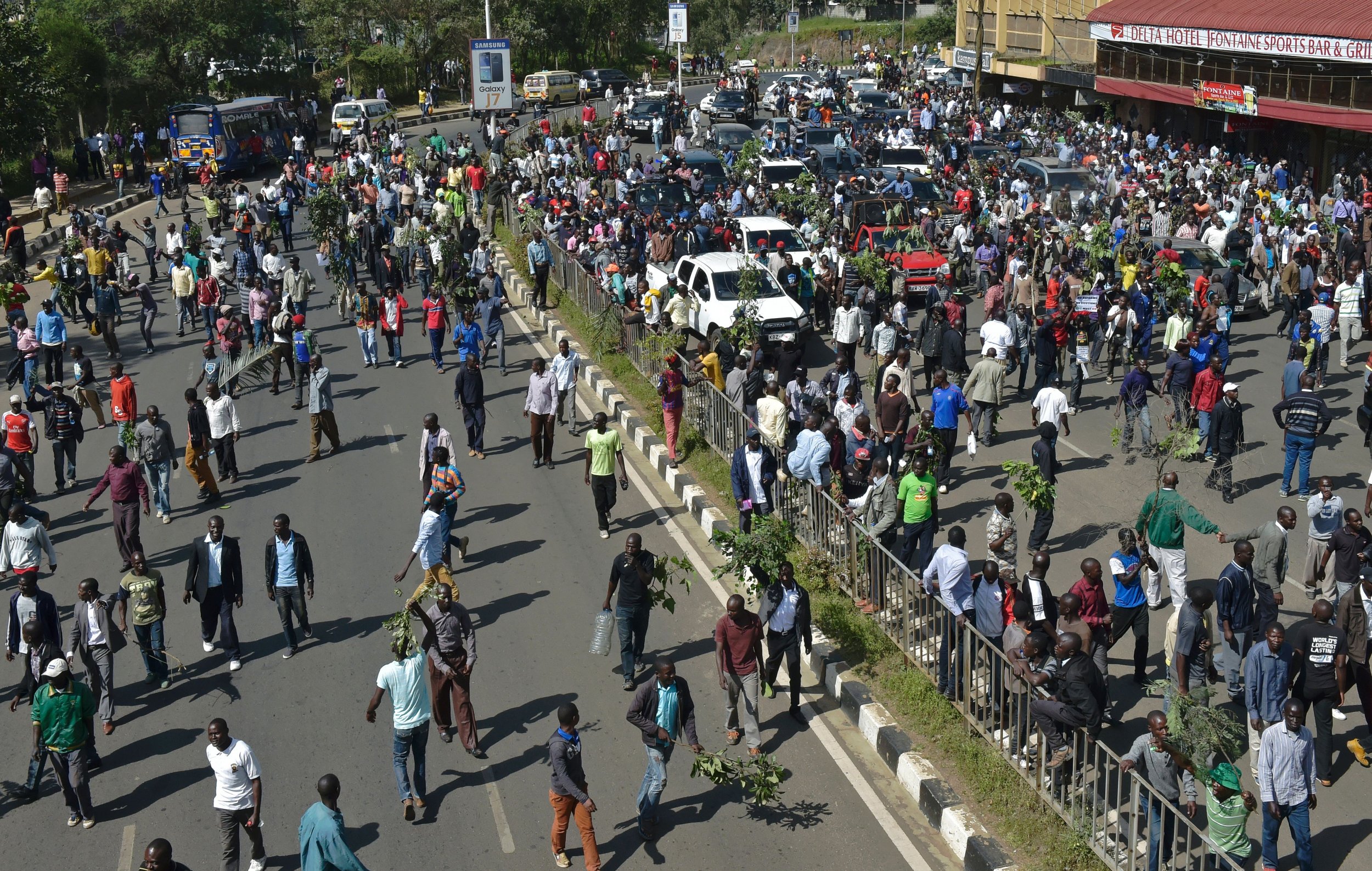 Kenyan authorities have detained eight politicians on allegations of hate speech as rhetoric between government and opposition supporters grows ahead of a general election in 2017.
The detainees include members of the governing Jubilee coalition and the opposition Coalition for Reforms and Democracy (CORD). On the government side, they included Moses Kuria, who allegedly called for the assassination of CORD leader Raila Odinga during a weekend rally (Kuria has said the statement was taken out of context). From the opposition, those detained included Junet Mohamed, who was arrested on Tuesday moments after leaving a live television interview in the Kenyan capital Nairobi.
Kenya's National Police Service said on Monday that it was investigating the eight politicians for making statements that are "said to be laced with ethnic hatred, vilification and border on incitement." The eight were taken to court on Tuesday, where Chief Magistrate Daniel Ogembo authorized their detention for four days before they are due to appear again on June 17, Reuters reported.
The arrests come on the back of a series of opposition protests against Kenya's electoral body, the Independent Electoral and Boundaries Commission (IEBC). CORD supporters have accused the IEBC of bias towards the government and called for it to be overhauled ahead of the election, due to take place in August 2017. The protests have turned violent in recent weeks, with at least five people being killed in clashes with police. The demonstrations have been temporarily halted while the opposition gives the government time to come up with a potential solution.
Following a disputed election in December 2007, Kenya was rocked by violence that proceeded partially along ethnic lines. Some 1,200 people were killed in the violence and hundreds of thousands displaced. The 2017 presidential election will pit incumbent Uhuru Kenyatta—a member of Kenya's majority ethnic group, the Kikuyu—against Odinga, an ethnic Luo, another major ethnic group in Kenya.