Why the U.S. Suspended $21 Million in Health Aid to Kenya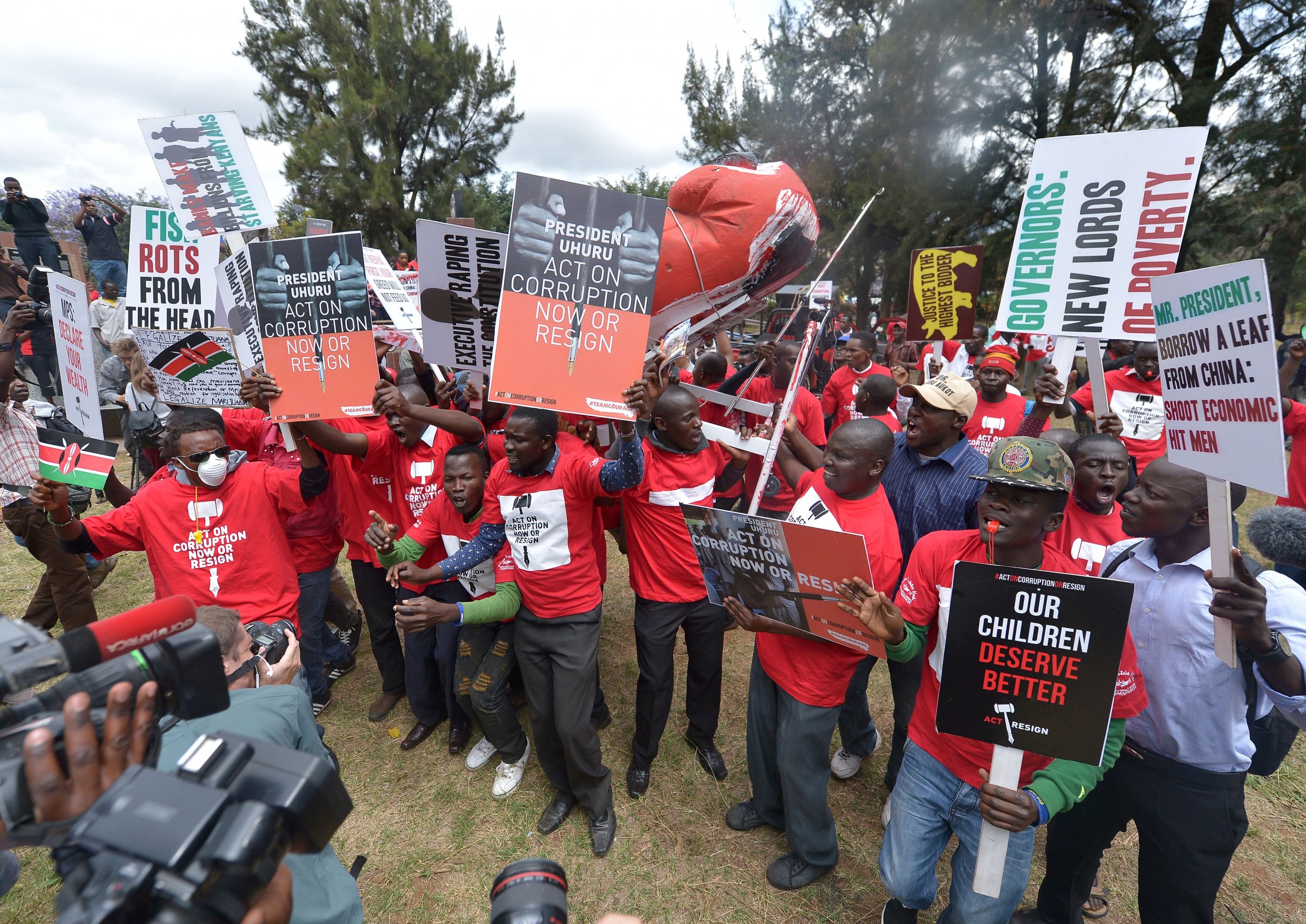 The U.S. Embassy in Kenya announced on Tuesday that it was suspending $21 million in aid that goes to the country's health ministry.
The Embassy said that figure was a fraction of total U.S. health aid to the east African country, which it said exceeds $650 million and goes towards critical health issues, including treatment for HIV/AIDS patients. But it was a warning to Kenya's government which has been criticized for failing to curb massive corruption that has allegedly hampered the country's health infrastructure.
The health ministry was caught in a scandal in 2016 in which almost $50 million set aside for free maternity care had been diverted, while doctors also went on strike across the country earlier in 2017, complaining that corruption prevented them from being paid.
The U.S. Embassy in Nairobi said it had taken the step "because of ongoing concern about reports of corruption and weak accounting procedures" at the Kenyan health ministry. It said funding would remain in place for "life-saving and essential health services," such as antiretroviral treatment. Around 1.5 million people in Kenya are living with HIV, according to UNAIDS.
The "weak accounting procedures" may be a nod to the so-called Afya House scandal, a reference to the building where the health ministry is housed in Nairobi. A leaked audit report claimed that in October 2016 more than 5 billion Kenyan shillings ($48.4 million) - over one-fifth of the health ministry's budget for 2015/16 - had been squandered or stolen, including double payment for goods and diversion of funds.
The funds were earmarked for free maternity care. Kenya's anti-corruption agency is investigating, but the head of the health ministry, Cabinet Secretary Dr. Cleopa Mailu, has not resigned. The ministry's Principal Secretary Nicholas Muraguri was transferred to another government ministry.
Kenyan doctors went on strike for 100 days from the end of 2016 until mid-March to protest the government's failure to improve pay and conditions for medical practitioners. Some doctors cited government corruption as a reason for patient deaths, saying hospitals were understaffed and didn't have the requisite equipment.
"The doctors were very emphatic that so much was being stolen from the health sector that it was deeply ironic that the government would then turn around and tell them that they couldn't pay them," says John Githongo, an anti-corruption campaigner in Kenya and head of Inuka Kenya, a grassroots social activist group.
Mailu, the Kenyan health secretary, said he expects the U.S. suspension of funds to be "temporary" and that the ministry was committed to "prudent financial management and accountability of resources," in a statement released on Tuesday. Mailu added that the ministry had been "addressing matters" raised by auditors and the country's anti-corruption agency.
The issue of corruption in healthcare has the potential to be a damaging one for President Uhuru Kenyatta, who is running for re-election in elections slated for August. His main rival, Raila Odinga, issued a statement accusing Kenyatta of shielding officials in the health ministry.
But according to Githongo, little is likely to change ahead of the election. Kenya is currently ranked 145 out of 176 countries in Transparency International's global corruption index, and the former head of the country's anti-corruption commission told Reuters in 2016 that the country lost a third of its budget—around $6 billion—to corruption each year.
"This is water off their back. You have a few platitudes and it will be business as usual," says Githongo. "There's nothing new here, no big surprise. In the U.S. they are surprised, [but] Kenyans are completely unsurprised. But in terms of behavior change, nothing's going to happen... Corruption finances politics in Kenya."