Kenya: $2 Million Jackpot Winner Shares Spending Plans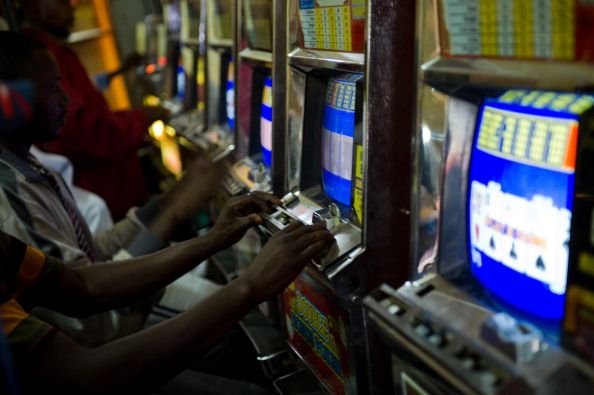 A Kenyan man has won a $2 million jackpot for correctly predicting the outcome of 17 football matches—one of the biggest wins in Kenya's sports betting history, according to reports.
"I think I am not going to bet again," 28-year-old Samuel Abisai said after the prize-giving ceremony held in Nairobi on Tuesday. The betting firm, SportPesa, had sent a limousine to pick him up from his home in the town of Thika, 27 miles, north-east of Nairobi, to attend the ceremony.
Abisai, who works for a Chinese company and speaks fluent Mandarin, is not sure whether he is going to quit his job, according to the BBC. He said he also plans to invest some of the money in real estate and buy a car.
He plans to give some of the money to others, including his local football team in the Kagamega region, in western Kenya.
Abisai told Kenyan website The Standard that he also wants to use the payout to fulfil one of his childhood dreams. "My brothers and I played football and my elder brother, who has been a football coach, has always wanted to start an academy of sorts. Now that we have the money there is no excuse for not starting one," he said.
Recounting how he found out about his winnings, Abisai told The Standard: "I watched the game with my friends and when I found out that I had predicted the 15th game correctly I asked my sister to pray for me, but it was not until I received a call from the SportPesa CEO that I knew just how big I had scored," he said.
He then received a call from Ronald Karauri, the CEO. of SportPesa.
"When Karauri called me in the middle of the night I was so happy. I was outside a petrol station jumping up and down. Some boda boda [motor-taxi] operators who were nearby stared at me, wondering what was wrong with me,"Abisai explained.
Kenya has the highest number of betting young people in sub-Saharan Africa, according to a survey by GeoPoll published in March. 76 percent of the 17-35 year-olds interviewed in Kenya said they had placed a bet. The study also found that Kenyans spend the most money when they gamble.