What's Behind the Violence in Kenya's Laikipia Region?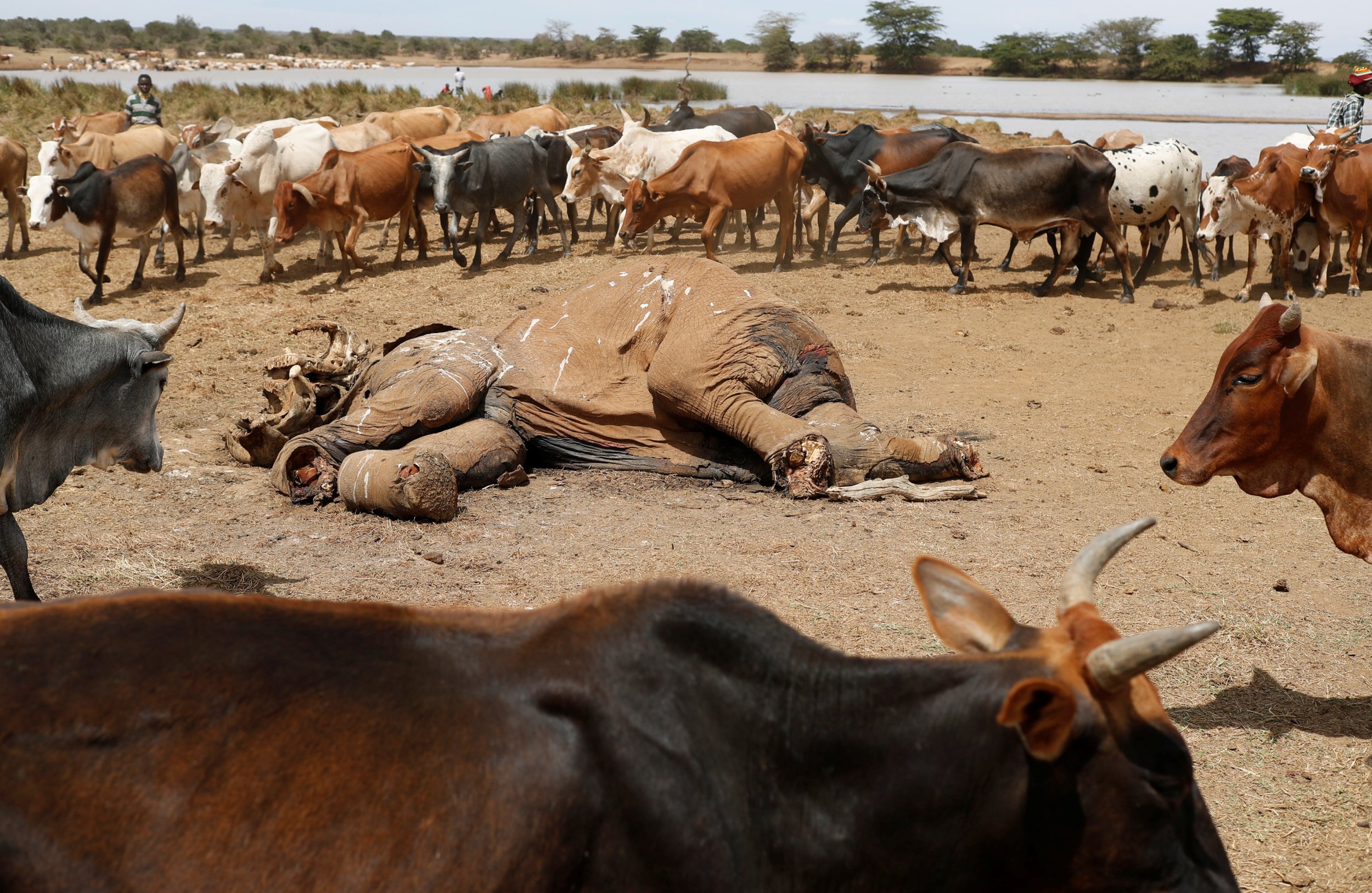 The shooting of Italian conservationist Kuki Gallmann has shone a spotlight on the violence in Kenya's drought-hit Laikipia region, where armed cattle herders have been invading private properties in search of grazing lands for their animals.
Gallmann was ambushed by suspected cattle herders and shot in the stomach at her conservation park, the Laikipia Nature Conservancy, on Sunday.
The 73-year-old, who wrote the bestselling book I Dreamed of Africa, had been on her way to inspect damage to her property at the time, as invaders had burned down a retreat there the previous day, Reuters reported.
After being airlifted to a hospital in Nairobi to undergo surgery, Gallmann is now in intensive care, according to the BBC.
Gallmann had previously expressed concern over her safety in a series of text messages she sent to journalist Jeffrey Gettleman, claiming she had spotted "militia openly carrying firearms" edging closer to her house.
In recent months, fighting over grazing lands in the Lakipia area has killed at least 14 people, including former British army officer Tristan Voorspuy, who was allegedly shot by herdsmen in March as he was checking three lodges that had been torched on his ranch.
Kenya Defence Forces deployed troops to Laikipia in March after bandits raided a retreat in the area and burned down the property, wounding several people.
Analysts and international observers have linked mounting violence in the area to the ongoing drought in East Africa, where at least 16 million people are on the brink of starvation as lack of rains for two consecutives reasons have depleted harvests and reduced grazing lands available for cattle.
Kenya declared the ongoing drought a national disaster in February, with 23 out of 47 counties affected by lack of rainfall.
Mark Faulkner, senior teaching fellow at the Department of Languages and Cultures of Africa at London's SOAS University, tells Newsweek: "On one side you have the expatriate community that do own quite vast tracts of land in Kenya, and on the other you have members of the nomadic community who see their cattle dying."
"And so there is this inevitable conflict which we are seeing now. They [cattle herders] are trying to find grazing legally or illegally for their cattle and land owned by white farmers is attractive," he continues.
Some international observers and local politicians also believe there is a political dimension to the violence in the country, which is preparing to hold general elections in August.
Sarah Korere, a member of parliament for Laikipia North, told Reuters in March that the politicians seeking votes from particular ethnic blocs were stoking violent land invasions.
Some politicians have been accused of using racially charged language and inciting native Kenyans to enter private property illegally.
Earlier this year, Matthew Lempurkel, the MP for Laikipia North, told his supporters he was waging a war "against the whites," according to The Times .
"In my constituency there are a million hectares owned by 36 settlers. It's very clear, it is white and black, and there's historical injustices,"Lempurkel said. He was later arrested and charged with incitement.
"With elections coming up in August, some more unscrupulous individuals would tend to take advantage to promote themselves as champions of the community, taking on these white landowners," Faulkner says.
In a statement released following Gallmann's shooting, President Uhuru Kenyatta vowed "strong deterrent action" against politicians who encourage "invasions of privately-owned property or attacks on individuals."
"The President's call is on all Kenyans to abhor violence and to warn that any individuals who resort to violence to resolve challenges related to party primaries will be dealt within in terms go the law," read the statement.
Faulkner believes that both cattle herders and landowners can also stop the attacks.
"In order to foster better relationships and tackle some of the violence, European farmers could open up their lands for their nomadic neighbors," he explains.
"Although herders want to keep all the cattle alive because that's their wealth, it has been suggested in the past that, in case of a drought, they could kill some of the weaker animals, so the stronger ones have a better chance of surviving."