Kenya Must Abandon Examinations of Homosexuals: HRW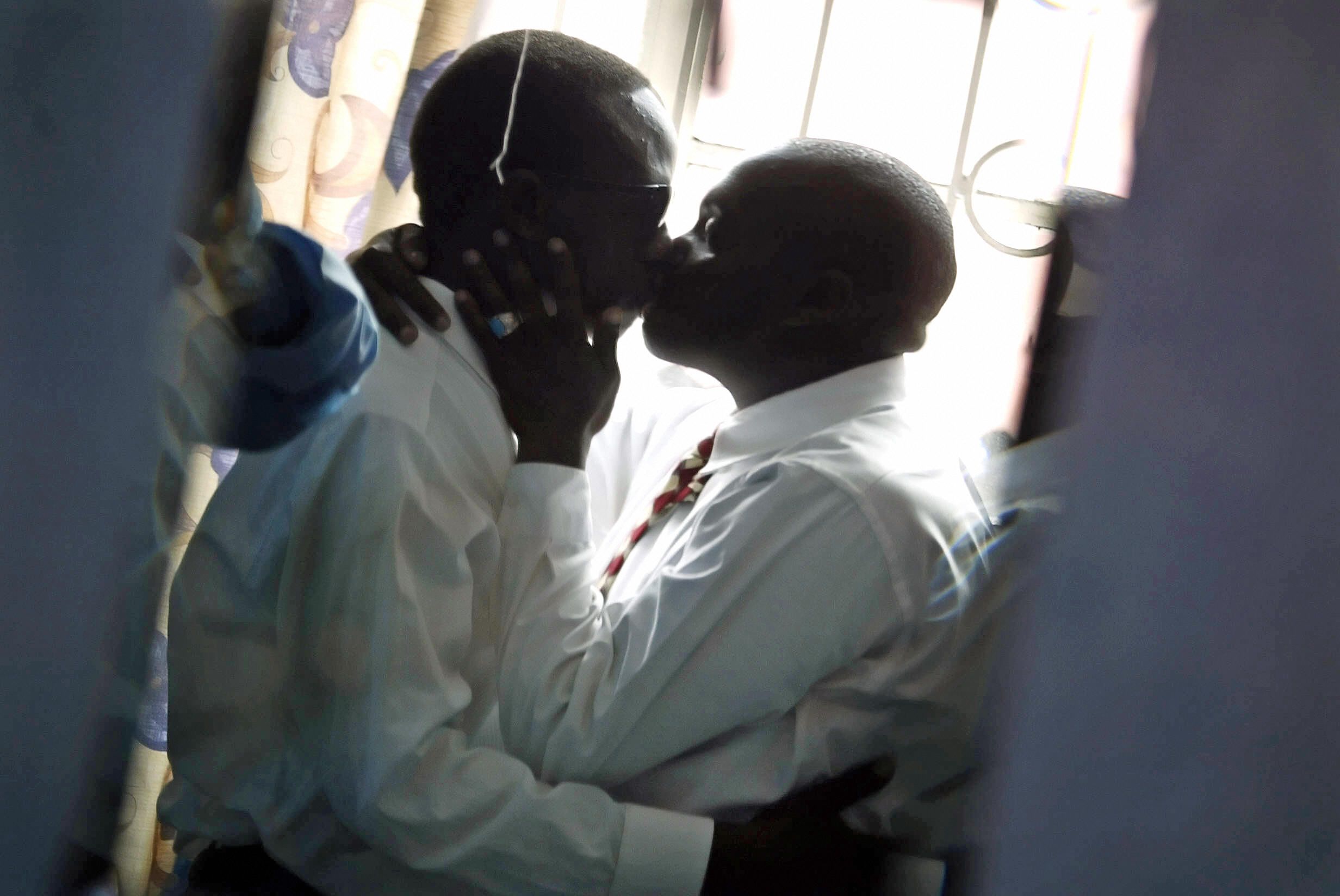 Kenya must end the intrusive practice of anal examinations on men and transgender women believed to be homosexuals, according to Human Rights Watch (HRW).
In a landmark hearing, two men brought a case to the High Court in Kenya's port city of Mombasa on Wednesday, calling for anal examinations on alleged homosexuals to be declared unconstitutional.
The men allege that Kenyan security forces forced them to undergo the examinations at a Mombasa hospital in February 2015 to determine whether they had had gay sex, Reuters reported. The men, who have not been named publicly, want the court to declare the tests unconstitutional. The court has given government lawyers one week to respond, the BBC reported.
The use of forced anal examinations—which can either involve visual or intrusive tests by medical personnel—have been documented in eight countries since 2010 by HRW, four of which are in sub-Saharan Africa. The practise has been condemned by medical groups including the Independent Forensic Expert Group (IFEG), which specializes in forensic medicine that examines alleged practices of torture.
"Anal examinations to 'detect homosexuality' have no scientific value, are unethical, and constitute cruel, inhuman and degrading treatment and possibly torture," said Dr. Vincent Iacopino, medical director of Physicians for Human Rights and a member of the IFEG, in a statement published on Tuesday.
Neela Ghoshal, a senior researcher in HRW's LGBT division, tells Newsweek from Nairobi that a ruling in favor of the men would "reinforce that constitutional rights apply to everyone," regardless of sexual orientation and gender.
Ghoshal also says that the case could have regional ramifications—she cites countries such as Egypt, Tunisia, Uganda and Cameroon, where the practice has also been recorded, but where no legal challenges have been brought. "If there's a successful outcome [in Kenya], it's something that could be picked up and used by activists elsewhere who want to challenge the practise," says Ghoshal.
Homosexual acts are outlawed in Kenya and can be punished with up to 14 years in prison, though prosecutions are rarely brought. But homosexuality is still viewed with disdain in the country as in many other African nations; Deputy President William Ruto said at a church service in May 2015 that Kenya had "no room for gays and those others," according to Reuters.
A gay rights activist in Kenya filed a petition in April to have homosexual activity decriminalized, which is due to be heard in October. Ghoshal says that a positive outcome in the present case could "push us further towards a point at which same sex conduct can eventually be decriminalized in Kenya on a rights-based analysis."