Kenya: Police to Investigate MP Accused of Calling for 'Assassination' of Opposition Chief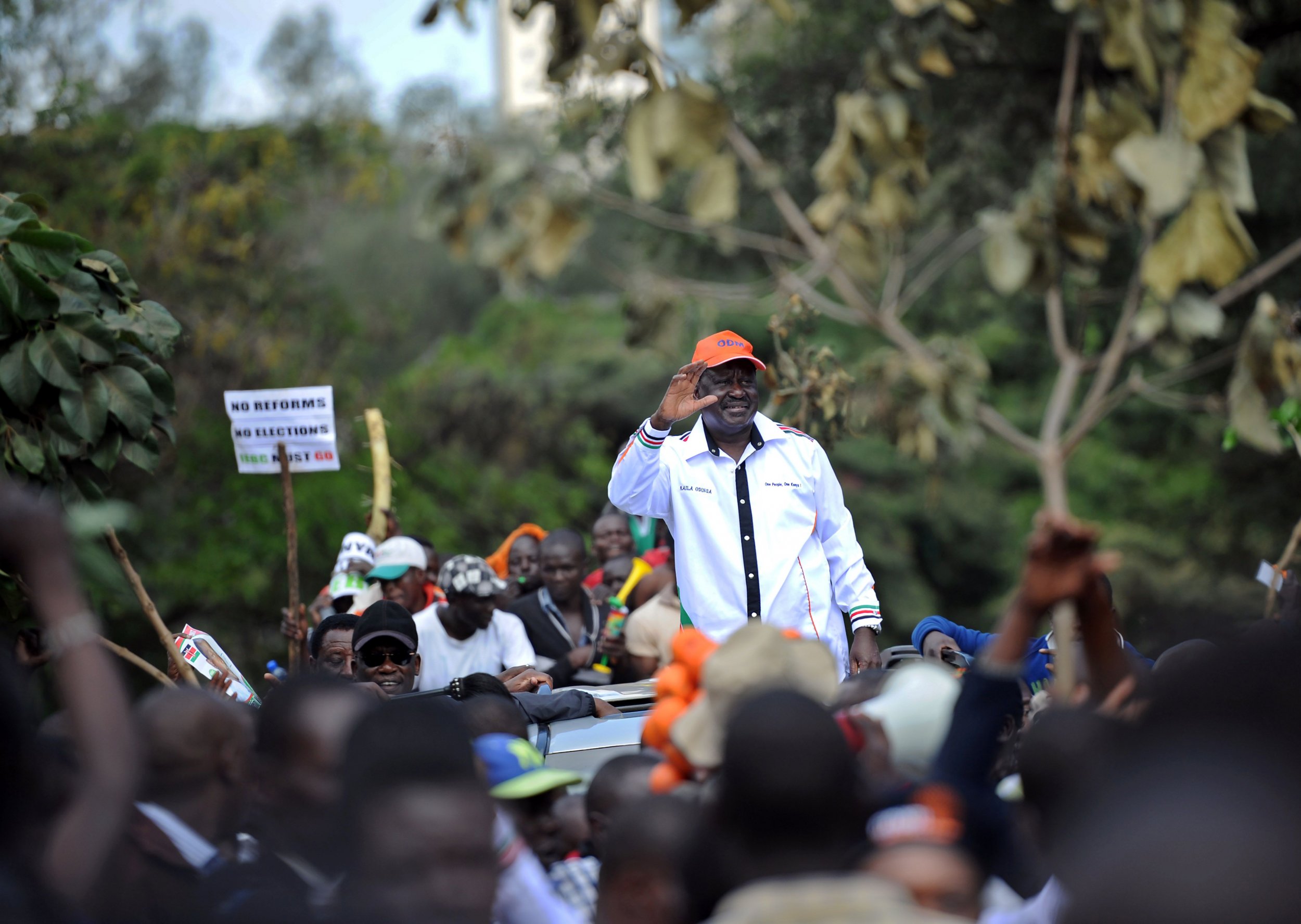 Kenya's police force will investigate a controversial MP on grounds of hate speech amid allegations that he called for the assassination of opposition leader Raila Odinga.
The country's National Police Service released a statement via its Twitter account Monday, saying that it was looking into allegations that Moses Kuria, among other Kenyan MPs, made statements "laced with ethnic hatred, vilification and [which] border on incitement."
Kuria was captured on video appearing to suggest that Odinga, the leader of the opposition Cord coalition, could be assassinated, according to Kenya's The Star newspaper. Kuria made the comments during a rally at the Safaricom stadium in Nairobi. Another MP also to be investigated by the police, Onesmus Kimani Ngunjiri, allegedly suggested that members of the Luo community—an ethnic group spread across Kenya, Tanzania and Uganda—should leave Nakuru, one of Kenya's major cities.
The National Cohesion and Integration Commission (NCIC), a government body with the mandate of reducing inter-ethnic conflict, also said via its Twitter account Monday that it would investigate Kuria, the MP for Gatundu South in central Kenya. Francis Ole Kaparo, the NCIC chairperson, said that "utterances by Moses Kuria have gone beyond baiting and priming" and "must be dealt with accordingly as [they] could stir up ethnic tension.
The inflammatory remarks come after weeks of opposition protests led by Odinga against Kenya's electoral commission, which the opposition accuses of being biased in favor of the government of Uhuru Kenyatta. Cord called off its regular protest Monday in order to give the government 48 hours to negotiate a possible solution, but said it will resume protests on Thursday if no progress is made.
At least five people have been killed over the past two months in the protests, which are aimed at forcing the government to replace the electoral commission ahead of the 2017 general election.