Kenya to Pull Troops From South Sudan, Criticizing 'Dysfunctionality' of U.N. Mission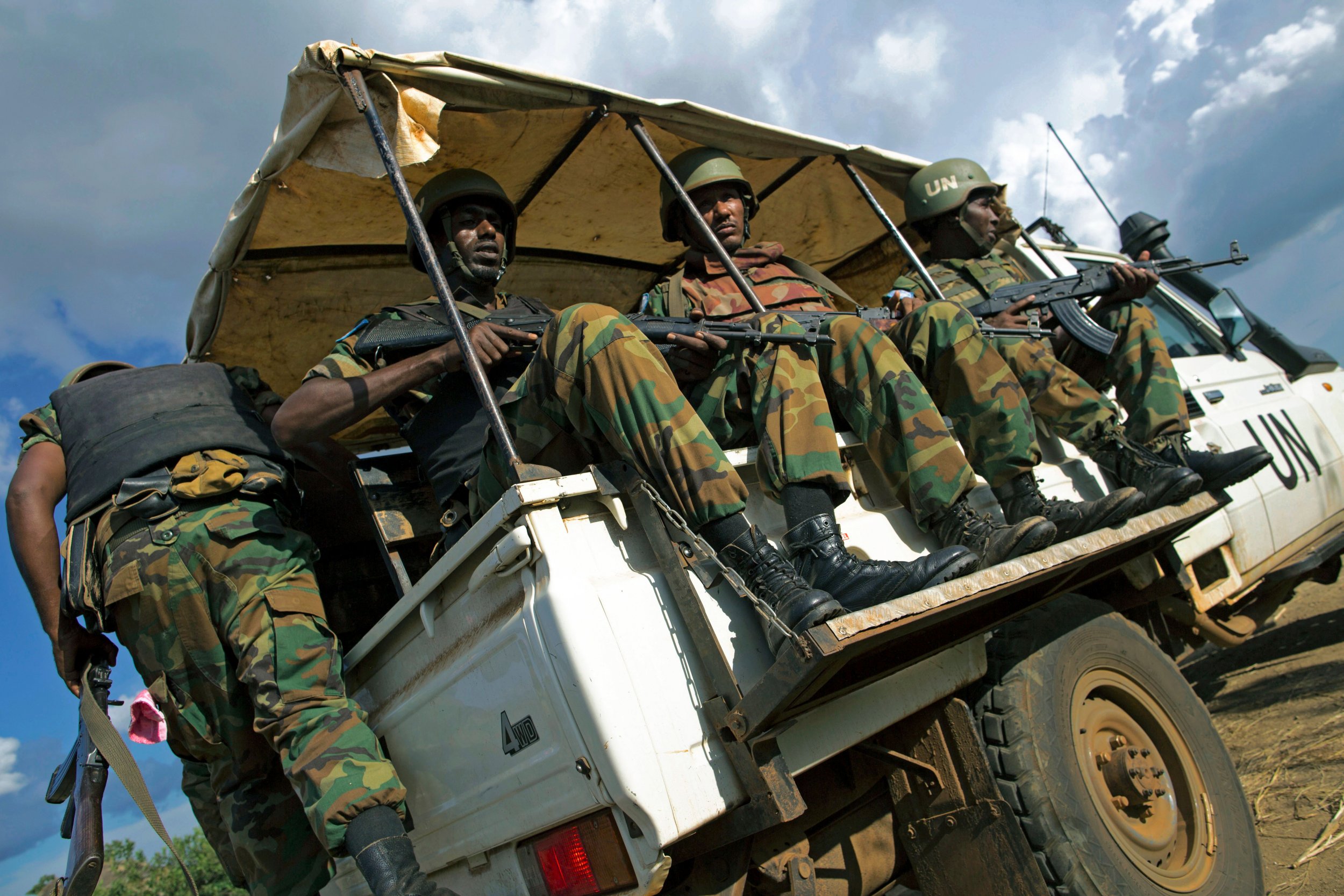 Kenya has announced it is pulling its troops out of the United Nations peacekeeping mission in South Sudan after the U.N. fired the Kenyan head of the mission.
U.N. Secretary-General Ban Ki-moon dismissed the head of the mission, Lieutenant General Johnson Mogoa Kimani Ondieki, on Monday. The dismissal followed an inquiry into the response by peacekeepers to an outbreak of violence in the South Sudanese capital Mosul in July, in which more than 70 people were killed.
In a statement circulated on social media, Kenya's foreign ministry said that it rejected Onideki's dismissal and the U.N.'s request for the country to nominate a replacement. "What is clear is that UNMISS suffers from fundamental structural and systemic dysfunctionality, which has severely hindered its ability to discharge its mandate since its inception," said the statement, released on Wednesday.
The Kenyan foreign ministry said that instead of "addressing these shortcomings," the U.N. had "instead opted to unfairly attribute them to a single individual." It added that Kenya was also to disengage from the South Sudan peace process.
The U.N. inquiry, published on Monday, blamed a "lack of leadership on the part of key senior mission personnel" for the force's "chaotic and ineffective response to the violence." It found that several peacekeepers abandoned their posts and failed to prevent instances of violence occurring just meters from the perimeter of U.N.-run protection of civilians sites.
UNMISS has a mandate to deploy up to 17,000 troops in South Sudan. Kenya has contributed around 1,000 troops, making it one of the mission's biggest supporters, according to AFP. Kenya also backed plans to deploy a 4,000-strong regional protection force to supplement the mission.
South Sudan has been mired in civil war since December 2013, when President Salva Kiir accused then vice-president Riek Machar of plotting a coup. The fighting has killed thousands and includes an ethnic dimension, with Kiir representing the majority Dinka and Machar the minority Nuer. The warring parties signed a peace agreement in August 2015 and Machar returned to Juba in April, but July's violence forced Machar to flee the country.