Kenya Just Opened a $4 Billion Chinese-Built Railway, its Largest Infrastructure Project in 50 Years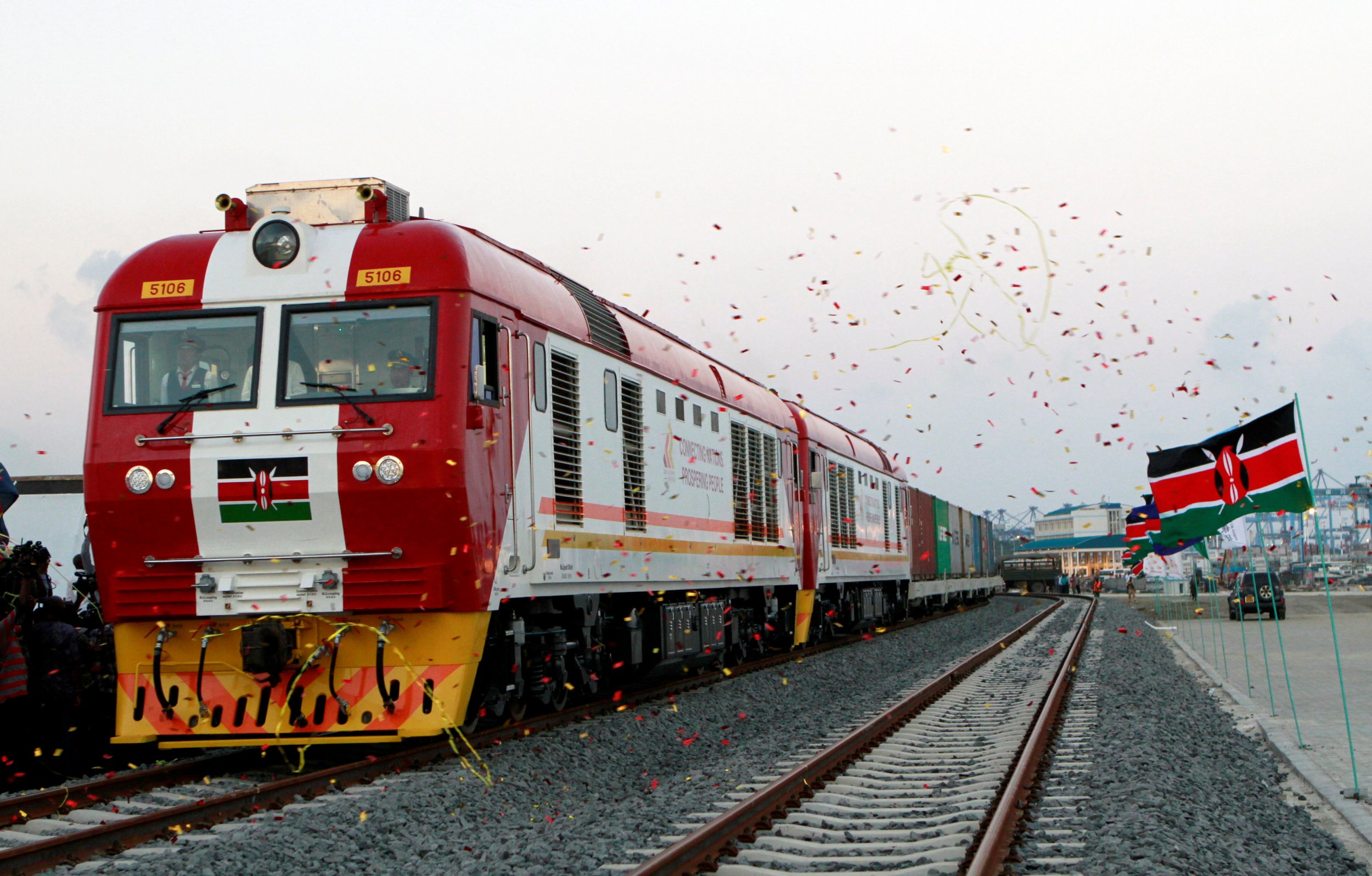 Kenya has just opened its largest infrastructure project in over 50 years—with a little help from some Chinese friends.
Uhuru Kenyatta, the Kenyan president, announced Wednesday the completion of the first stage of a major railway connecting the capital Nairobi and the Indian Ocean port city of Mombasa.
The line marks Kenya's largest infrastructure project since independence from British colonialists in 1964. It is also part of a wider project that shows the depth of Chinese investment and influence in Africa, at a time when the United States appears to be losing its sway on the continent.
Here's five facts about the new railway.
1. It's funded and built by China
The $3.8 billion, 298-mile stretch of railway is the work of the China Road and Bridge Corporation, a state-owned enterprise that build on Beijing's behalf in Africa. The Chinese began building the line in December 2014 and completed the first section, the Nairobi-Mombasa line, 18 months early.
The line is further evidence of China's deep reach within Africa and follows closely after a $4.2 billion, 470-mile railway linking the Ethiopian capital Addis Ababa with Djibouti, a port country on the Red Sea, was opened in January. In Kenya alone, imports from China grew to $5 billion in 2016—a threefold increase since 2010—compared to $780 million from the United States, the Financial Times reported.
2. It's part of a planned seven-country rail network
The Nairobi-Mombasa line is just the first instalment in the Chinese-funded project to improve rail links in East Africa. The line is planned to extend westward from Kenya and into Uganda, Democratic Republic of Congo, Rwanda and Burundi, and northward into South Sudan and Ethiopia.
3. It will cut journey time in half and is cheaper than a bus
Before the new railway opened, the quickest way to get from Mombasa to Nairobi without the expense of flying was a grueling nine-hour bus journey; the old railway takes 12 hours to complete the journey. The new standard-gauge railway is predicted to cut that journey time down to four-and-a-half hours. President Kenyatta also ordered the state-owned railway company to charge no more than 700 Kenyan shillings ($6.77) for an economy-class ticket. That makes the journey cheaper than a bus ride, which costs at least 1,200 shillings ($11.61).
4. It's named after Kenya's independence day
For decades, Kenyans wanting to travel by rail from Mombasa to Nairobi were forced to use the so-called Lunatic Express: the British-built railway line, constructed in the 19th century and so named because the building process claimed many lives and much investment. But Kenyatta announced that the new railway would be named the Madaraka Express. Madaraka, a Swahili word meaning responsibility or power, is also the name of Kenya's independence day, celebrated on June 1 each year.
5. Railway vandals may be executed
Coming just months before an August general election, the railway is evidently a source of pride and political capital for President Kenyatta. And the Kenyan head of state is so determined to keep it that way, he has threatened to introduce a new law sanctioning people who vandalize the railway with the death penalty. "I want to firmly state today that those who will be prosecuted and found guilty of vandalizing a property belonging to all Kenyans; a property belong[ing] to our children, forgive me God, I will sign their death sentence for them to be hanged," said Kenyatta at the launch, Kenya's Citizen TV reported.