U.K. Calls for Kenya to 'Restore Law and Order' After British Rancher Killed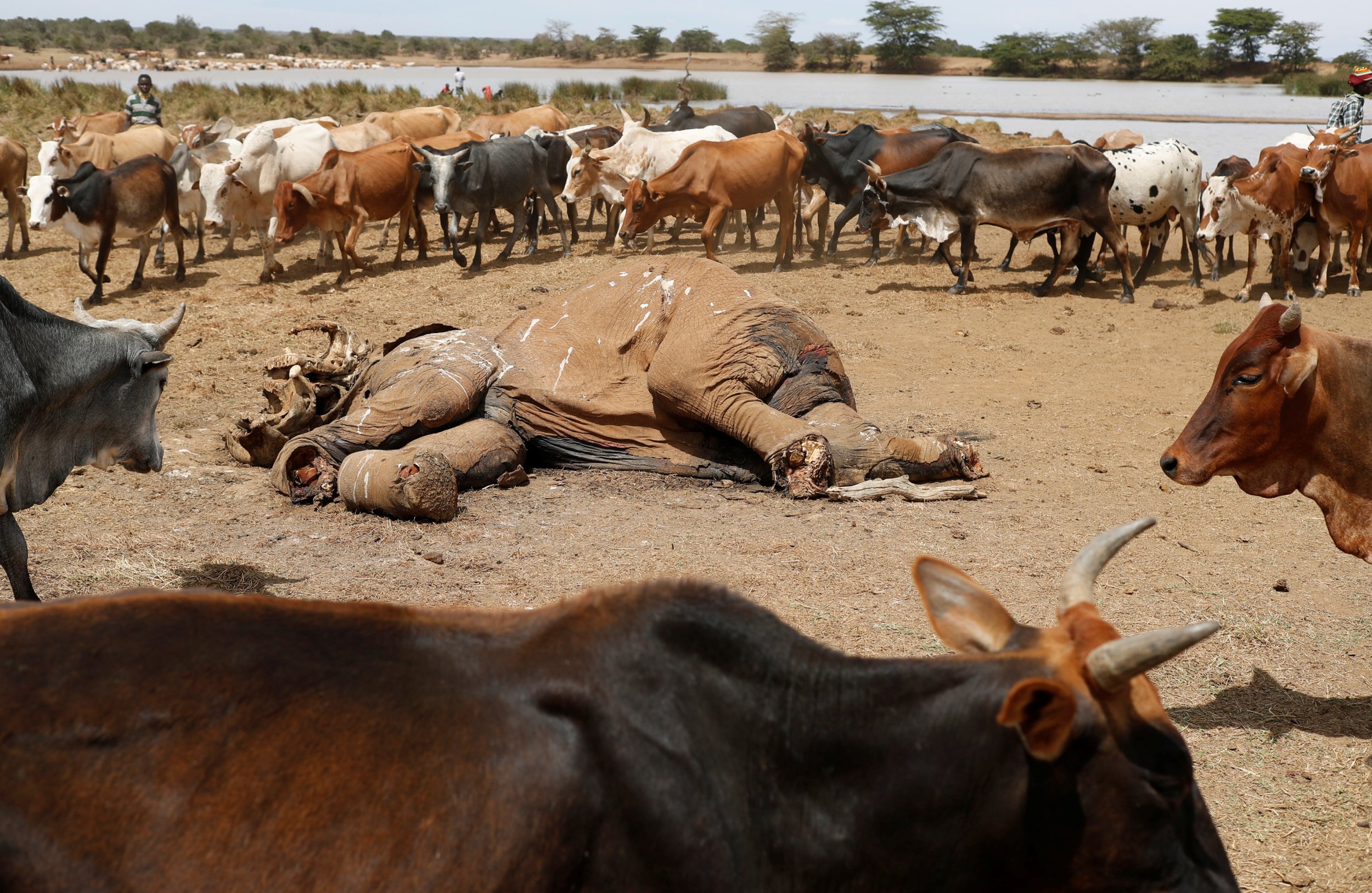 The British government has urged Kenyan authorities to "restore law and order" in the country after roaming herdsmen allegedly shot dead an ex-British army officer in the latest in a series of killings.
Tristan Voorspuy ran a horseback safari company with his wife Cindy from the Sosian Ranch in Laikipia. Voorspuy was shot dead on Sunday morning after he went to inspect three lodges that had been torched on his ranch, Sky News reported.
Kenyan authorities have blamed the killing on cattle herders, who have been invading ranches in the region in recent months after a drought forced them to seek new pastures.
The British High Commissioner to Kenya, Nic Hailey, said on Monday that he was "deeply saddened" by Voorspuy's death and that the high commission was providing support to his family.
"Alongside other international partners, I have repeatedly conveyed to the Kenyan authorities over the past months the United Kingdom's deep concern at the situation in parts of Laikipia," said Hailey.
"I welcome the clear commitment at the highest levels to tackle the situation, and continue to urge the Kenyan authorities to take all necessary steps urgently to restore law and order, and to protect life and property in the area."
Voorspuy, a dual British and Kenyan national, was born in South Africa but went to school in Sussex, in southern England. He served in the British army for six years before leaving in 1981 and founded Offbeat Safaris in 1990, according to the company's website.
The commander of police in Laikipia County, Simon Kipkeu, told the AP on Sunday that Voorspuy's body had been found on Sunday. But family friends told Sky News that his body was being held by the killers, and that a search team sent out by the family came under fire from the herdsmen on Sunday evening.
Kenya's government declared an ongoing drought to be a national disaster in February, with 23 out of 47 counties affected by lack of rainfall. Some officials have claimed that the drought has forced herders to migrate with their cattle and invade private land, including conservation areas. This has resulted in conflict, with pastoralists taking over ranches including the Suyian Ranch, burning down a tourist lodge, and killing wildlife they have encountered, including elephants.
Kenyan President Uhuru Kenyatta has called for private land to be respected, but commentators have criticized the government for failing to take decisive action. Some politicians have claimed that the land invasions are being allowed in return for votes in the general election in August ; Sarah Korere, an MP for Laikipia North, told Reuters that politicians who are seeking votes from certain ethnic blocs have been stoking the violence.
The East African country has witnessed large-scale ethnic violence in the past. Following the disputed 2007 election, more than 1,200 people were killed in ethnically-motivated clashes.