Report: Kenyan Army Implicated in $400 Million Sugar Smuggling Ring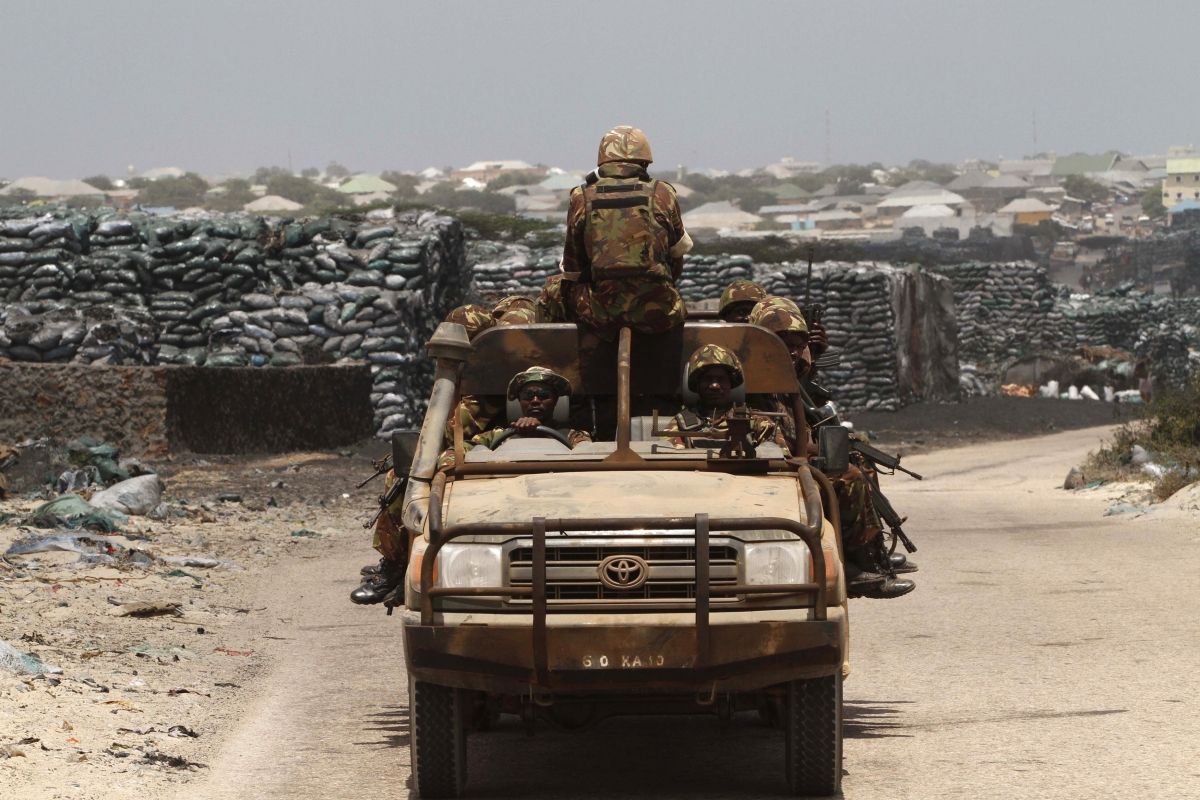 Kenyan troops stationed in Somalia are allegedly involved in a $400 million sugar-smuggling ring that also involves the militant group Al-Shabab, according to a report by investigative journalists in Kenya.
The report, issued on Thursday by the Nairobi Journalists for Justice group, detailed how Kenyan Defense Forces (KDF) stationed in Somalia illegally tax every bag of sugar and every piece of charcoal that leaves the Somali port of Kismayo. Al-Shabab, which is based in Somalia but frequently launches attacks in Kenya, also has a sizeable stake in the racket.
The Kenyan government dismissed the report, with a spokesperson calling it "absolute garbage," according to Reuters Africa.
Based on interviews with United Nations officials and current Kenyan military officers, among others, the report found that 150,000 tons of sugar enter Kenya illegally via Kismayo each year. The racket is worth between $200 million and $400 million, the report states, and the KDF, Al-Shabab and the administration of Jubalandan autonomous region in southern Somalia all have substantial stakes in the profits.
The report alleges that KDF forces tax charcoal leaving Kismayo, and that the combined earnings from sugar and charcoal total $50 million per year. And it accuses Kenyan forces of widespread human rights violations and of conducting airstrikes in Somalia that target civilians rather than Al-Shabab training camps.
"The corruption and human rights abuses undermine Kenya's goals in Somalia, provide funds and propaganda to Al-Shabab, and ultimately result in the deaths of hundreds of innocent Kenyans," the report concludes.
A spokesperson for the Kenyan army, Colonel David Obonyo, denied all the allegations and rejected the notion that the military was cooperating with Al-Shabab in the sugar or charcoal trade. "How can you sit down with [Al-Shabab] one minute, and the next you are killing each other?" said Obonyo, according to AFP.
KDF forces are currently stationed in Somalia as part of the African Union Mission in Somalia, a 22,000-strong peacekeeping mission trying to stabilize the country and disrupt Al-Shabab's activities. Nevertheless, Al-Shabab still managed to launch an attack in April on Garissa University in Kenya, killing 148 people.
Kenyan forces invaded Somalia in 2011 and took control of Kismayo in 2012, seizing a stockpile of millions of bag of charcoal. The U.N. banned exports of charcoal from Somalia in 2012 for fear that they were funding the militant group. However, a report by the U.N. Monitoring Group on Somalia released in October found widespread violations of the export ban.