IAAF Suspends Kenyan Athletics Officials Over Anti-Doping Questions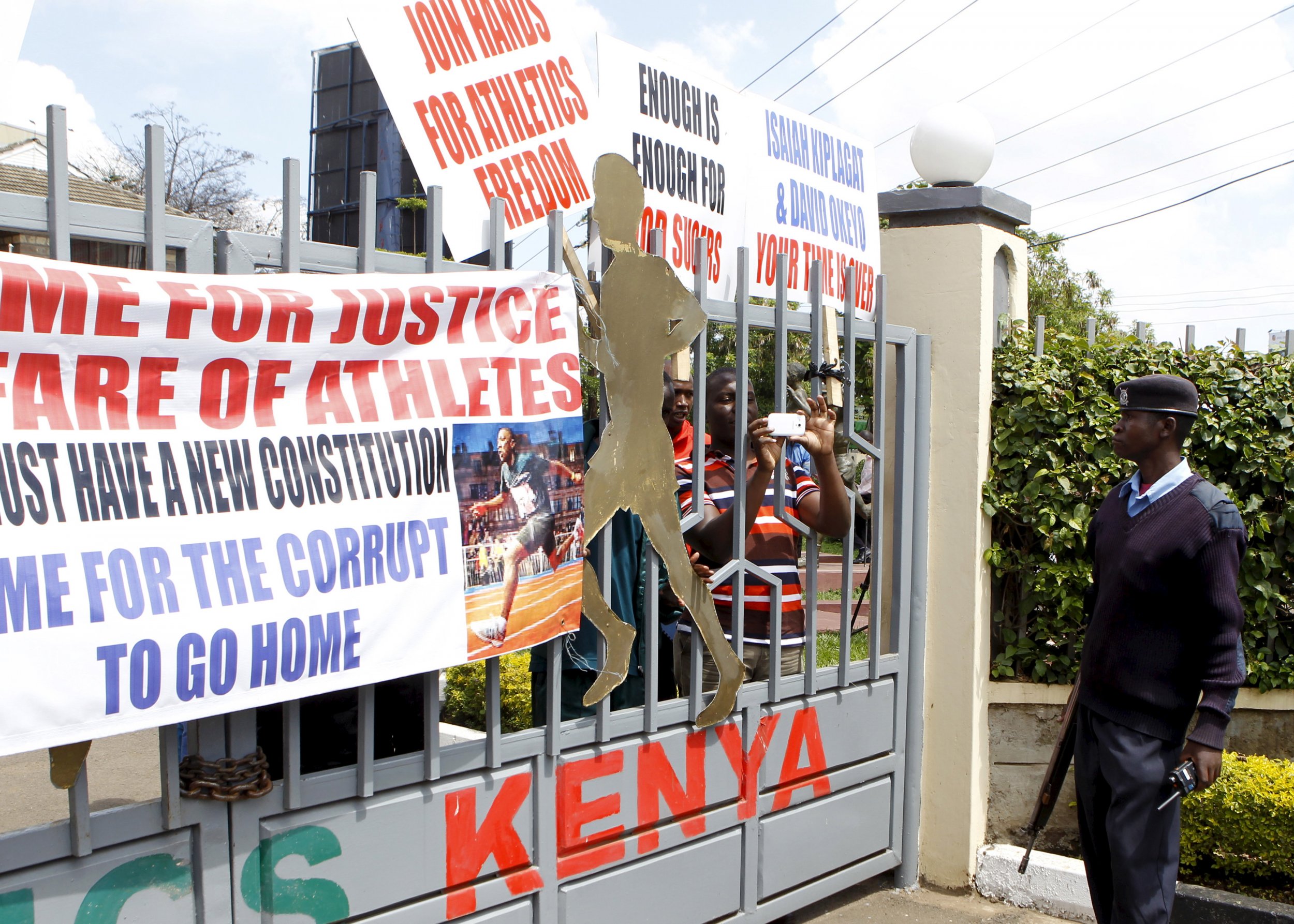 Kenya has been dragged into athletics' doping scandal as the sport's governing body announced the suspension of the president of Kenyan athletics, along with two other senior officials.
In a statement posted to its website on Monday, the International Association of Athletics Federations (IAAF) Ethics Commission said that the three men would be suspended with immediate effect from their positions in Athletics Kenya—the governing body of Kenyan athletics—and their roles at the IAAF for 180 days "in the interests of the integrity of the sport."
The suspension applies to Isaiah Kiplagat, Athletics Kenya's long-serving president, as well as David Okeyo and Joseph Kinyua, the vice-president and former treasurer of Athletics Kenya respectively.
The suspensions of the three men relates to evidence received by the IAAF of "potential subversion of the anti-doping control process in Kenya."
Earlier in November, a report by the World Anti-Doping Agency (WADA) found doping to be widespread in Russian athletics . Russia was later suspended from international competitions by the IAAF but the WADA report warned that "Russia is not the only country" wherein "orchestrated doping" was a problem in athletics.
Former WADA chairman Dick Pound, who chaired the report into Russian athletics, has also said it is "pretty clear that there is a lot of performance-enhancing drugs being used in Kenya."
The IAAF Ethics Commission also said that the suspensions related to "potential improper diversion from Athletics Kenya of funds received from Nike." The American sportswear giants manufactures kits for the Kenyan athletics team.
Police are reportedly investigating the allegation that the athletics officials personally acquired nearly $700,000 from Nike, which has been denied by Nike, Kiplagat and Okeyo.
The final allegation mentioned by the commission relates only to Kiplagat and relates to the apparent receipt of two motor vehicles from the Qatari athletics association in between 2014 and 2015.
Earlier in November, Kenyan athletes occupied the headquarters of Athletics Kenya in a bid to force officials to step down over corruption allegations, the BBC reported. Seven Kenyan athletes were recently suspended by Athletics Kenya for failing drugs tests, including Emily Chebet, who won gold medals in cross country at the 2010 and 2013 World Championships.