Kenyan Civilians Stone Five Suspected Robbers to Death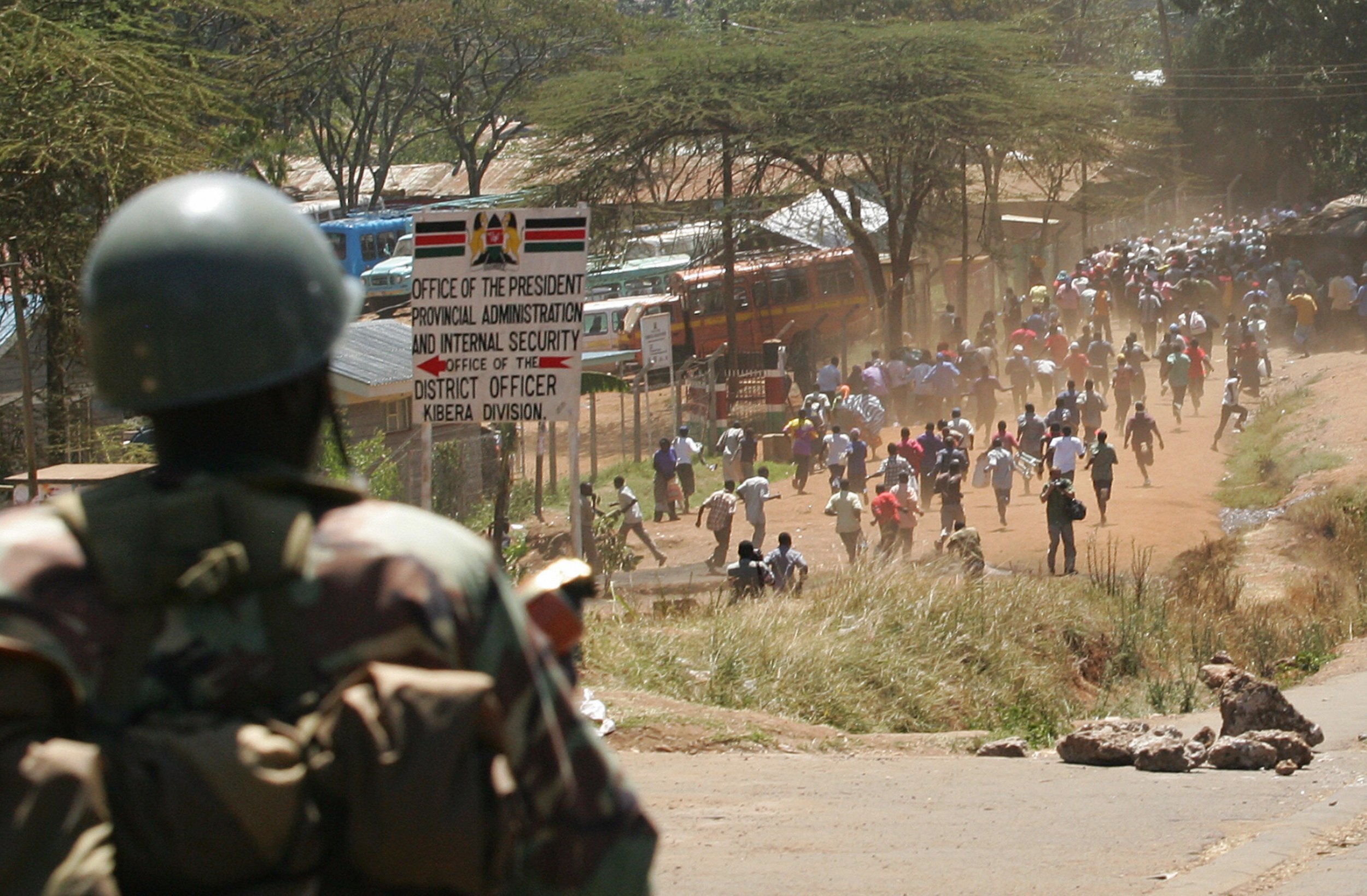 Five suspected robbers were stoned to death by an angry mob of civilians in a district of the Kenyan capital of Nairobi on Friday.
The suspects were killed after a botched robbery attempt at a shop in the Riruta area of the city. Eight people attempted to break into the shop but quickly fled after an alarm was raised alerting local civilians, Kenya's Standard Digital news site reported.
Nairobi police chief Japheth Koome said that one suspect was shot by police while five were chased down and stoned to death by the mob, describing the incident as "unfortunate." The bodies have been taken to Nairobi's city mortuary.
Kenyan police discourage civilians from lynching suspected criminals, which has happened before in Nairobi. Four people suspected of involvement in a violent mugging in Kenya's Dandora estate were stoned to death by civilians in January 2013 and their bodies burnt.
Two of the suspects managed to escape, Koome added, after the attempted robbery, which took place at around 5 a.m. local time. The police chief said that a pistol and four bullets had been recovered and that further investigations were underway, according to Kenyan daily The Star. Newsweek attempted to contact Nairobi's county police force for further information but no-one was immediately available.
Violent crimes including burglaries and armed carjackings "can occur at any time and in any location" in Kenya, according to the U.S. State Department's 2015 report on crime and safety in the East African country. Incidences of armed street crimes are particularly common in large cities such as Nairobi, where "large crowds of street criminals" can incite "mob-like violence with little notice," according to the report.
Kenyan President Uhuru Kenyatta said that Kenyans are "experienced in stealing and perpetuating other crimes" during a state visit to Israel on Thursday, the BBC reported.