Kenyan Court Gives Pair Death Sentence for Killing Police Before 2013 Vote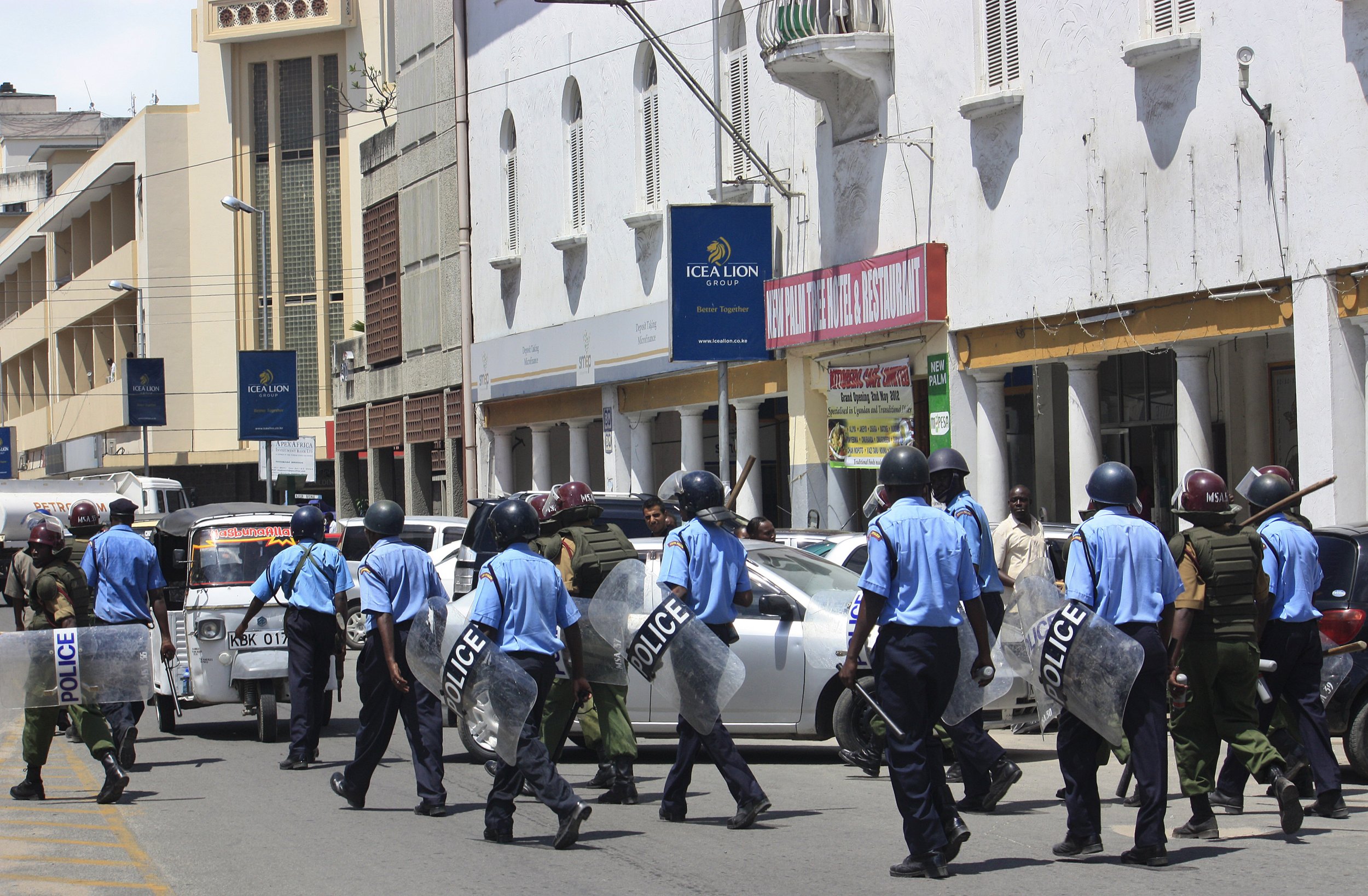 A Kenyan court has sentenced to death two alleged members of a secessionist group convicted of murdering four police officers prior to the country's 2013 elections.
Jabiri Ali Dzuya and Bwana Mkuu Alwan were found guilty of killing the officers in March of that year in Kilindini, a port in the coastal city of Mombasa. The gang are believed to have killed the police with machetes before stealing their weapons, Kenyan daily The Star reported.
Both men had denied the charge but Judge Martin Muya, of Mombasa's high court, said there was sufficient evidence to show that they had "brutally murdered four officers on duty." Two other men, Badi Salim and Omar Salim, were acquitted due to a lack of evidence.
The men are believed to be members of the Mombasa Republican Council (MRC), a group campaigning for the independence of Kenya's coastal regions, which are popular with tourists. Formed in the 1990s, the group—whose slogan is "Pwani Si Kenya" ("The Coast is not part of Kenya") began vocally campaigning for secession around 2008, calling for an independent state to "liberate" the residents of Kenya's coastal regions from "mistreatment and marginalization by successive Kenyan governments." The group was declared illegal by the Kenyan government in 2010, but the ban was overturned in 2012 following an appeal by the MRC.
Items found at the scene of the attack included MRC notices asking residents to boycott Kenya's 2013 elections, which took place the day after the murders on March 4. Uhuru Kenyatta triumphed in the vote, defeating rival Raila Odinga by a margin of 50.07 percent to 43.7 percent. Odinga claimed that the vote was rigged.
Several offenses are punishable by death by hanging in Kenya, including murder and treason. But the country has not carried out an execution since 1987 and death sentences are usually commuted to life imprisonment, according to Cornell Law School. The lawyer for the convicted men said he would appeal against the death sentences, while prosecutors said they would appeal the acquittal of the other two defendants.