Deny Husbands Sex Until They Register to Vote, Says Kenyan MP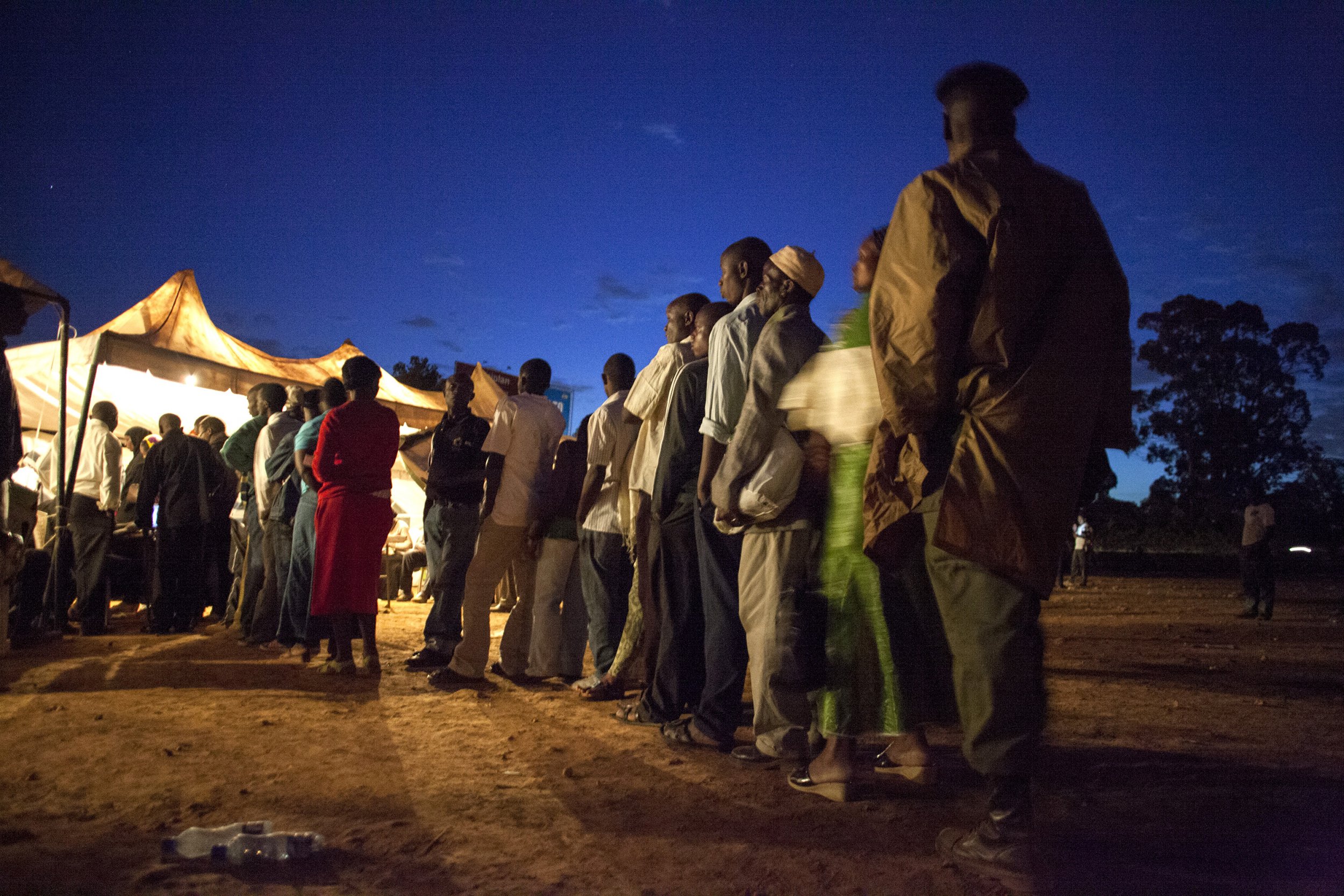 A Kenyan MP has urged women to employ an odd tactic in a bid to encourage their husbands to register to vote in the 2017 general elections: deprive them of their conjugal rights.
Esther Murugi, MP for Nyeri Town in central Kenya, has also called on Kenyan women not to cook for their husbands and for pastors not to welcome worshippers to their churches unless they can prove they are registered voters, Kenya's Daily Nation reports.
Kenya's is scheduled to hold elections in August 2017, in which at least 22 million voters are expected to decide on whether to re-elect Kenyan President Uhuru Kenyatta. Turnout at the last general election in 2013 was the largest ever at 86 percent, but the country's electoral body has expressed frustration at the poor turnout of Kenyans signing up to vote since a registration drive started earlier in February. Just 6 percent of the targeted new voters have registered in Nyeri, Kirinyaga and Nyandarua counties in central Kenya, as the Independent Electoral and Boundaries Commission (IEBC) seeks to get four million voters signed up in the 30-day campaign.
This isn't the first time politicians have tried to use the bedroom to influence the voting booth. In 2013, Zimbabwean minister Priscilla Misihairabwi-Mushonga advocated a similar no vote, no sex strategy ahead of the country's elections, calling for women to boycott relations with their male partners until they registered to vote. The tactic was also used in Togo by an opposition coalition called Let's Save Togo, aimed at forcing President Faure Gnassingbe to step down, but was ultimately unsuccessful.
"As women, we have decided that our husbands and sons will also not get food until they register as voters," said Murugi, according to the Nation. Murugi also suggested that people failing to register should be denied basic services in public institutions, mentioning that local leaders had prohibited non-registered persons from attending weddings and burials in other parts of Kenya as punishment.
IEBC Commissioner Muthoni Wangai, however, discouraged such tactics. "Nobody has a right to force anyone to vote or register as a voter," said Wangai on Monday, the Nation reported.
Murungi was the country's only female MP when she was first elected in 2007 and is part of the Kenya Women Parliamentary Association, which supports female participation in politics. Female MPs make up 20 percent of Kenya's lower house and 26.5 percent of the upper house of parliament.