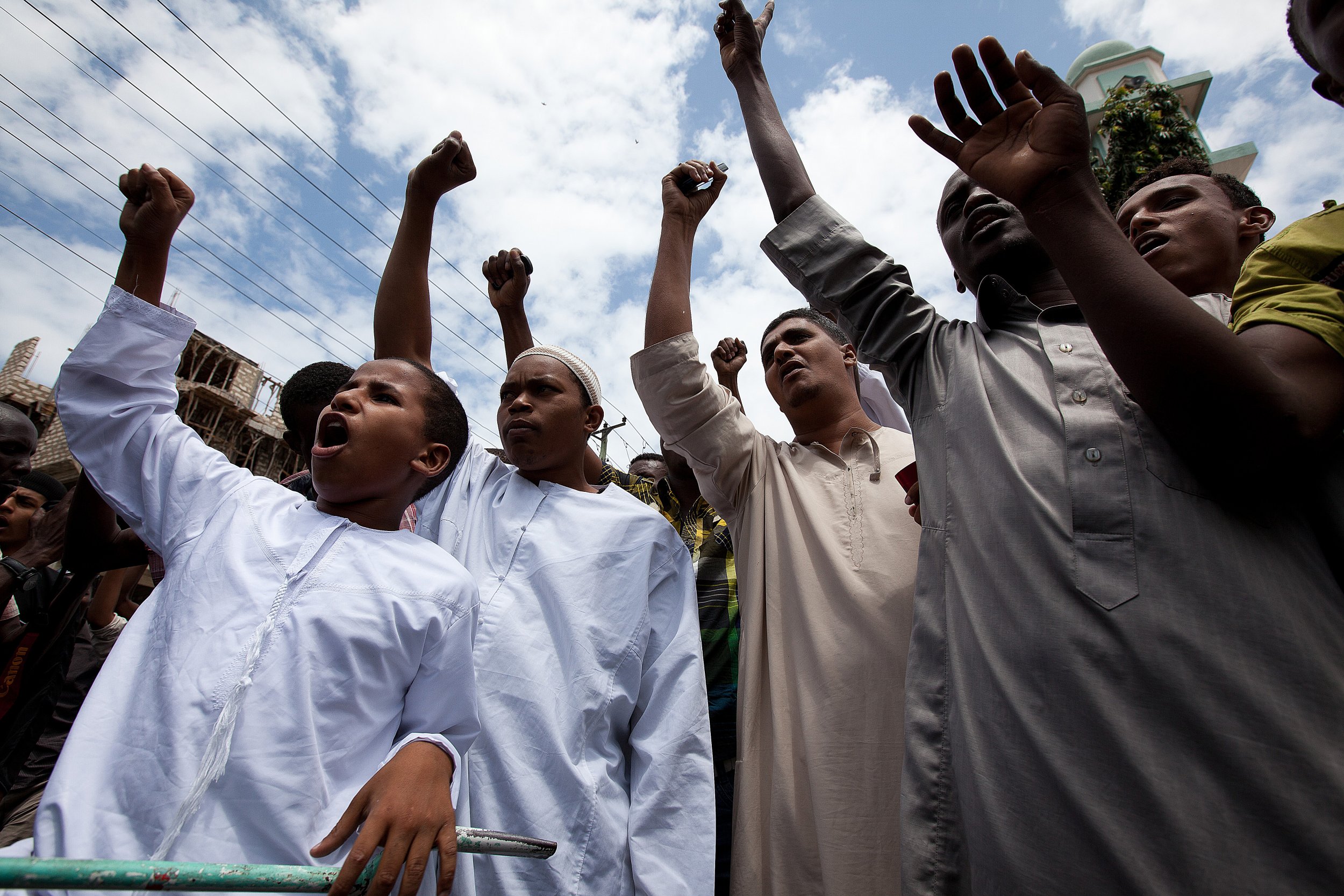 A Kenyan NGO has accused counter-terrorism forces of killing or 'forcibly disappearing' at least 81 Muslims living along the country's coastline.
In a report entitled "What Do We Tell the Families?," Haki Africa said that the figure could be much higher, but that some families refused to come forward due to fear of repercussions.
Kenya deployed troops to neighboring Somalia in 2011 to fight the extremist group al-Shabab, but has since suffered several major militant attacks on its soil. In 2013, al-Shabab gunmen killed at least 67 people at a shopping mall in Nairobi, while the al-Qaeda affiliate also claimed responsibility for murdering almost 150 students and staff at a university in Garissa, eastern Kenya, in April 2015.
Of the 81 cases recorded since 2012, 22 deaths were allegedly caused by excessive use of force by police, four occurred while the victims were in police custody, 31 were allegedly extrajudicial executions, and 24 were thought to be enforced disappearances. Most of the victims were youths, although they also included people over the age of 50, such as sheikhs and imams, according to the NGO's executive director, Hussein Khalid.
"The common thread is that all victims are Muslims, [and that] all fall into a category of being perceived by authorities to be actual or potential terror suspects—a label increasingly nebulous and ill-defined, given that every killing and disappearance has been carried out outside of any known legal framework," said Khalid in the report.
In a statement issued on Thursday, George Kinoti, a spokesman for Kenya's inspector general of police, said that the police service "rejects the allegations [made by Haki Africa] as based on unfounded distortions of the real facts." The spokesman also rejected allegations of religious profiling.
The chairman of Kenya's Independent Police Oversight Authority, Macharia Njeru, said that 52 police officers had been charged and more than 300 officers were being investigated for alleged gross human-rights violations, the BBC reported.
"There is no doubt whatsoever that we cannot counter radicalization, [and] we cannot deal with terrorism, by breaking the law. That is totally inexcusable," said Njeru, in comments reported by Voice of America.
The East African country has a Muslim population of around three million people, according to a 2011 report by the Pew Research Center, many of whom live in Kenya's former Coast province along the Indian Ocean coastline. The country's second-largest city, the southeastern port of Mombasa, has a substantial Muslim population.
Several high-profile Muslim preachers have been killed in Mombasa in recent years. In 2012, radical cleric Sheikh Aboud Rogo Mohammed—who was linked to al-Shabab—was killed in a drive-by shooting. The killing prompted protests, with demonstrators accused the authorities of orchestrating the killings.
In September, police stormed a house in Mombasa and killed Ismail Mohamed Soshi, who was alleged to have links to al-Qaeda and had a bounty of two million Kenyan shillings (around $20,000) on his head.
Kenya is in the process of closing a complex of refugee camps in Dadaab, a town close to the Somali border, that have played host to more than 300,000 mostly Somali refugees for more than two decades.