President Joe Biden is weighing sanctions against Ethiopia as the nation is embroiled in a war with the Tigray as the leader of neighboring Kenya, President Uhuru Kenyatta is scheduled to visit the White House.
Kenyatta, who is currently serving as the president of the United Nations Security Council, will meet with Biden on Thursday. Ahead of their discussions, the president told reporters that he hopes to find a "political solution" with Biden about Ethiopia as Kenya does not "believe that there is any military solution" to the 11-month-old war.
The meeting between the two is the first in-person gathering Biden has held with the president of an African nation since taking office in January.
Biden signed an executive order weeks ago which threatened to levy sanctions against Ethiopian Prime Minister Abiy Ahmad if attempts to end the war were not taken soon. Since the executive order, Ethiopia has launched a major military offensive against Tigray in an attempt to end the war.
The United States and Kenya have a history of strong partnerships, as both worked together to combat Islamic terrorism.
Despite Ethiopia's devastating starvation crisis, the government is rejecting international "meddling," but the United Nations continues to voice its concern for the hundreds of thousands who are living in starvation as the conflict continues.
According to Reuters, over 350,000 metric tons of food aid is currently in Ethiopia but nearly all of it has been barred from reaching the Tigray region.
For more reporting from the Associated Press, see below.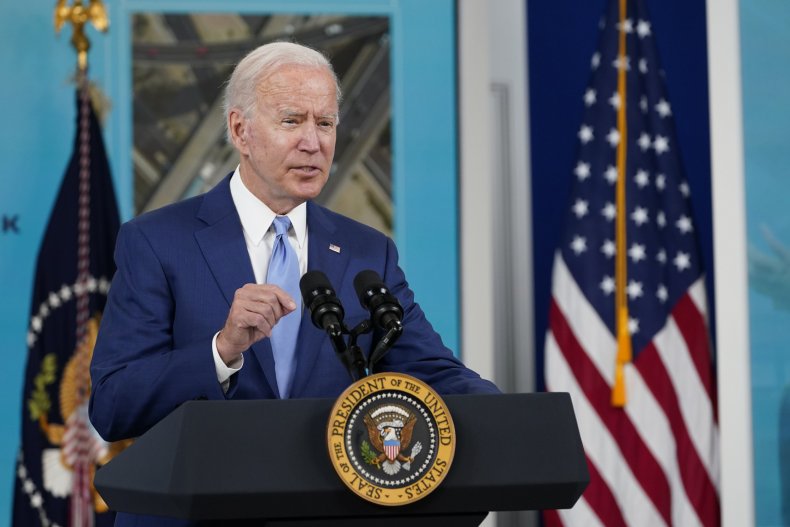 The Biden administration is conducting an interagency review as it considers targets that might be hit by sanctions. The review is, in part, to make certain all agencies are "fully on board" with proposed targets, according to a senior administration official who spoke on the condition of anonymity to discuss the internal deliberations.
The U.S. and United Nations say Ethiopian troops have prevented the passage of trucks carrying food and other aid. Scores of people have starved to death, The Associated Press has reported.
The meeting with Kenyatta comes as the Kenyan leader has faced scrutiny over his and his family's offshore holdings uncovered in the Pandora Papers.
Kenyatta is one of more than 330 current and former politicians identified as beneficiaries of the secret accounts unveiled in recent reporting by the International Consortium of Investigative Journalists. The ICIJ found that as Kenyatta publicly campaigned against corruption, his family stowed away about $30 million in offshore wealth.
The Pandora Papers revelations are expected to be brought up during the Oval Office meeting, the administration official said.