Kenyan Who Tried to Commit Suicide After Failed Presidential Bid Could Face Prison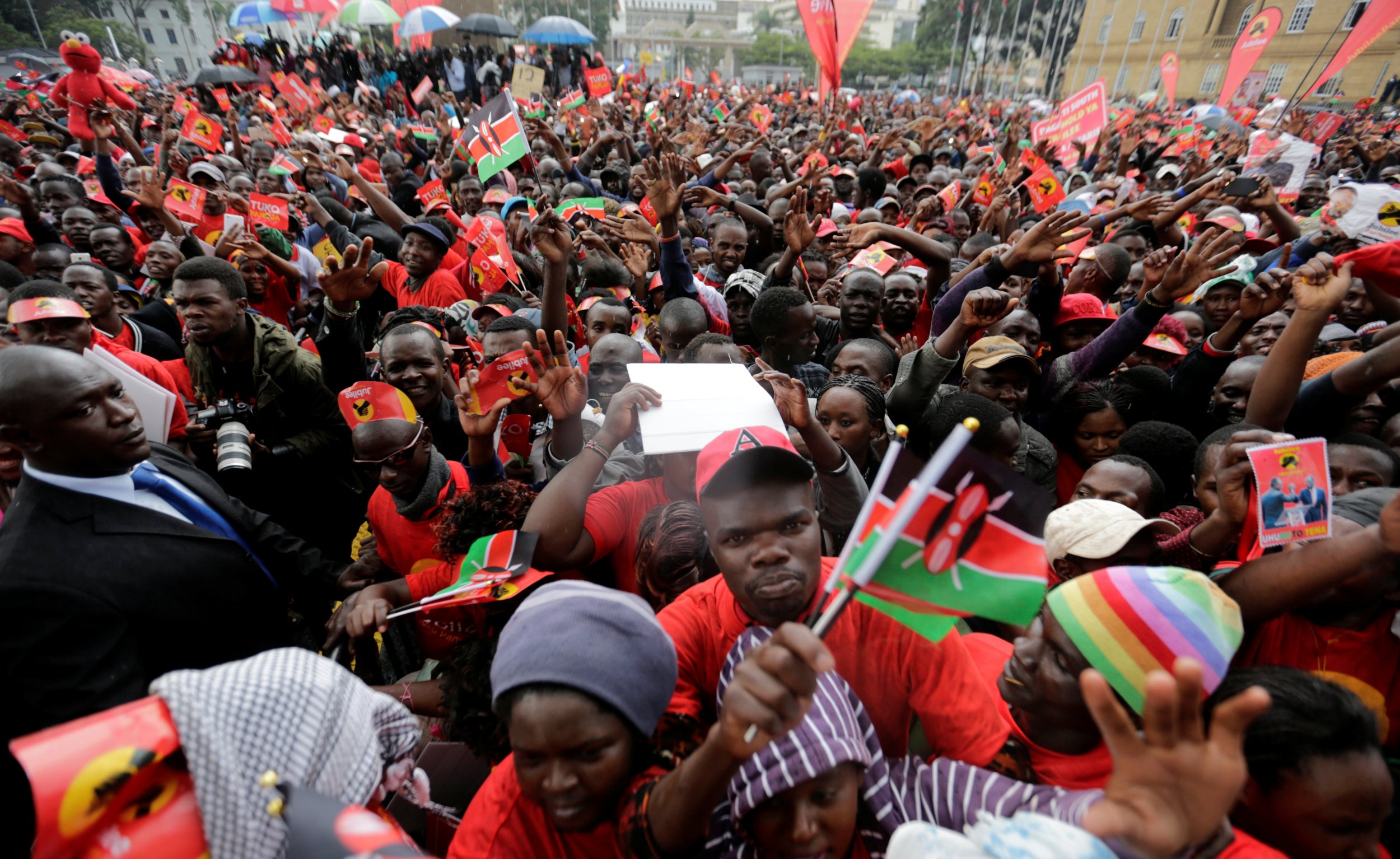 A Kenyan court has charged a man who allegedly tried to kill himself by jumping off a building after his bid to run in the country's presidential election was refused.
Peter Gichira, an independent politician, apparently made the suicide bid on Saturday, attempting to jump from the sixth floor of the offices of the Kenyan electoral commission in the capital Nairobi, Kenya's Citizen TV reported.
A Nairobi court charged Gichira on Monday with attempted suicide, malicious damage to property and creating a disturbance. Attempting to commit suicide is a crime in Kenya and is punishable by up to two years imprisonment and a fine.
Gichira pleaded not guilty to all three charges and was released on bail of 200,000 Kenyan shillings ($2,000). He is due to appear in court on June 15, Citizen TV reported.
Kenya is due to hold a general election on August 8. The Independent Electoral and Boundaries Commission (IEBC) has cleared at least five candidates—including incumbent President Uhuru Kenyatta and main opposition leader Raila Odinga—to run in the presidential election, while also rejecting several prospective candidates.
Read more: As Kenya's election season kicks off, can anybody stop the violence?
Electoral officials disqualified Gichira from running in the election as he failed to obtain the requisite 2,000 signatures of support from people not affiliated to any political party in at least 24 of Kenya's 47 counties, the BBC reported.
After being rejected, Gichira allegedly broke a window pane in the IEBC office before attempting to jump from the sixth floor, but police officers intervened before Gichira could carry out his suicide attempt. Police arrested Gichira and he spent two nights in jail before appearing in court on Monday.
Both the main candidates, Kenyatta and Odinga, appealed for calm ahead of the elections, due to take place almost a decade after the 2007 vote, which was marred by deadly violence. More than 1,000 people were killed and half a million displaced after the election; Mwai Kibaki was declared the winner of the election, but Odinga challenged the result, and ethnic violence between supporters of the two main candidates ensued.