Kenyan University Head Says He Wasn't Warned About Deadly Terrorism Drill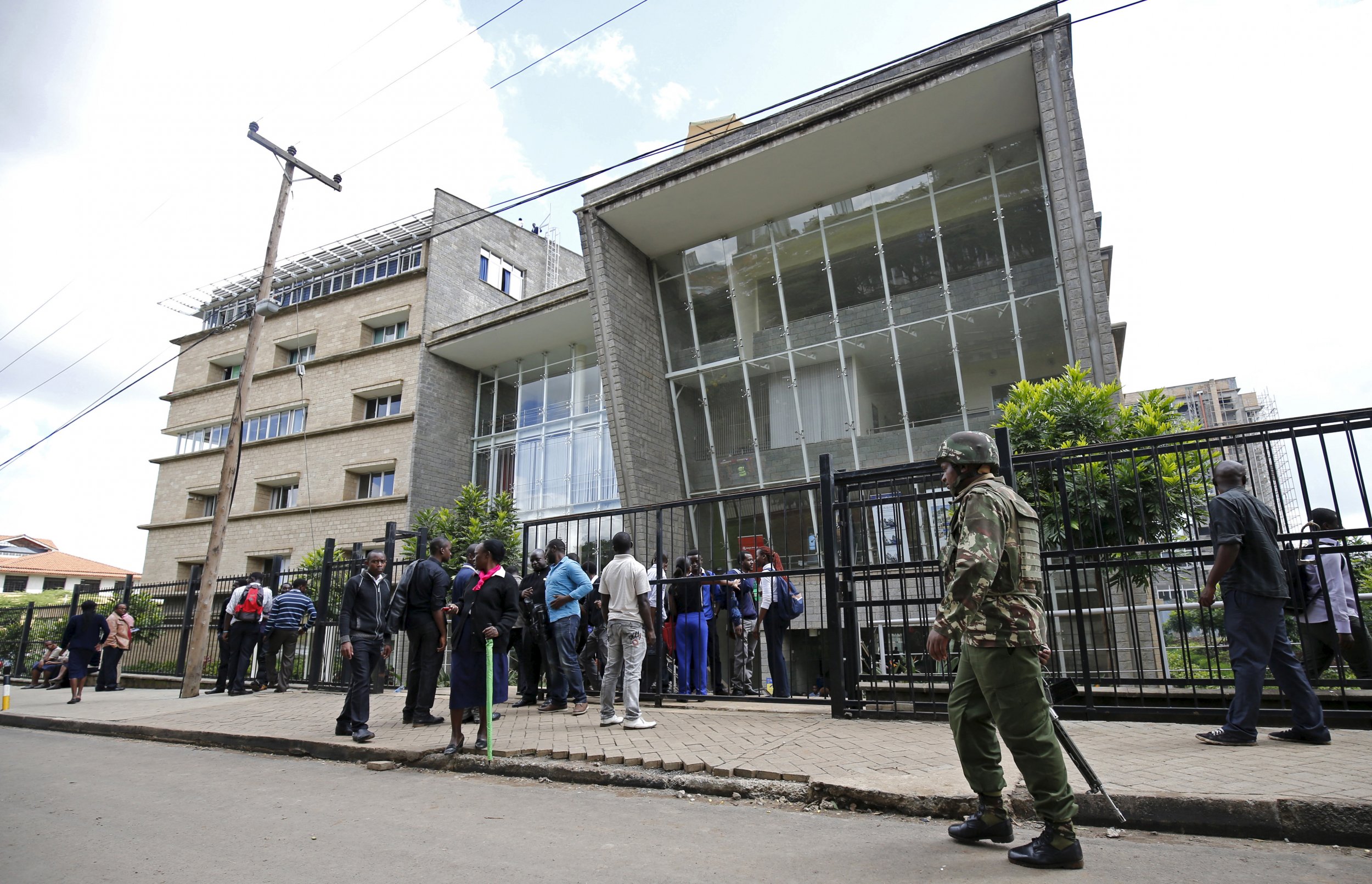 The vice chancellor of the Nairobi university where a botched security drill left one staff member dead and more than 30 people injured has said he thought the exercise was a real attack, Kenya's Capital FM reported on Wednesday.
On Monday, Strathmore University carried out a security drill which the university later said on its Twitter account was to "test readiness of students & staff." Instead, the drill caused panic among the people at the university, who were unaware that it was only an exercise. More than 30 people were hospitalized, most of the injuries reportedly caused by people jumping from windows. The university also confirmed that a female staff member, Esther Kidemba, died as a result of severe head injuries sustained during the drill.
Kenyan universities have been on edge since an attack on Garissa University College in April, when at least 147 people were killed by fighters from the Somali militant group Al-Shabab. Shortly after the Garissa attack, a student died and more than 100 were hurt in a stampede at the University of Nairobi's Kikuyu campus, after people mistook the explosion of an electricity transformer for a militant attack, the BBC reported.
Strathmore vice chancellor John Odhiambo said on Wednesday that he was unaware the security exercise was a drill and that he fled his office fearing an attack by militants. "I am speaking very honestly," he said Odhiambo. "My office is in the other side of campus. So, when all this started, I was not aware and had to use my escape route."
Odhiambo also offered an "unreserved apology" to everyone affected by the "unfortunate outcome of the security drill," and said that a university council team had been set up to investigate why he had not been told about the drill.
Kenyan police spokesman Charles Owino said after the incident that the police "want to dissuade institutions from undertaking such drills on their own" and urged them to first get the correct authorization from security forces. The Nairobi Fire Department also said it was not informed of the drill in advance and that it was investigating why.
In its official statement on the incident, released on November 30, Strathmore University said that it had conducted "an approved safety and security simulation drill" and that the exercise was coordinated in conjunction with the police force in Lang'ata, a Nairobi suburb. The statement also said the university would pay the medical expenses of anyone injured during the drill and would offer counseling services to whoever needs them.
Kenyan University Head Says He Wasn't Warned About Deadly Terrorism Drill | World