Kenyans on Twitter Go Nuts for Githeri Man, the Ultimate Election Voter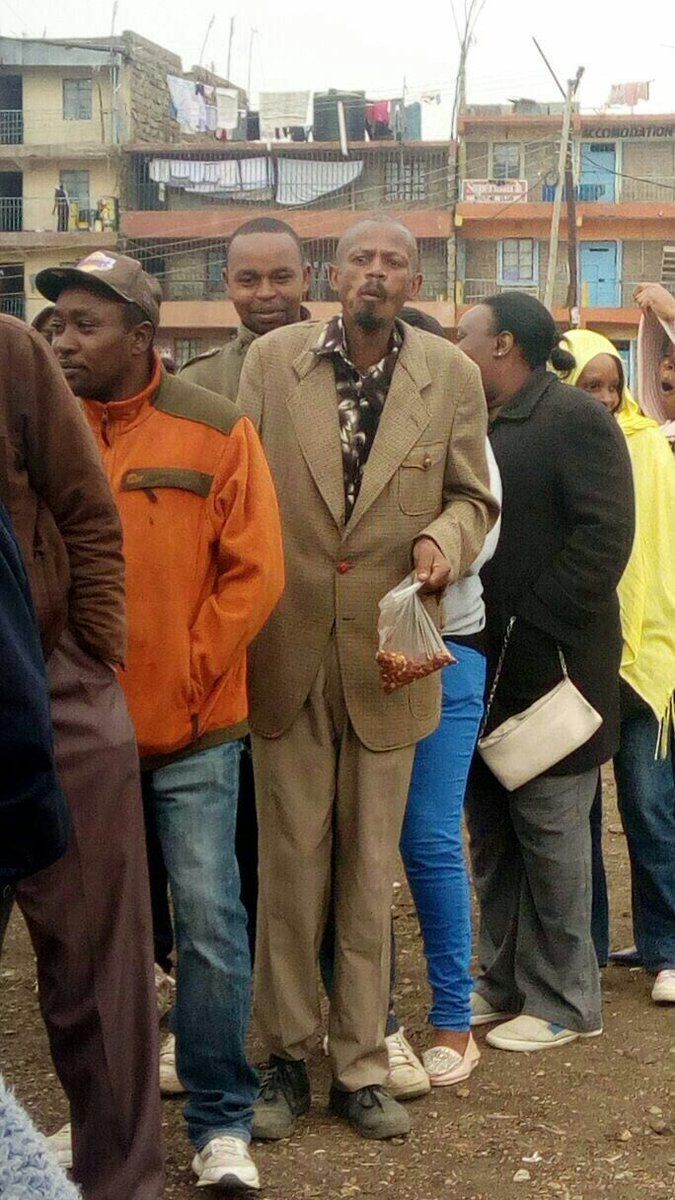 The people of Kenya have had a lot on their minds over the past few days.
The East African country voted in six elections on Tuesday, including a closely fought presidential race that has raised fears of a potential violent aftermath if the loser does not accept the result.
But one man has unwittingly brought some levity to the situation: a well-dressed voter clutching a bag of githeri, a Kenyan meal of boiled maize and beans.
The man, who has since been identified as 41-year-old Martin Kamotho from the capital, Nairobi, came to symbolize the determination of ordinary citizens to cast their vote and determine the future of their country, despite long queues and political disputes over the veracity of the results.
Kamotho, who works as a cleaner for the county government of Nairobi City, told Kenya's Citizen TV that he wanted to vote in order to install leaders who were mindful of the people's welfare.
But his dutiful presence has inspired a wealth of praise, memes and hilarity from other Kenyans on Twitter. #GitheriMan found himself placed in a range of scenes, from the May meeting between U.S. President Donald Trump and Pope Francis to the situation room during the mission to kill Osama bin Laden.
#GitheriMan has also popped up in various pop culture guises, taking Kanye West's place at Kim Kardashian's side, beckoning the coming of winter in Game of Thrones and appearing alongside DJ Khaled and Justin Bieber in a music video.
Many have saluted Kamotho for his steadfastness and willingness to vote, while others have welcomed the humor he has brought to a tense political situation.
Kenyans were still waiting for the election result to be confirmed by the electoral commission on Friday morning. But given his sudden and meteoric rise to popularity, many Kenyans appear to be regretful that Kamotho was not a candidate in the presidential elections.