Kenya's Anal Examinations Are Humiliating and Unconstitutional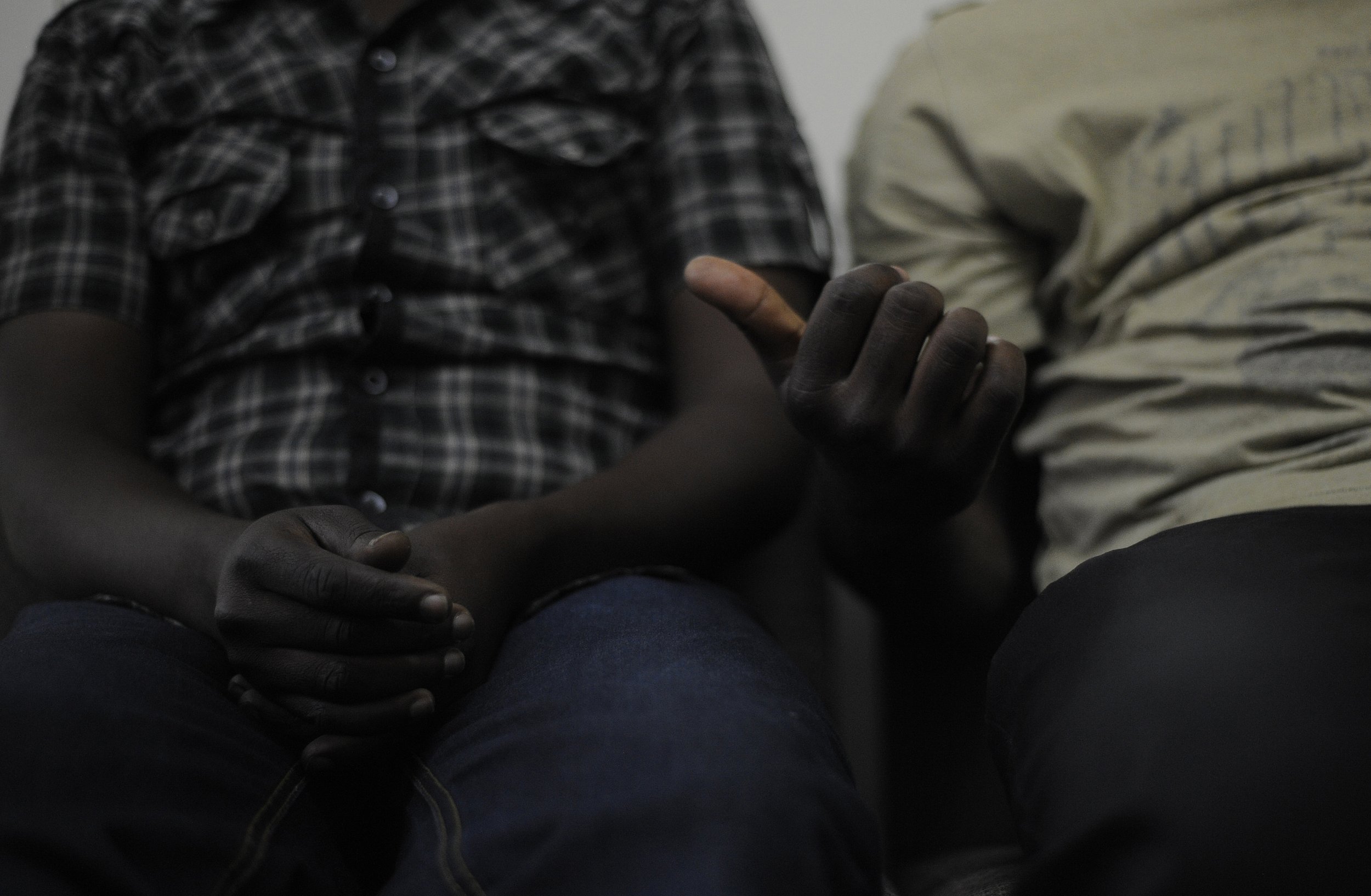 The High Court of Kenya is due to deliver a judgment Thursday on whether forced anal testing and HIV testing are constitutionally valid means of proving that a person is gay.
The National Gay and Lesbian Human Rights Commission (NGLHRC) in Kenya took the state to court in 2015 after a magistrate ordered these anal tests be performed on two of our clients who were facing criminal charges for allegedly having consensual adult "carnal knowledge against the order of nature" in the privacy of their bedrooms in dates not known to the court.
Eagerly awaiting this judgement that will set constitutional precedent, we have been reflecting on the great courage of the two individuals who, after listening to our pro bono legal advice, decided to challenge this humiliating act by the state and to see to it that no other gay man in Kenya is subjected to it. We have also felt the hovering fear—the fear systematically drilled into the heads of so many young and old LGBTIQ persons, sometimes terrorized by acts as fatal as the attack in Orlando or degraded and dehumanized with a daily dose of discrimination.
The systematic fear is informed by Sections 162-165 of the Kenyan Penal Code, which punishes private, consensual homosexual sex between adults or attempts thereof, with up to 14 years in jail. It was this law that was being enforced through looking for evidence by anal testing. The police, magistrates and public health institutions—a systematic chain of state institutions—devote time and tax resources to police the bedrooms of the nation and to humiliate any adult who has "unnatural" sex.
In March 2014, it was reported to the Kenyan parliament by the leader of the majority in the National Assembly, Aden Duale, that 595 cases of homosexuality had been heard between August 2010 and March 2014. To put it another way, a developing country is investing tax resources to imprison productive adults because of their sexual orientation. It is not good for business, for investors and for the economy. A 2014 World Bank study in India found that discriminatory laws against LGBTIQ people could result in substantial economic losses due to lower productivity and reduced output.
Indirectly, this law has flooded Kenyan society with waters of prejudice, hatred and shame. Anecdotally, at our legal aid clinic in Nairobi, we have noted that the law is used to blackmail and extort money and property from many LGBTIQ persons. It is used to shame and label as criminals people who have not been arrested—at least not yet.
We have noted that it is those most private and intimate spaces in one's life that this law is used to reject, guilt-trip, shame and punish on the basis of real or presumed sexual orientation. We continue to receive reports of persons forced out of their houses by their landlords because they are gay, of violent attacks on effeminate gay men and butch lesbians, of students being bullied in colleges and universities, including by their own faculties that refuse them to intern at LGBTIQ organizations, of families rejecting their own blood for loving persons of the same gender and many other accounts of differential treatment.
In the face of all these, the Constitution of Kenya 2010—which was promulgated after a landslide referendum—allows any person to approach the court if their rights have been breached, denied, infringed or threatened. It provides a gamut of rights, stipulates that they must be liberally interpreted and entrusts this duty solely to an independent judiciary.
The courts have been robust in the exercise of their independence to grant orders to register LGBTIQ organizations, For example, in April 2015, the High Court ruled that sexual orientation is constitutionally protected from discrimination and ordered the NGO Board to register the National Gay and Lesbian Human Rights Commission. The courts have also been vigilant in safeguarding the right to dignity, especially for transgender persons, ordering state institutions to recognize change of gender markers by trans persons in their registration documents and school certificates.
Still, the offending law that punishes LGBTIQ persons must be repealed to guarantee equal access, protection and enjoyment of all rights and freedoms promised in our constitutional charter. That is why we went to court to ask why we could not be allowed to associate and register a group like any other person in Kenya. That is why we went to court when the state subjected our clients to anal testing to prove they were gay.
Still, we have noted that the terror, fear and discrimination continues unabated and, in April, we asked the High Court to cure the mischief in our laws, to stop pruning the branches of the poisonous tree and simply uproot it all together. We have asked for the invalidation of the law that criminalizes consensual adult same sex intimacy or attempts thereof—it has been the root cause of the chain of discrimination that has led to this anal testing case, as well as other forms of discrimination and violence against LGBTIQ people. It might not cure all, but it will reset the ground for a better, more inclusive Kenyan society.
And as we have been waiting for the outcome of the groundbreaking anal testing case, we'll be vigilant and ultimately victorious in our wait for constitutional freedom from being unapprehended felons at home. The constitution is on our side, we shall overcome.
Eric Gitari is the executive director of the National Gay and Lesbian Human Rights Commission in Kenya. He tweets @EricGitari.