Kenya's 'Mama Lucy': A First Lady Not to be Messed With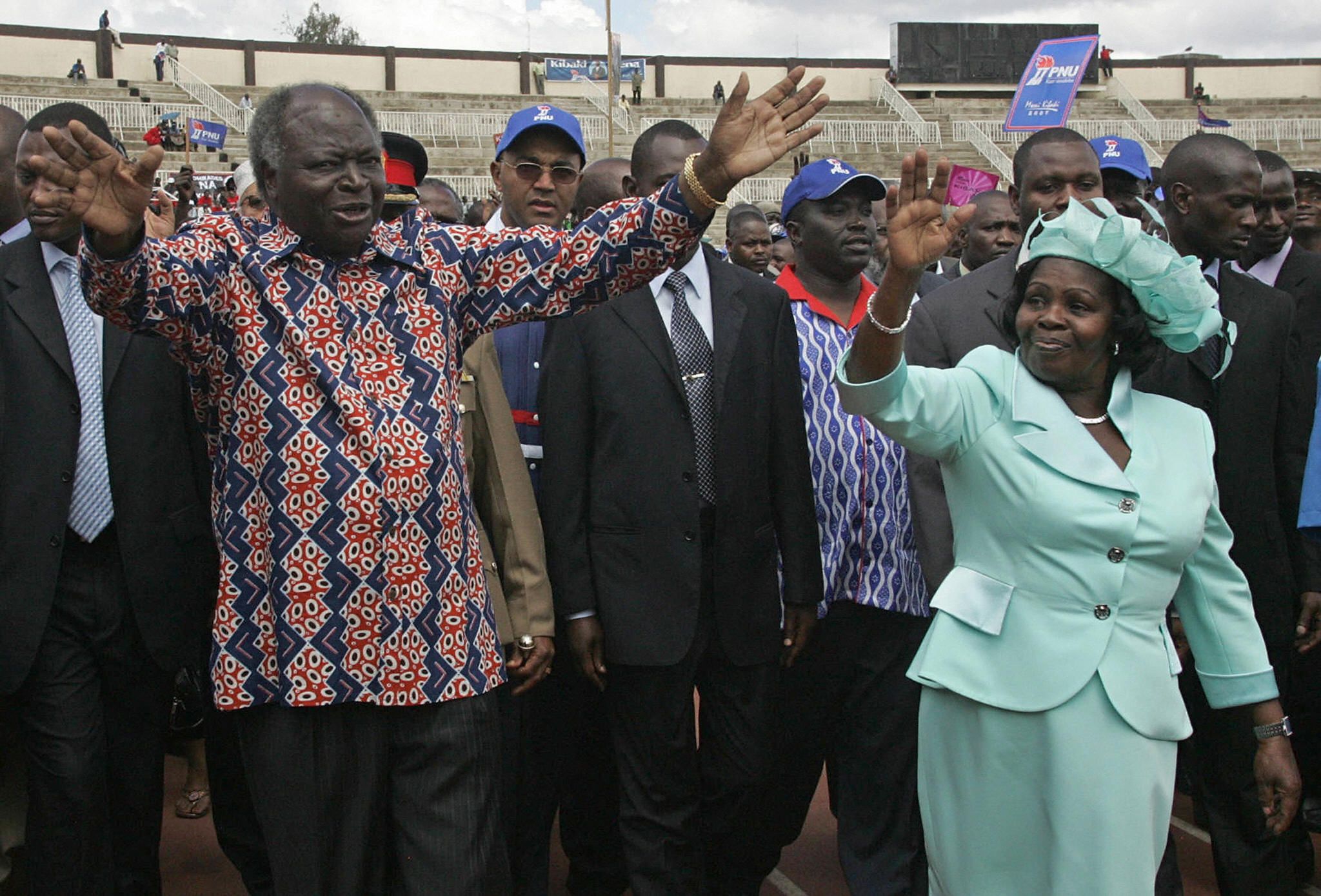 Lucy Kibaki, Kenya's former first lady, was not a woman to be messed with.
During her time in Nairobi's State House, the wife of ex-president Mwai Kibaki— who led the East African country between 2002 and 2013—once stormed a newspaper's offices it published a derogatory story about her, slapping a reporter in the process; and even made her husband convene a public conference to dispel rumors of polygamy.
The death of the lady affectionately known as "Mama Lucy" was confirmed on Tuesday by current Kenyan President Uhuru Kenyatta, who said that Kibaki had died in London after receiving treatment for an undisclosed illness.
"Her Excellency will be remembered for her immense contribution in the development of our country," said Kenyatta, highlighting Kibaki's focus on tackling HIV/AIDS in Kenya, where around 1.4 million people live with the condition.
The country's politicians, public and media outlets have taken to social media to mourn Kibaki's passing, with #RIPMamaLucy trending on Twitter in Kenya on Tuesday. Vice President William Ruto expressed his condolences , while the cartoonist at The Star newspaper highlighted how Kibaki's fierce defense of her family interests would continue after her death.
Born in 1940, Kibaki married future president Mwai in 1962 and has four children with him. She trained as a teacher but left her profession shortly after her marriage in order to raise her children. Kibaki was an influential figurehead in the fight against HIV/AIDS in Kenya—she chaired the Organization of the 40 African First Ladies Against HIV/AIDS—but raised eyebrows in 2006 when she said that young people had "no business" using condoms and should instead abstain to avoid developing the condition.
Controversy was never far away from Mama Lucy during her tenure in the State House. In May 2005, the then-first lady visited the house of her neighbor Makhtar Diop, then the World Bank's country director in Kenya, ordering him to cease a party being thrown to celebrate the end of his tenure. Despite Diop's acquiescence, Kibaki went to the police the following day to demand his arrest, dressed in shorts—an unconventional choice for the wife of a head of state, though one that she was unapologetic for. "What is wrong with the first lady wearing shorts? I also wear skirts, and bikinis when I am swimming," she said, according to The Independent.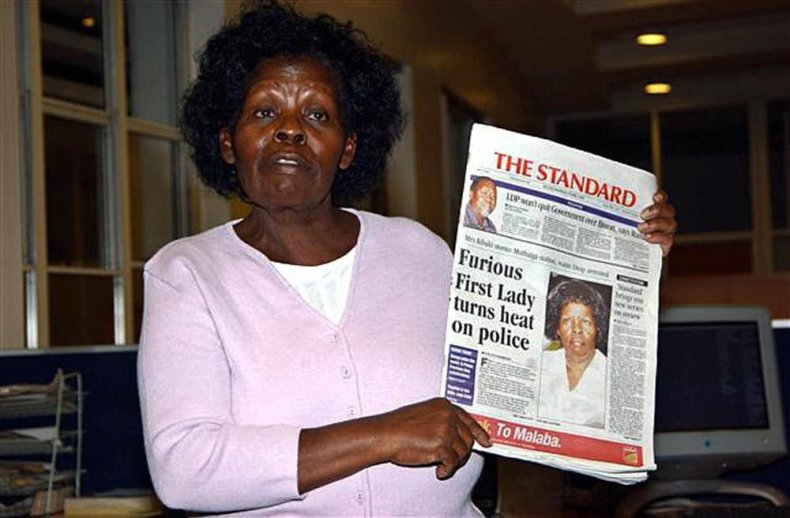 Following negative press coverage of the incident, Kibaki stormed the offices of the Nation Media Group in Nairobi, accompanied by her bodyguards, claiming that the reporter who wrote about her should be arrested. She occupied the offices from one evening until 5.30 a.m. the next morning, slapping a cameraman who was filming her.
The first lady also knew how to keep her husband in line. Amid media speculation that President Mwai had a secret second wife—polygamy is still widely practised in Kenya—Kibaki stood alongside her husband at a public press conference in 2009 during which the head of state said categorically: "I have only one wife."
Kibaki retired from public life during the latter part of Mwai's tenure and her whereabouts became the subject of speculation in 2016 before it was revealed earlier in April that she had been transferred to a London hospital for medical treatment.